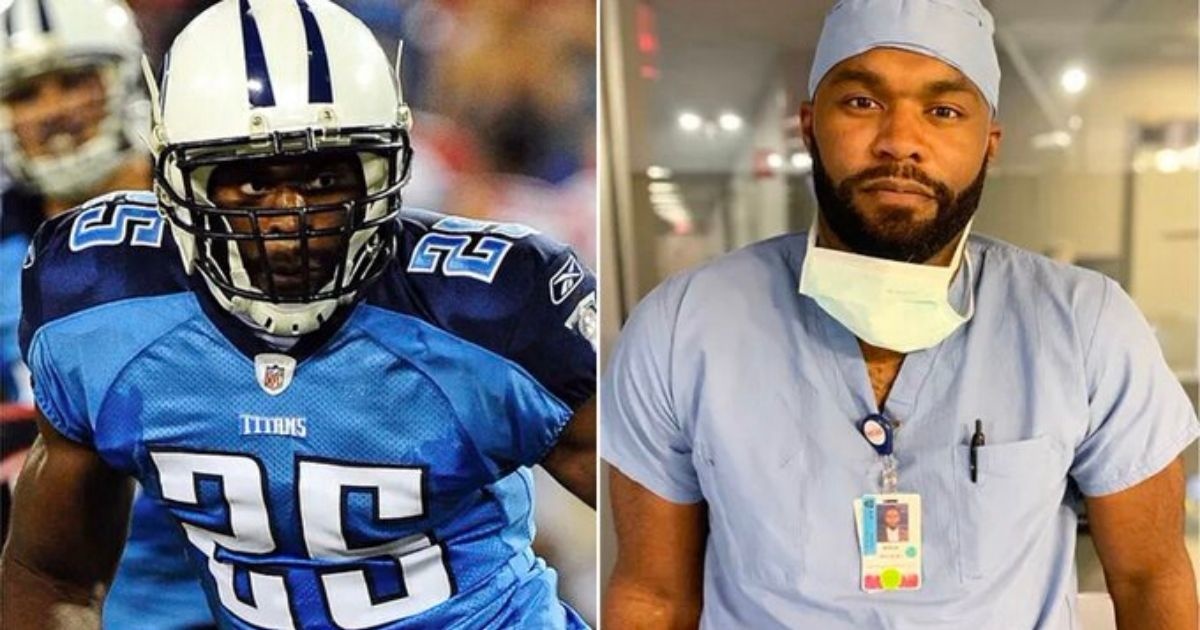 Few people are ever able to realistically ask themselves, "Should I become a professional football player or a brain surgeon?" much less actually succeed at doing both. But that's exactly what Myron Rolle managed to do.
The native Texan, whose parents immigrated here from the Bahamas, completed his Bachelor's degree at Florida State in less than three years. After college, he spent a year studying at Oxford University as a Rhodes scholar, then returned to play as a defensive back in the NFL for the Tennessee Titans for three years. After announcing that he was leaving football in 2013, he entered medical school. He is now in his third year of residency as a neurosurgeon at Massachusetts General Hospital and Harvard Medical School.
So, you know, a pretty average life.
Now, Rolle has found himself on the front line of the COVID-19 pandemic, as the neurosurgery floor of his hospital has been transformed into a COVID-19-only unit. Though he's still performing emergency brain surgeries, all elective procedures have been postponed. With his schedule freed up, Rolle has volunteered to work in the surge clinic that triages new patients who come in with COVID-19 symptoms.
---
And interestingly enough, when talking about how he's making the transition from neurosurgery to treating a respiratory disease, it's his football experience—not medical training—that he refers back to.
"Obviously, neurosurgery is not directly connected to this upper respiratory illness," Rolle told The Tennessean. "But just like in football, if you're called to do something different that you weren't expecting, you adjust. You adapt. They're showing us a new formation that we didn't see on tape? You've got to hunker down and get the job done. In my opinion, this novel disease is something like that. A formation, a personnel package that we haven't seen before. We have to meet the challenge, and I'm happy to be able to join the fight."
Rolle shared some of his experience in the coronavirus battle in late March on ESPN, as Boston was ramping up its preparedness for a surge in COVID-19 patients:
Well done, Dr. Rolle. You are a true inspiration and role model for us all.