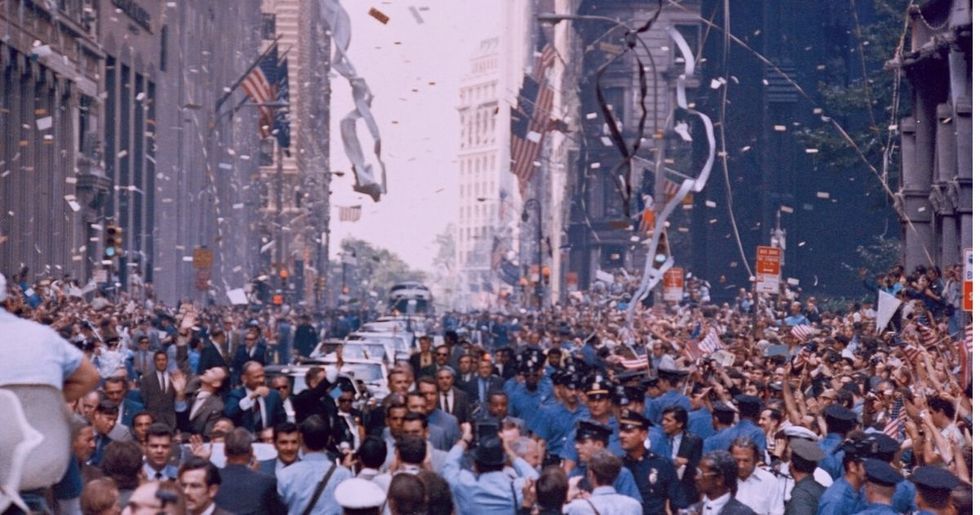 Few visuals evoke a feeling of victory like a New York City ticker-tape parade. For more than a century, New York parades have lifted the spirits both the city and the nation, honoring individual triumphs and celebrating the end of national trials.
Though we are far from out of the woods right now, this pandemic will eventually come to an end. A vaccine will be created or an effective treatment will be found, and we will be able to enjoy gathering with our fellow humans again. And when that happens, NYC will hold a victory parade like no other, and it will befittingly honor the heroes on the front line of this crisis—our healthcare workers.
---
Mayor Bill de Blasio wrote on Twitter:
"I can't tell you when we'll be able to host cultural events and parades again. But I can tell you WHO our first parade will be for:
When the time is right, New York City will honor our health care workers and first responders with a ticker tape parade up the Canyon of Heroes."
De Blasio told reporters in a press briefing:
"The day is coming when we will overcome this disease. The day is coming when I'm going to be able to tell you we can gather again. The day is coming when I'm going to be able to tell you in fact we will be having the concerts and the street fairs and the parades again. When that day comes that we can restart the vibrant, beautiful life of the city again, the first thing we will do is we will have a ticker tape parade on the Canyon of Heroes for our health care workers and our first responders."
New York city has held more than 200 parades since 1886 on the stretch of Broadway known as the Canyon of Heroes. From successful space missions to sports championships to soldiers returning from war, ticker-tape parades have rallied the masses to celebrate the best of us. And right now, the best of us are risking their lives to save ours.
"We will honor those who saved us," said de Blasio. "The first thing we will do before we think about anything else is we will take a time, as only New York City can do, to throw the biggest, best parade to honor these heroes," de Blasio said Tuesday. "I think this will be the greatest of all the parades, because this one will speak to the rebirth of New York City."
It's hard to picture that day right now, as New York City fights its way through the peak of the pandemic. The stories from doctors and nurses in the city are a harrowing reminder of why mitigation measures are so important, and why we can't hold things like parades or parties until we can ensure the public's safety.
But we all need some hope to hold onto as we stare into an uncertain future. The image of day when we can not only gather together in large numbers, but can honor our front liners the way they deserve to be honored, is a glorious thing to keep tucked away as we continue