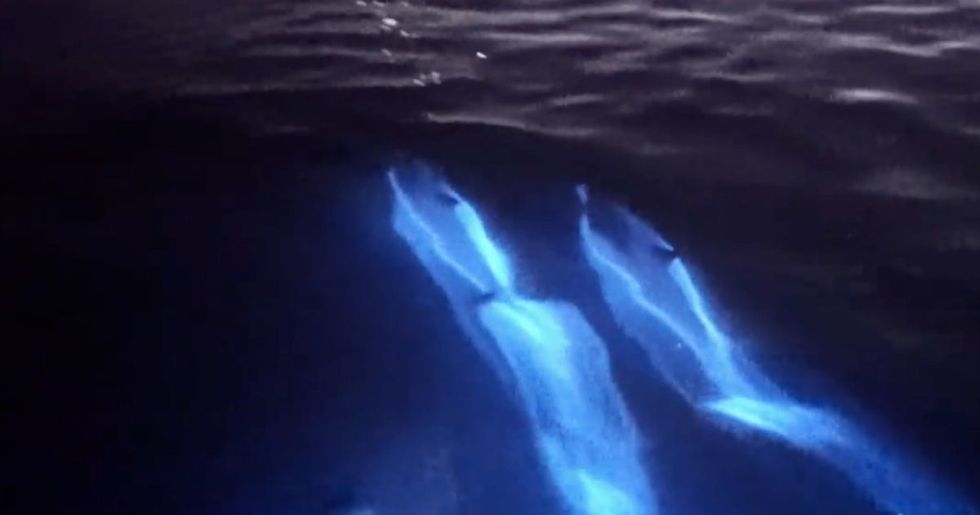 It may look like a scene from an aquatic version of Avatar, but it's 100% real. In surreal footage taken this week off the coast of Newport Beach, dolphins glow bright blue as they swim through the nighttime waters of the Pacific—a natural bioluminescence phenomenon that never fails to amaze.
The dolphins themselves aren't glowing. Rather, tiny bioluminescent phytoplankton light up the water around them when they are disturbed—hence the blue water in the boat's wake as well. But the effect is totally magical.
---
Bioluminescence is caused by an algae bloom, commonly referred to as red ride. The glowing waters are a fairly rare phenomenon in Southern California, and Newport Coastal Adventures says the bioluminescence they're seeing right now is the highest its been in years.
What a stunning reminder of just how unbelievably beautiful our world can be.