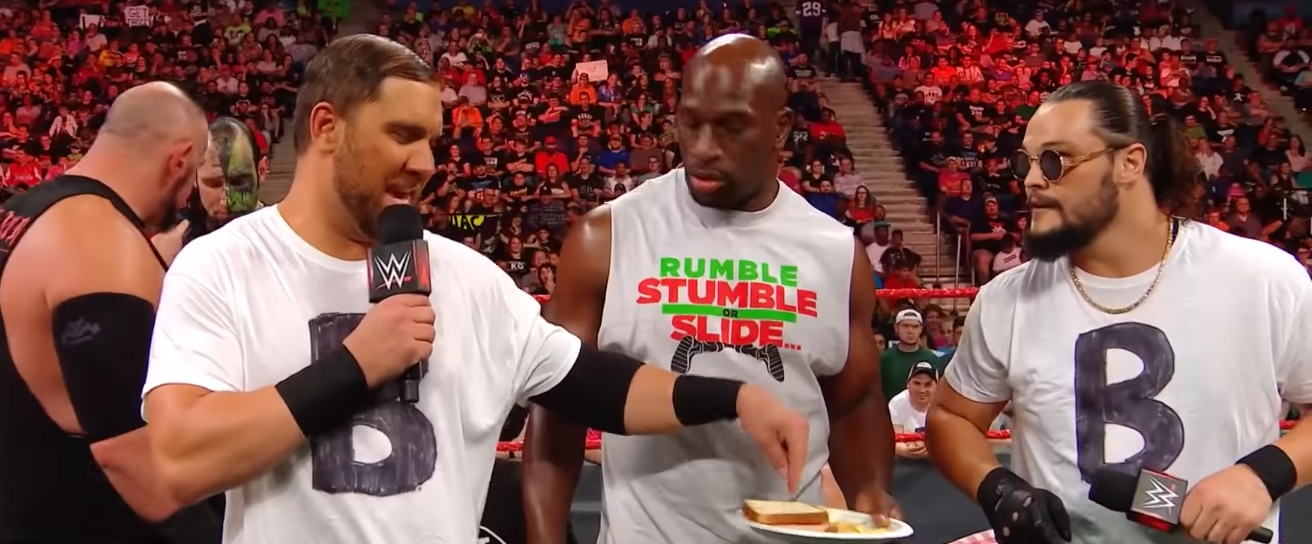 Add another name to the deluge of talent let go by WWE during the COVID-19 pandemic as the company announced that former Intercontinental and two-time Tag Team Champion Curtis Axel has been released. And starting this moment … from now … from this moment on … this'll be the moment … starting now … of the Revelation … of McGillicutty.
WWE released the following statement, which I think really touches on the difficult emotions that come with releasing the grandson of a wrestling legend and the son of a WWE Hall of Famer:
"WWE has come to terms on the release of Curtis Axel. We wish him all the best in his future endeavors."

The grandson of The Axe and the son of Mr. Perfect, Axel (real name Joe Hennig) joined WWE developmental in 2007 and debuted a a participant on (and eventually the winner of) the second season of the ill-fated game show version of NXT. Axel's WWE run included membership in the "New Nexus," a brief stint as both the Intercontinental Champion and a "Paul Heyman Guy," a popular Hulk Hogan impersonation gimmick that hit the bricks when Hogan was temporarily wiped from the company's history, and a surprisingly thorough tag team alongside fellow underappreciated third-generation talent Bo Dallas.
We'd also like to wish Hennig the best in his future endeavors, which hopefully don't involve being beaten up by Snoop Dogg.