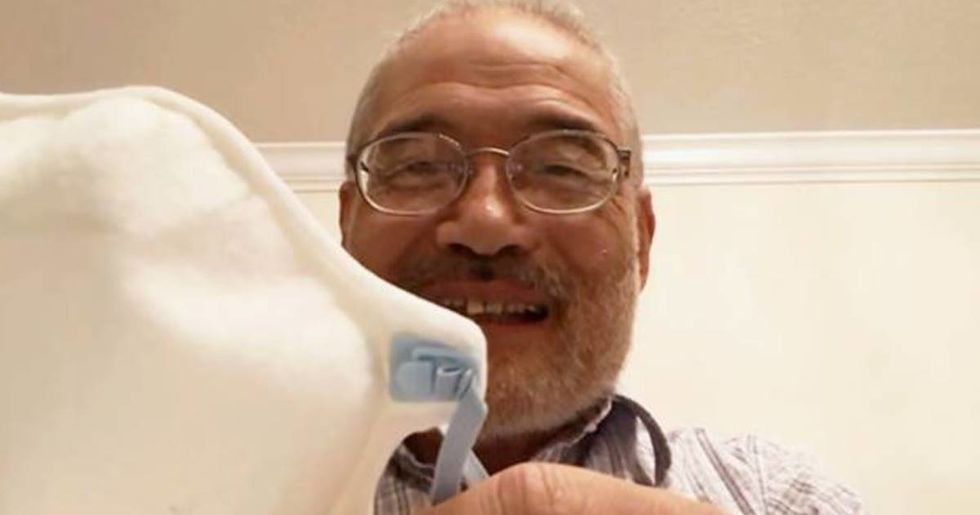 Over the past few weeks, the N95 respirator has gone from gear worn by people working in hospitals or on industrial sites to something you see your neighbor wearing when they're walking their dog.
The tight-fitting mask with a pliable metal piece near the nose does a lot more than provide a protective barrier for the mouth and nose.
According to The University of Tennessee, it "uses an electric field to ionize the neutral air to generate ions and electrons, which then charge the nonwoven fibers through field and induction."
---
The N95 respirator is one of the biggest heros of the COVID-95 pandemic because it has prevented countless people from spreading and contracting the deadly virus. It has also made it possible for healthcare workers to work closely with people who've been infected without contracting the virus themselves.
The "N" in the respirator's name stands for "not resistant to oil," and "95" is because it has the ability to remove at least 95% of submicron particles, such as viruses, from the air.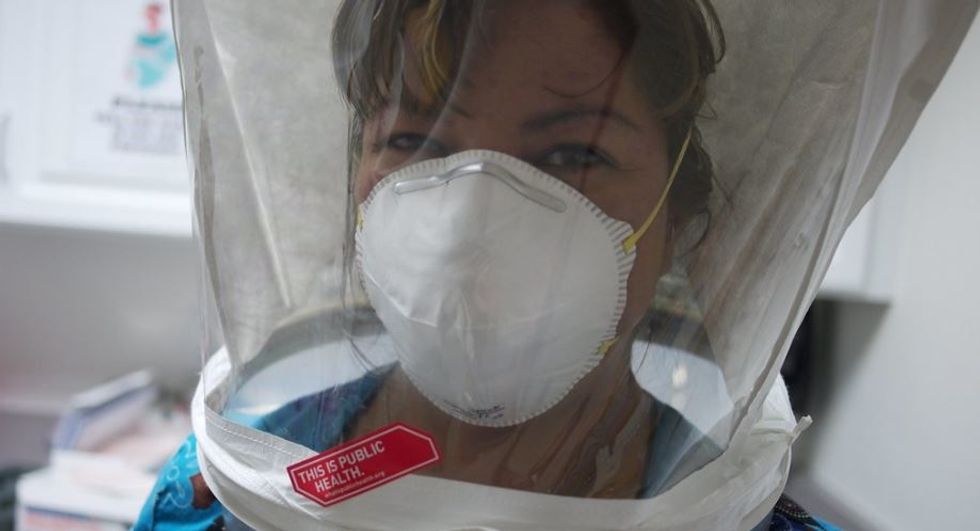 via Alamosa County Public Health / Flickr
It was invented by material scientist and engineer Peter Tsai and his team at the University of Tennessee in 1992 in an attempt to develop electrostatic filtration technology. The respirator would go on to be used in industrial settings until it was later discovered to be effective at preventing the spread of diseases in medical settings.
The N95 received a U.S. patent in 1995.
Tsai is a world-renowned expert in nonwoven fabrics and was a professor at the University of Tennessee's Material Sciences and Engineering Department for 35 years before retiring last year.
However, his retirement was short-lived.
Due to the COVID-19 pandemic, he's come out of retirement to find new ways of sterilizing his respirators so the single-use masks can be used for longer periods of time.
"I just want to help people, and just do my job," Tsai said in an interview with NPR.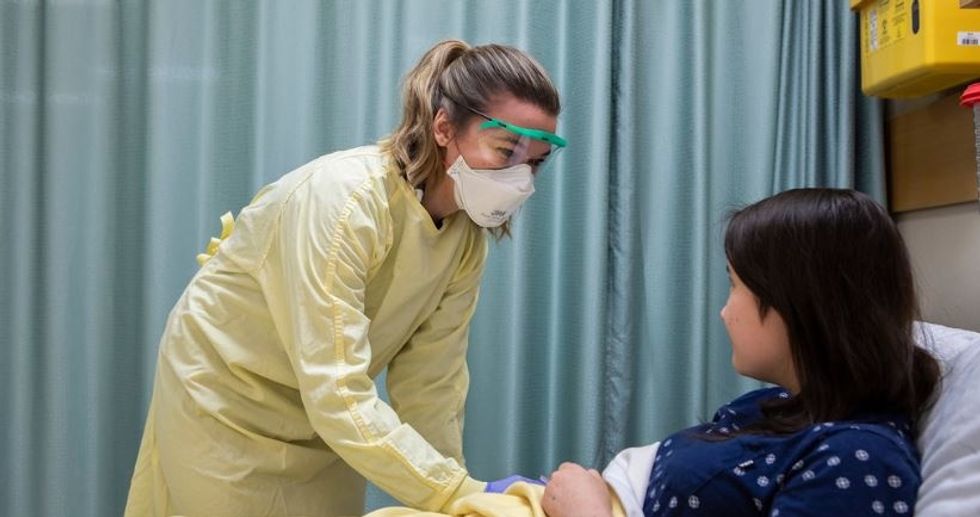 via Red River College / Flickr
The N95 masks are in short supply across the world, so many people are using chemicals such as alcohol and bleach to sanitize them for reuse. But that can cause them to deteriorate and become ineffective.
So researchers from around the globe have been filling Tsai's inbox for suggestions on how to sterilize their masks.
Among those who've been experimenting on ways to sterilize the masks is a collective known as N95DECON that's been working with heat, a form of ultraviolet light, and hydrogen peroxide vapor.
Maha Krishnamoorthi, vice president of the University of Tennessee Research Foundation, calls Tsai that a "rock-star" and says he's become the "man of the hour" during the COVID-19 pandemic.
"And he said, 'No — I'm man of the minute,'" Tsai told Krishnamoorthi according to NPR. Tsai believes that the people wearing his masks are the real heroes.
"The front-line hospital workers — they are heroes," Tsai said. "I'm just trying to help them to wear the mask."