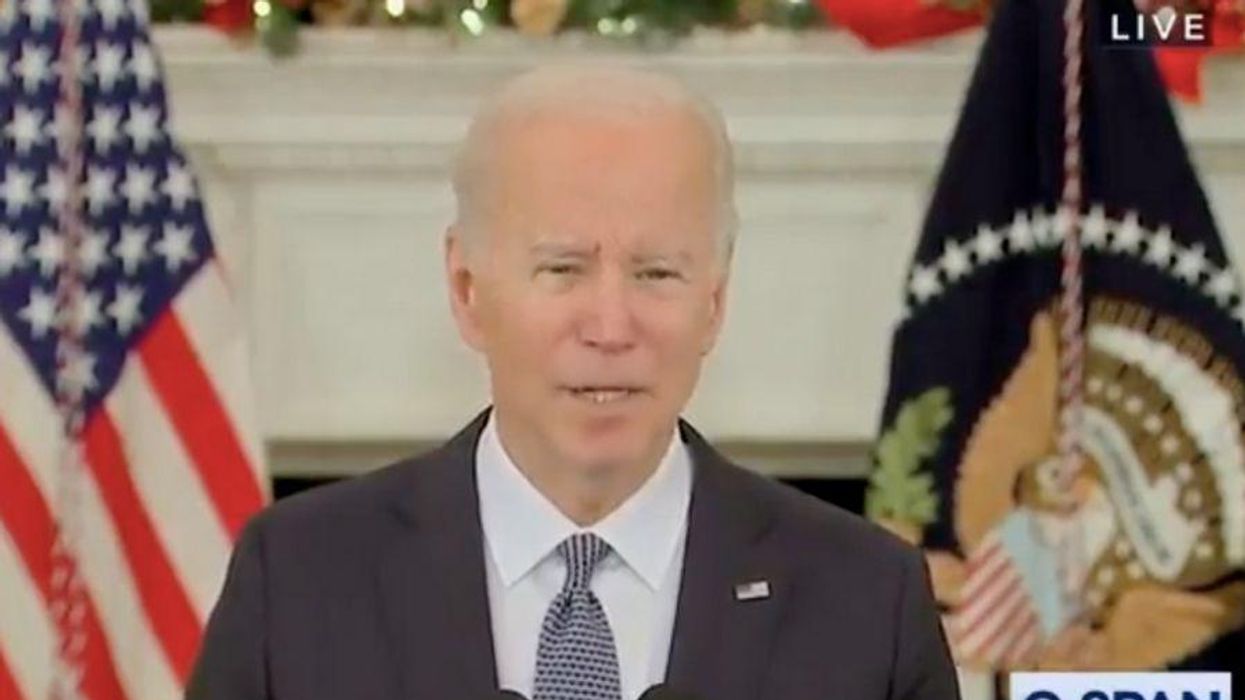 It's December in our second year of the pandemic, which means it's time for everyone's favorite game: "Is it a cold or is it COVID?" Any sniffles, sore throat or sinus pressure could be symptoms of COVID-19 infection, but the common cold is still alive and kicking, so you test and hope for the best.
Even the president of the United States is vulnerable to viruses, and the White House recently announced that President Biden has caught a cold. In addition to being double vaccinated and boosted, the president is tested for COVID-19 daily, so it does indeed appear to be just a cold. But the effect the cold virus is having on his voice is noteworthy, especially as it's making him sound exactly like actor George Clooney.
And when I say "exactly," I mean exactly. Push play, look away and listen:
---
Biden: "Over the last month, we've seen oil and gas prices … come down significantly."pic.twitter.com/dOLgP8H3VW

— The Post Millennial (@The Post Millennial)
1638547218
Uncanny, right? My husband heard it playing from across the room and thought it was George Clooney. So funny.
Biden has said that he got the cold from his 1-year-old grandson who'd had a cold and who "likes to kiss his 'pop.'" The presidential physician issued a memo late last week to explain the president's symptoms.
"As is readily apparent, President Biden is experiencing some increased nasal congestion this week," Kevin C. O'Connor wrote. "This can be heard in his voice and he is feeling the colloquially well-known 'frog in one's throat.'"
Other than some coughing and the throat frog that's transformed him into a hunky movie star, Biden seems to be doing okay.
Get well soon, sir. But in the meantime, please keep talking.