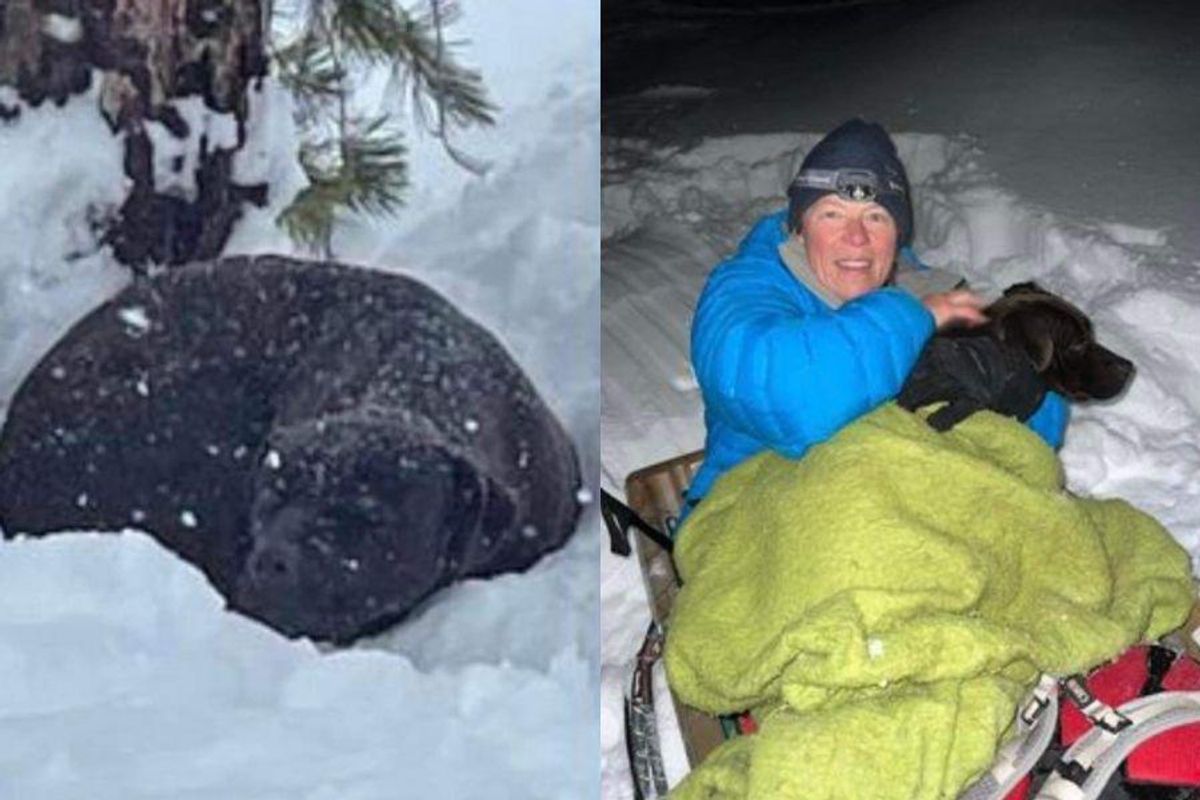 For nonprofit animal rescue organization Tahoe PAWS and TLC 4 Furry Friends, reuniting lost pets with their owners is all in a day's work. However, one recent rescue has gone viral, after the team successfully found a pitbull who had been missing for nearly four months.
Poor little Russ, a 3-year-old pitbull pup, had gotten spooked one night during a camping trip with his owner, Ricardo Rodriguez, in late August.
Rodriguez had done his best to find Russ: getting the help of friends, calling local shelters, posting fliers. To no avail.
And then, the Caldor Fire hit. As it destroyed several homes and businesses along a stretch of 200,000 acres, the flames forced an emergency evacuation for Rodriguez. From there, things began to turn bleak.
"After months of not hearing back from anyone, I assumed he was in good hands with a different owner," Rodriguez told CNN.
Luckily, Rodriguez and Russ' story was far from over.
---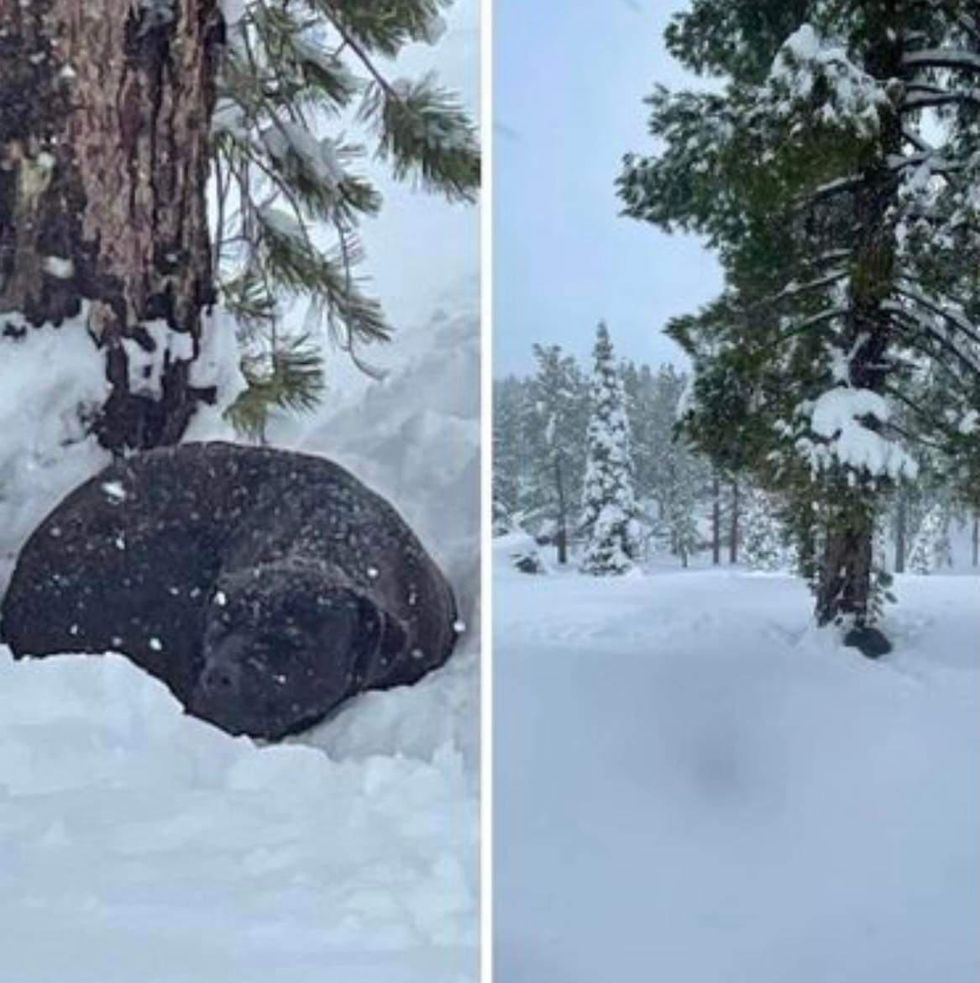 On December 16 (four months later), a skier noticed a dog, curled up in the snow next to a tree. That's when Tahoe PAWS was notified.
Two volunteers, Leona Allen and Elsa Guale, gladly took on the mission, which would not be easy in the frigid temperatures.
Allen, who had volunteered with PAWS for three years, told CNN "We didn't even hesitate.This was a one-shot deal, we either got him or he didn't survive the night."
Trekking up a steep incline, Guale and Allen waded through the snow, guided only by Russ' tracks. When they reached the tree, all Allen could see was a "dark mass." No movement was detected, no signs of life.
And then … Russ opened his eyes. They had found him. And he was alive.
But the venture had only just begun. Gaule and Allen would need to safely get a very scared Russ down the hill. Despite his fearful growls, Graule won his trust with treats and patience. Without it, rescue would have been impossible, Allen told the San Francisco Chronicle, according to the Stamford Advocate.
When Russ finally allowed his head to rest on Gaule's hand, the women wrapped him up in a blanket, placed him on a sled (given by El Dorado County Animal Services Officer Kyle Shumaker) and slowly brought him to the bottom of the hill. The whole endeavor took several hours.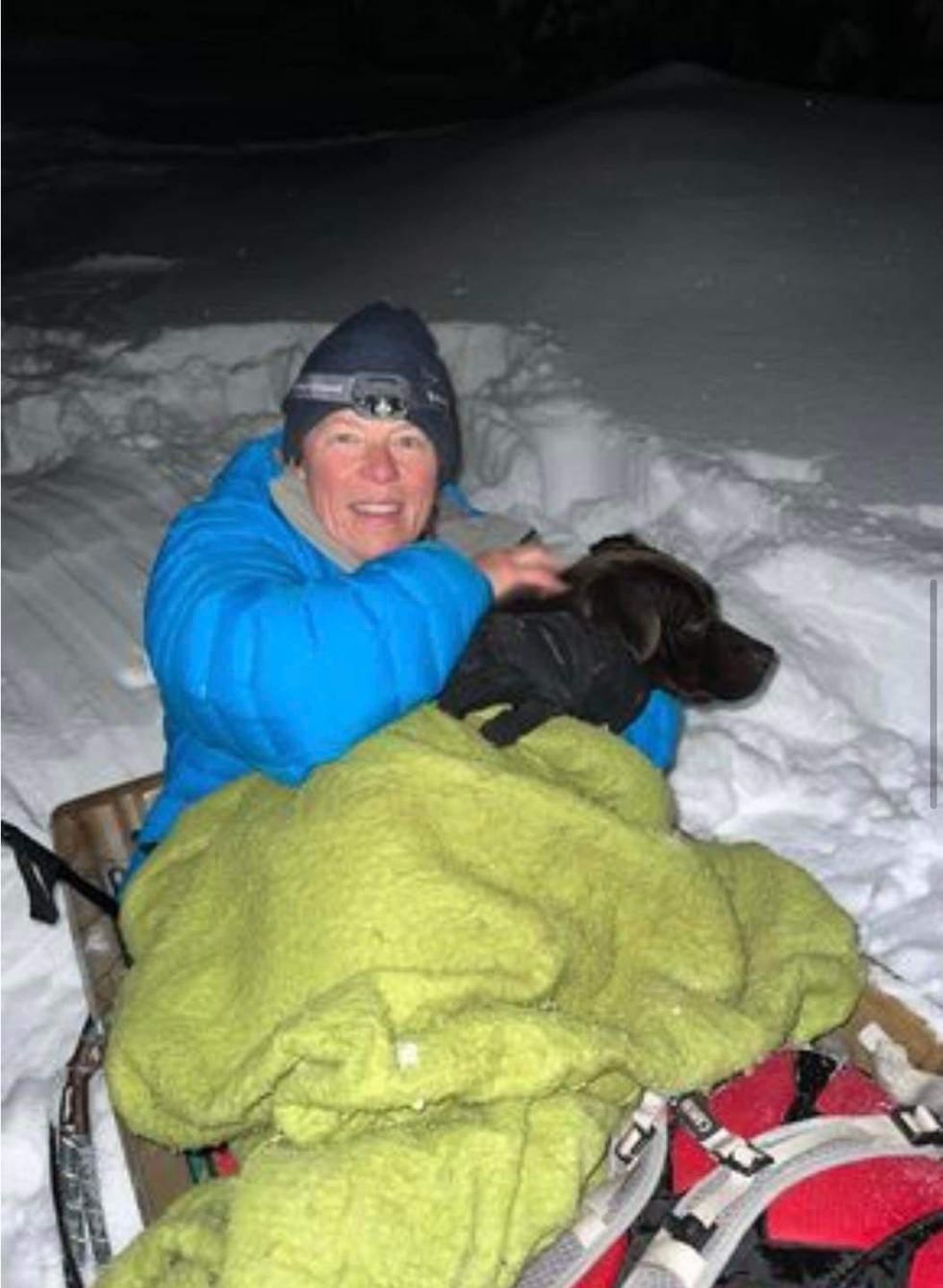 Russ might have been lost in the most extreme of elements for four months, but the vet deemed the pup completely healthy. Wendy Jones, founder and executive director for Tahoe PAWS, attributes this to his "survival mode" kicking in.
This is more than a turn of phrase. Survival mode, or feral mode, is a very real phenomena that happens when a dog is separated from its owner. As stress starts to deplete serotonin levels, a panicked pup will undergo a drastic (although usually temporary) personality change as primal instincts take over. When this happens, even the most well-trained dog can not recognize their own name.
That is why Tahoe PAWS strongly advises that if your own furry friend goes missing, the first thing you should do (yes, even before searching yourself) is to contact local Animal Services.
The pit bull-terrier mix ran away from his owner's vehicle last summer as his owner visited the Tahoe area for a job opportunity. https://t.co/UhofdORg8Z

— San Francisco Chronicle (@sfchronicle) January 9, 2022
When Rodriguez received the good news, the dog owner was "ecstatic," according to CNN. And only one day after Christmas, the two were reunited. This was thanks not only to the wonderful collective efforts of multiple organizations, but also due to the fact that Russ had been microchipped. Though Russ' chip had either "not been registered or possibly not updated," according to Jones, it was no match for the team's investigative work.
"This is a great reminder that microchipping your pet and maintaining the registration in your name is important," Tahoe PAWS & TLC 4 Furry Friends wrote in its Facebook post.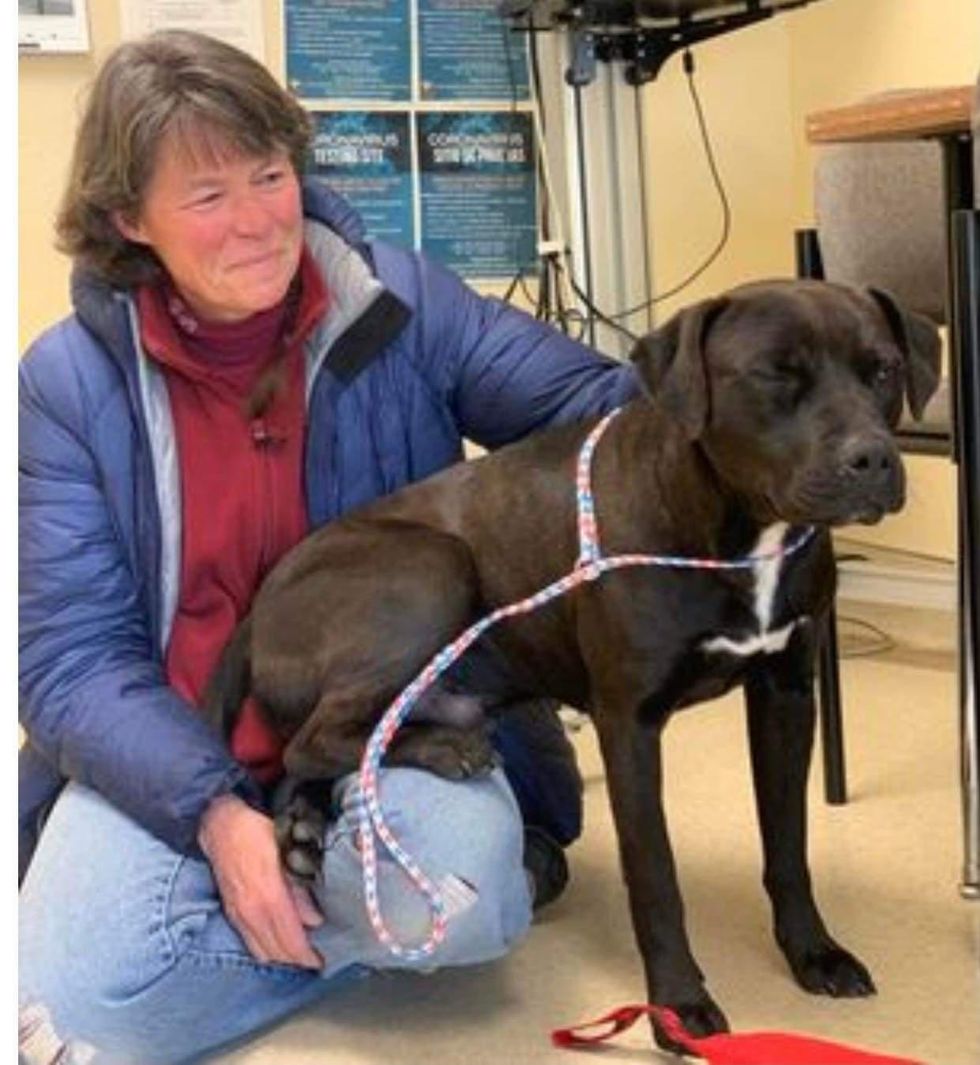 Russ is now back where he belongs, thanks to the diligence and commitment of the amazing team at Tahoe PAWS and El Dorado County Animal Services.
Allen shared with the Chronicle (as reported by SFist.com) how grateful she was to help.
"As a rescue organization . . . this is what we're supposed to do…I've worked some pretty gnarly rescues, this probably being the top. I keep reliving the moment when he opened his eyes and lifted his head, and just the joy and elation inside of me was overwhelming. It's one more life that gets to live happy and warm and safe."
As a nonprofit, Tahoe PAWS relies on volunteer services and outside contributions to help supply necessary equipment for these amazing rescues. If you'd like to donate to its cause, you can do so here.