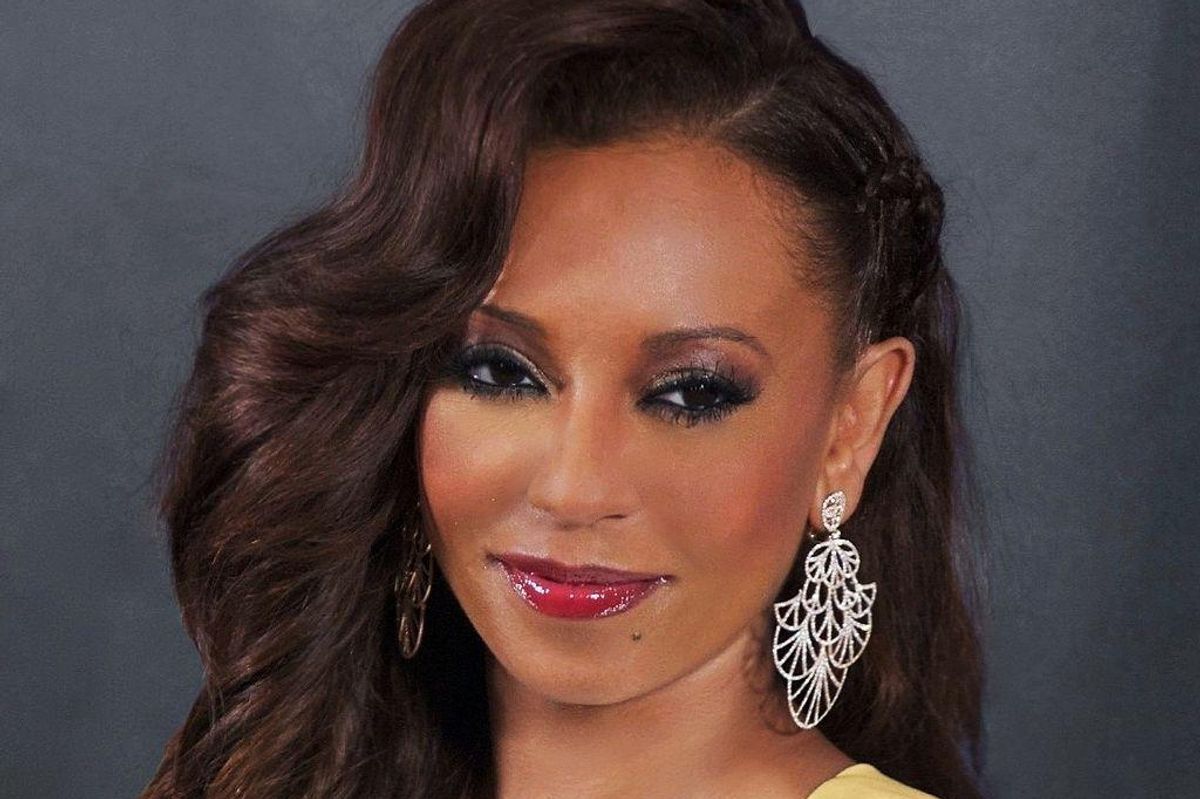 You may not recognize the name Mel B, but you almost certainly remember her moniker Scary Spice. In the late '90s, the singer was one-fifth of the Spice Girls, one of the most successful female pop groups of all time. The Spice Girls were notable for their strong "girl power" message, which became a rallying cry for a group of young girls and women who didn't even know what feminism was.
Mel B has never shied away from using her public persona to champion the rights of others. In recent years, she has turned her attention to a different kind of advocacy: the plight of women affected by domestic violence. A victim herself, she now works tirelessly to give voice to the many who suffer in silence.
---
Mel B (short for Melanie Brown) was in a 10-year relationship with American producer Stephen Belafonte and, at the time of their divorce, she admitted that during the course of their relationship she had suffered abuse to the point that she contemplated suicide. In 2018, she wrote a book, "Brutally Honest," that detailed the abusive relationship.
"I wanted to be the Boudica for women who had been in abusive relationships. I wanted to use my platform because all these women, including myself, suffer in silence feeling shame for something that is really nothing for them to be ashamed of. I wanted to speak for other women, because I was big enough and loud enough for others who couldn't do it," Brown told Metro in an exclusive interview.
The release of her book led to her partnering with the U.K. organization Women's Aid, a charity that specializes in working to end domestic abuse. What began as something that was supposed to be a one-off led to Brown becoming a patron for the organization.
"Mel has really gone above and beyond as a patron," Teresa Parker, head of communications for Women's Aid, told the news outlet. "I've worked at Women's Aid for 20 years and I've never known somebody with her level of profile give so much of her time so freely and generously."
Parker revealed that during the Spice Girls' 2019 tour, Brown gave her approximately 90 VIP tickets so that domestic abuse survivors could attend the shows and get to see that if a successful star like herself could overcome her abuse and thrive, so could they. The tickets were given out quietly, with no press, simply out of the goodness of her heart. Being a survivor, she intimately knows what these women have gone through, and it's amazing that she is using her celebrity to truly get in there and help.
Mel B was recently awarded the official title of MBE (Member of the Most Excellent Order of the British Empire) by Prince William, the Duke of Cambridge, for her work as a patron and ambassador for Women's Aid.
"When I got a letter that said Boris Johnson had gone to the Queen and that I would be receiving an MBE, I was shocked! I didn't even realise people like that even knew what I was doing," she said.
"This award is for all those women out there, and men, who have been in an abusive relationship. It's for survivors everywhere. I'm just going to keep talking. That's all I can do. I will always use my platform for other women. This is about women supporting women, speaking out, stopping the shame, stopping this awful epidemic of domestic abuse in its tracks."