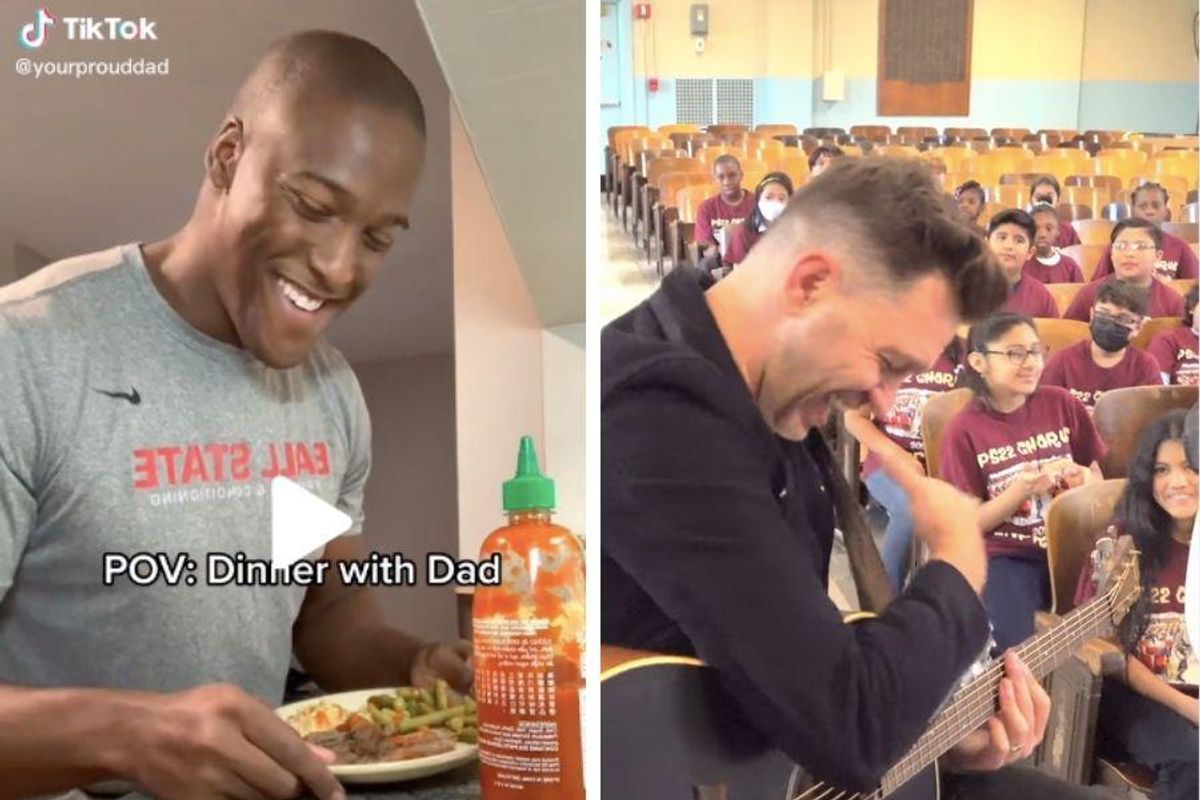 I almost didn't create this post this week.
As the U.S. reels from yet another horrendous school massacre, barely on the heels of the Buffalo grocery store shooting and the Laguna Woods church shooting reminding us that gun violence follows us everywhere in this country, I find myself in a familiar state of anger and grief and frustration. One time would be too much. Every time, it's too much. And yet it keeps happening over and over and over again.
I've written article after article about gun violence. I've engaged in every debate under the sun. I've joined advocacy groups, written to lawmakers, donated to organizations trying to stop the carnage, and here we are again. Round and round we go.
It's hard not to lose hope. It would be easy to let the fuming rage consume every bit of joy and calm and light that we so desperately want and need. But we have to find a balance.
---
When we have inhumanity violently shoved in our faces, we have to be reminded of our humanity. When we've witnessed the worst of us, we need to see who and what we can be at our best. When senseless, heinous acts turn the world upside down, we need to be reminded of what it looks like right-side up.
These weekly roundups of joy often include gratuitously adorable animal videos and such, and I would argue that there's a place for such lightheartedness under normal circumstances. But this week, I want to focus on us, on the goodness and beauty of everyday humanity. To remind us of what we're supposed to be—and what we still are—despite the horrors perpetrated by a handful of people.
If you're looking for reminders of our humanity right now, whether it's people doing good or good things about people, here are some simple things to get you started.
1. The beauty of forming unexpected connections with perfect strangers.
u201cOne man at this coffee shop just sneezed, the guy next to him said bless you, he said thanks and asked u201chey, what are you working on?u201d and now they are discussing Roman history in depth, both delighted with their new friend, itu2019s the most beautiful thing Iu2019ve ever seen???u201d

— Lucy Huber (@Lucy Huber)
1652800251
And after their chat, they made plans to get together again. More friendship meet-cutes like this one, please.
2. Man uses TikTok to offer 'dinner with dad' to any kid that needs one, even adult ones.
Humans also help out strangers—even ones they'll never actually meet. Summer Clayton is the "father" of 2.4 million "kids" and he couldn't be more proud. Read the full story here.
3. Andy Grammer and PS22 remind us of the power of music, especially when we make it together.
And they did it with a sweet song about being there for one another, no less.
"Children singing has such a special power," wrote Grammer in his Facebook post. "I personally choked up multiple times throughout the day. The unbridled excitement and giddiness of an elementary school mixed with the sincerity and reverence they brought to this song was too much for me to handle."
4. Humans help out struggling penguin babies with adorable stuffed surrogates.
Zookeepers have stepped in to help care for the newest inhabitants of the zoo's Penguin Beach after it was discovered their parents were struggling with caring for them. The keepers have become the penguins' stand-in parents, hand-rearing the little penguins in the zoo's nursery and using stuffed surrogates for the babies to snuggle with.
Read the full story here.
5. The messages from this grandma, reminding us of the beauty of loving family bonds.
"I love you from Einstein bagels!" "I love you from my front room!" So sweet. Click the arrow to scroll through. You won't be sorry.
6. The way humans get silly together when we're bored.
u201cMeanwhile at the airport.. ud83dude02u201d

— Buitengebieden (@Buitengebieden)
1653155314
The way we find fun with friends is one of the best things about us.
7. And the way we find creative ways to make ourselves laugh.
Why is anthropomorphizing vegetables so hilarious?
8. The human instinct—and ability—to express ourselves through dance is just amazing.
May 25 was National Tap Dancing Day, so seems like a perfect time to dust off the "Tap" Challenge Scene with some of the most iconic tap dancers in the history of Hollywood. Look what humans can do. It's a marvel.
9. The utterly pure, gushing expression of love from this wee one to their baby sister.
We are wired to love. See babies for proof.
10. And this reminder of life as it should be—and can be—for our kids.
u201cThe teachers at the school nearby are throwing an outdoor kindergarten dance party with the music turned all the way up (they usually only do this on the last day of school). They look exhausted. The kids are, and I cannot stress this enough, DELIRIOUS with joy.u201d

— Sara Benincasa (@Sara Benincasa)
1653500374
I hate to yank us back to the present reality, but this is such a beautiful and fitting response to it. In the midst of our grief, we can create a space for joy and revel in it. Turn up the music. Let those babies dance till they're delirious.
It's what humans do.
As we navigate the awful, let's keep looking for and lifting up and sharing the good.
Take care, everyone.