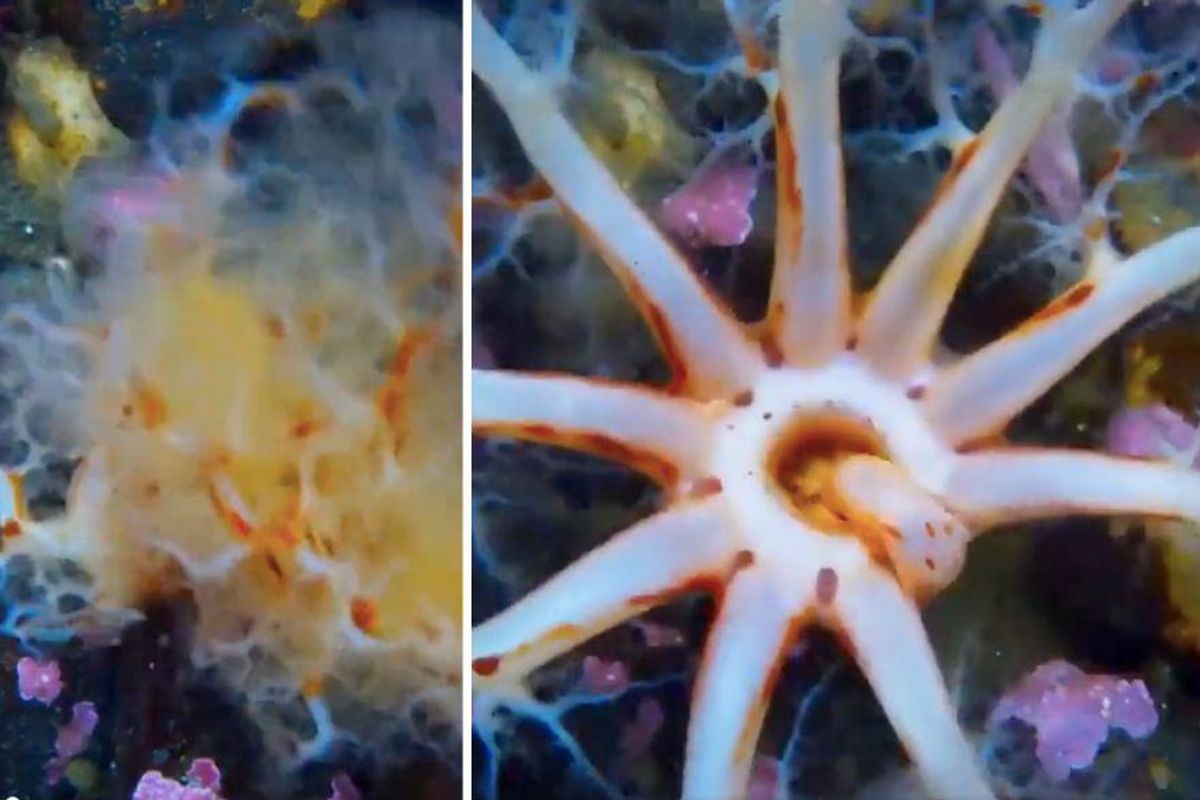 Nature is full of wonders, from the breathtakingly beautiful to the truly terrifying. (Ever seen an anglerfish? Yikes.) But some wonders come from the most unexpected places.
For instance, the unassuming sea cucumber.
If you've ever seen a sea cucumber, you know they're not terribly exciting. I'd bet $1,000 that if you were to ask 1,000 people what animal they wish they could be, none of them would say "sea cucumber." They don't fly, they don't really swim, they don't make funny noises and they're not particularly cute. The name "cucumber" should be a clue that they basically just sit there like vegetables, a background feature adding a little shape and color to the underwater landscape. They don't even have a brain. They're just kind of there.
Or at least that's what I thought before I saw one eat.
---
Because pretty much all these creatures do is eat and poop, something about one of those things had to be interesting, right? As it turns out, the way sea cucumbers eat is flippin' fascinating, if not slightly nightmarish.
When it's dinner time, the cucumber opens up its mouth and extends a network of tendrils attached to "feet" out into the surrounding water. These tendrils act as hands, grabbing the plankton, algae and other tiny things in the water, and then the feet shove that organic matter into the sea cucumber's pie hole.
That sounds all well and good on paper, but it's a whole other thing to actually see it in action. I had no idea what I was in for when this video started, and now I'll never be the same.
u201cThis is how sea cucumbers eat nhttps://t.co/KC7IWqdFuHu201d

— Science girl (@Science girl)
1657807579
Gaaaahhhhh. Whyyyyy? Why is it so cool and so disturbing at the same time? Why do sea cucumbers suddenly turn into strangely beautiful horror movie creatures when they get the munchies?
As it turns out, sea cucumbers really aren't as boring as they seem. They also breathe through their bums and let little fish live inside their anuses, so that's neat. Also, when they feel threatened, they literally shoot their own guts out of their butts.
Three cheers for the surprisingly bizarre sea cucumber for reminding us that there's always much more to nature than meets the eye.