Maker's Mark Whisky is one of the most beloved bourbons in the country. The wheated bourbon is a stone-cold classic, but it's not the only wheated bourbon out there. Weller Special Reserve is also massively beloved and massively hyped. So much so that it often sells for significant markups — which *could* be read as an indicator of which bottle is higher quality.
Naturally, we had to put them to a blind test.
Before diving in, it's important to remember that even though Weller Special Reserve has a $70-$90 price tag, that's a mark-up by retailers and not the bottle's MSRP (suggested retail price). Weller Special Reserve should cost $29. You can buy the bottle for that price at Buffalo Trace Distillery in Kentucky. That little factoid means that Weller Special Reserve and Maker's Mark Whisky are both at the same price point. They're also the same proof, 90 (or 45 percent ABV). And they're both made with around 16 percent red winter wheat.
So why pay two or three times more for a Weller (which you probably can't find) instead of just buying a Maker's (which you absolutely can find)? Let's find out if you're actually missing anything in the ol' wheated bourbon market by simply buying and drinking a Maker's instead of paying a premium for a Weller.
Also Read: The Top 5 UPROXX Bourbon Posts Of The Last Six Months
Part 1: The Tasting
Taste 1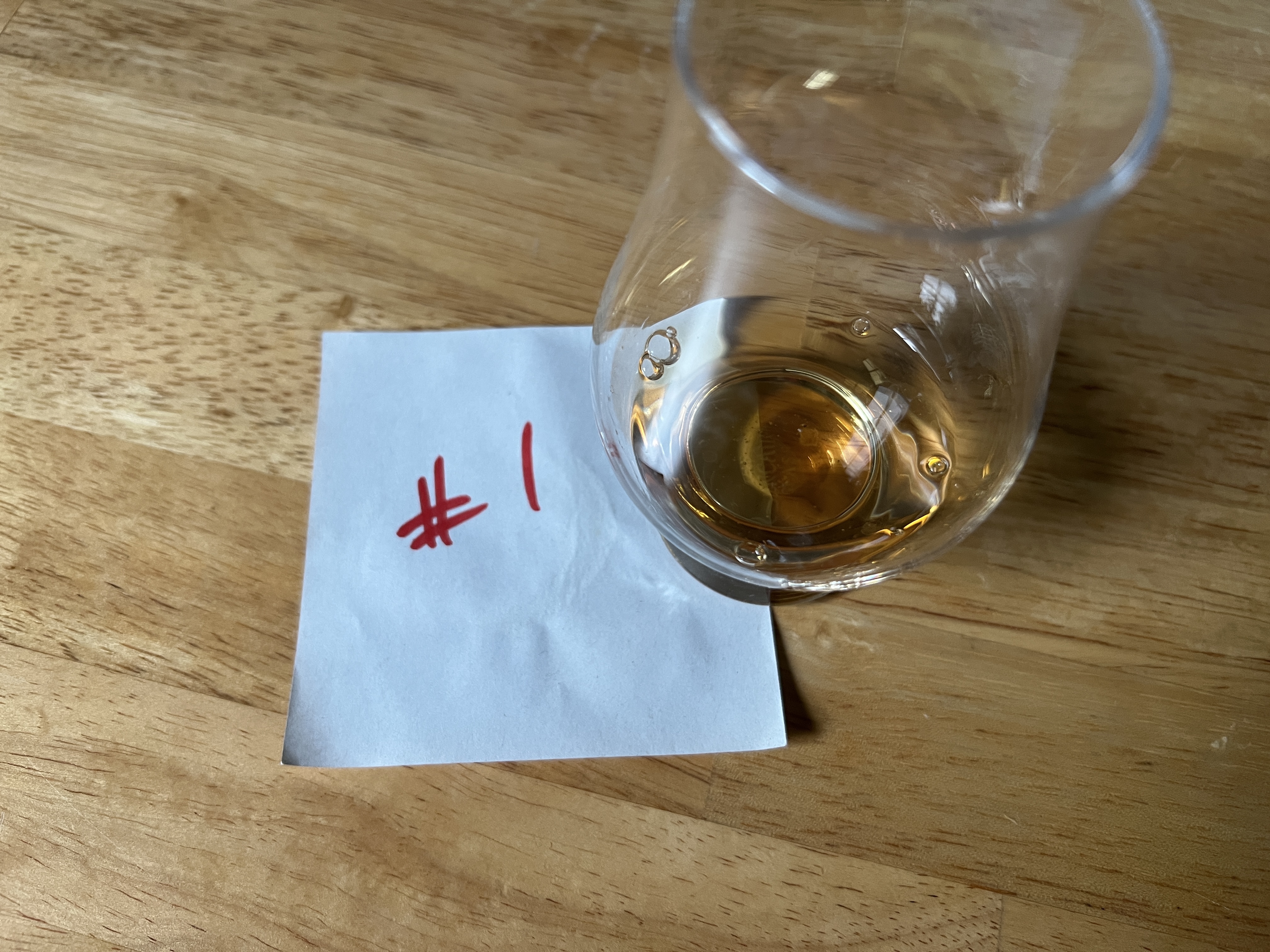 Tasting Notes:
This has a super soft nose with mild notes of sour cherry next to light touches of dry grains, supple vanilla, and a hint of caramel. The palate is classic with a salted caramel vibe leading to apple pie filling cut with plenty of dark spices (think cinnamon, nutmeg, and cloves) next to smooth dark fruits and a whisper of wet granite. The end lessens the palate toward a thin/light finish with notes of dark cherry, soft spices, and a hint of dry sweetgrass.
Taste 2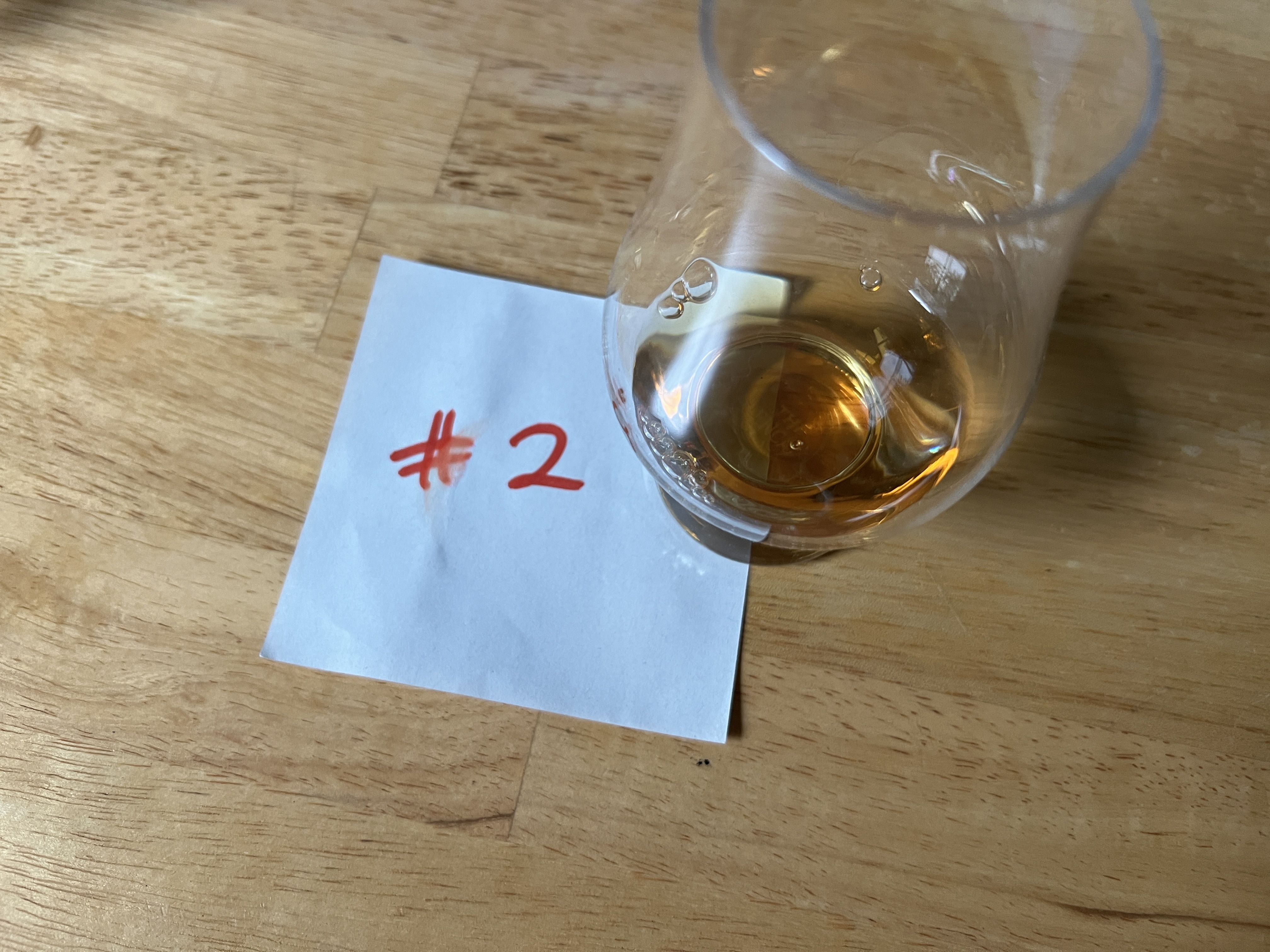 Tasting Notes:
Tannic old oak really pops on the nose with sweet cherries, soft vanilla, and a hint of wet leather. The palate is creamy with plenty of stewed apples and winter spices next to a hint of raisin and nut. The finish arrives with a dark cherry sweetness that's almost candy, as brown sugar counters a hint of sharp winter spice with a twinge of pipe tobacco next to a final note of old leather and dry wicker.
Part 2: The Ranking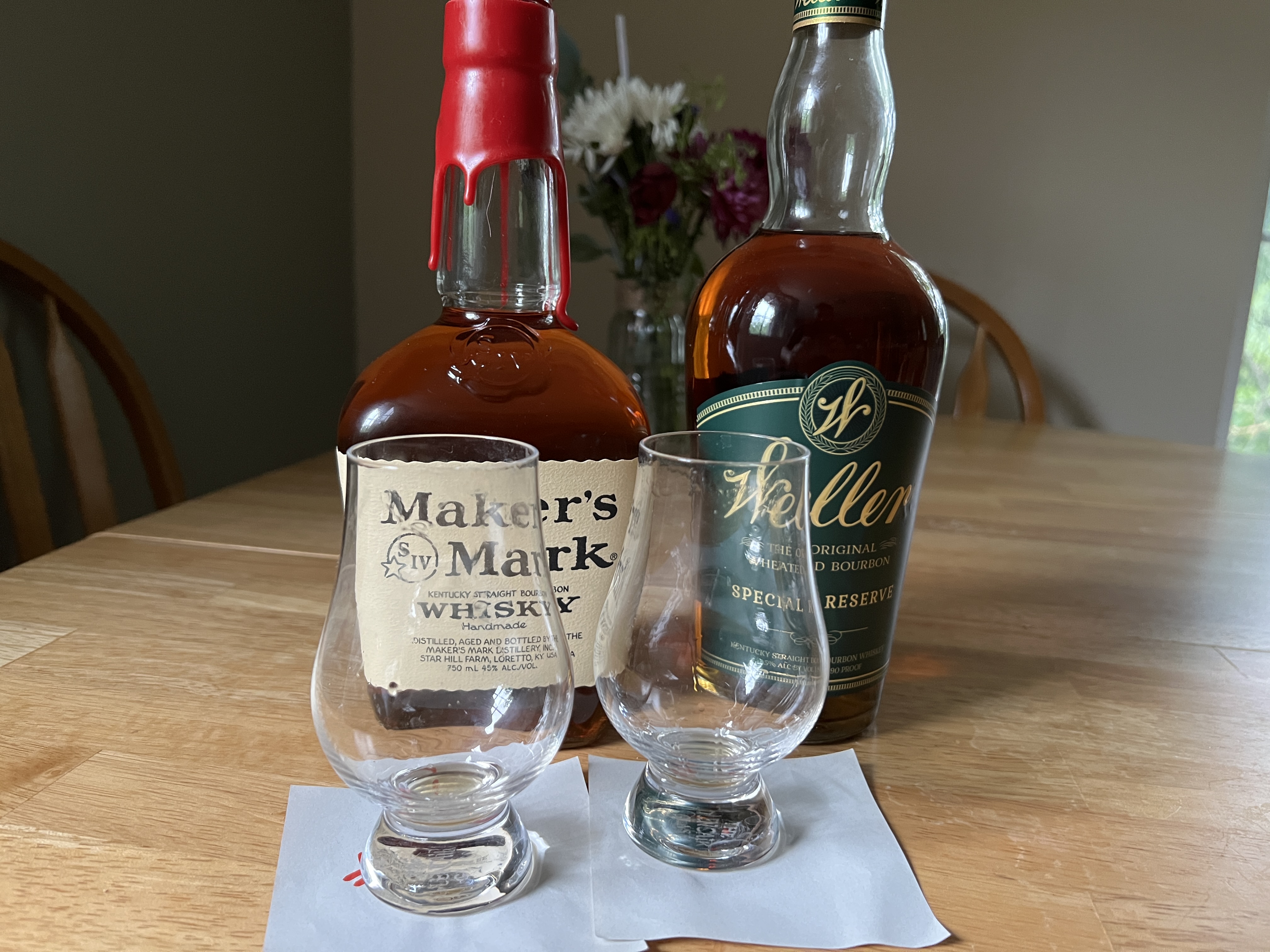 2. Maker's Mark Whisky — Taste 1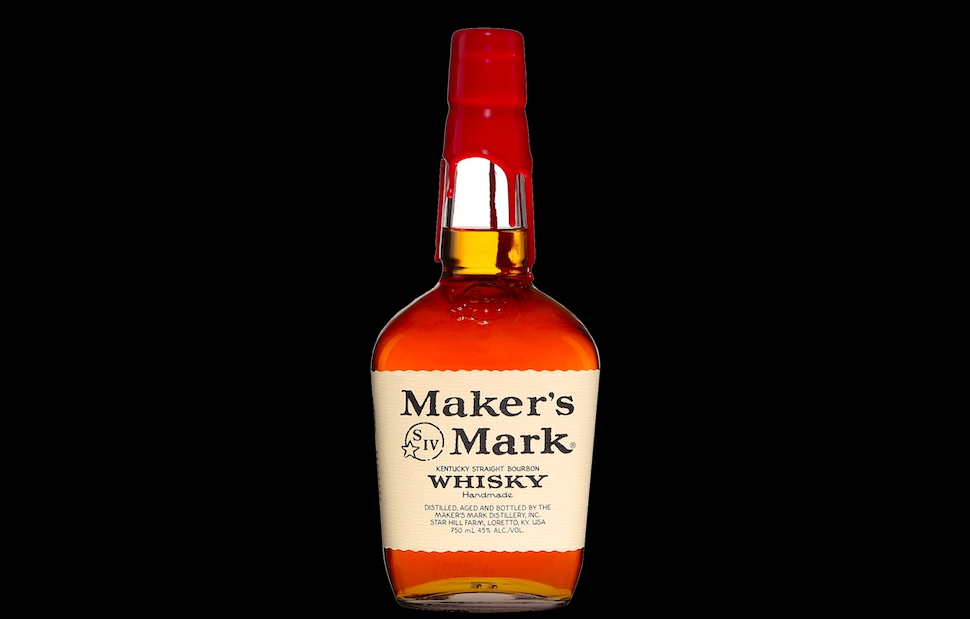 ABV: 45%
Average Price: $24
The Whisky:
This is Maker's signature expression. It's made from red winter wheat with corn and malted barley and then aged in seasoned Ozark oak for six to seven years. This expression's juice is then built from only 150 barrels (making this a small batch, if you want to call it that). Those barrels are blended, proofed, bottled, and dipped in red wax.
Bottom Line:
This was technically easy drinking but didn't quite land the finish. It just sort of faded out. There was plenty to really like up to that point. That said, this felt like a great whisky to build a cocktail with as that foundation of vanilla, caramel, and sour cherry really stands out.
Weller Special Reserve — Taste 2
ABV: 45%
Average Price: $79 ($29 MSRP)
The Whiskey:
Buffalo Trace doesn't publish any of their mash bills. Educated guesses put the wheat percentage of these mash bills at around 16 to 18 percent, which is average. The age of the barrels on this blend is also unknown. Overall, we know this is a classic wheated bourbon and… that's about it.
Bottom Line:
This nailed the landing. Though, I'd argue this had a little rougher nose. That said, it's the finish that lasts the longest on the senses and stays with you. That edges Weller just above Maker's in this side-by-side taste test.
Part 3: Final Thoughts
It was very clear that Weller Special Reserve had a tad more depth and won out over Maker's Mark Whisky. Let me make it very clear though, I'm saying just barely though. That Maker's is perfectly good. Had it had a stronger finish, it would have won out.
But the question remains: Should you spend your time (and extra cash) hunting down a Weller Special Reserve? Or should you just buy a Maker's Mark and call it a day?
I'd say … buy the Maker's and call it day. If you go to Kentucky, then snag a bottle of Weller at MSRP. Otherwise, don't feed the retailer beasts with their markups. Maker's is a great cocktail bourbon that works well on the rocks — it's a workhorse. Plus, you can get it at pretty much every single liquor store in America for its actual price. I guess that makes Maker's Mark (and we, the drinkers!) the real winner today.