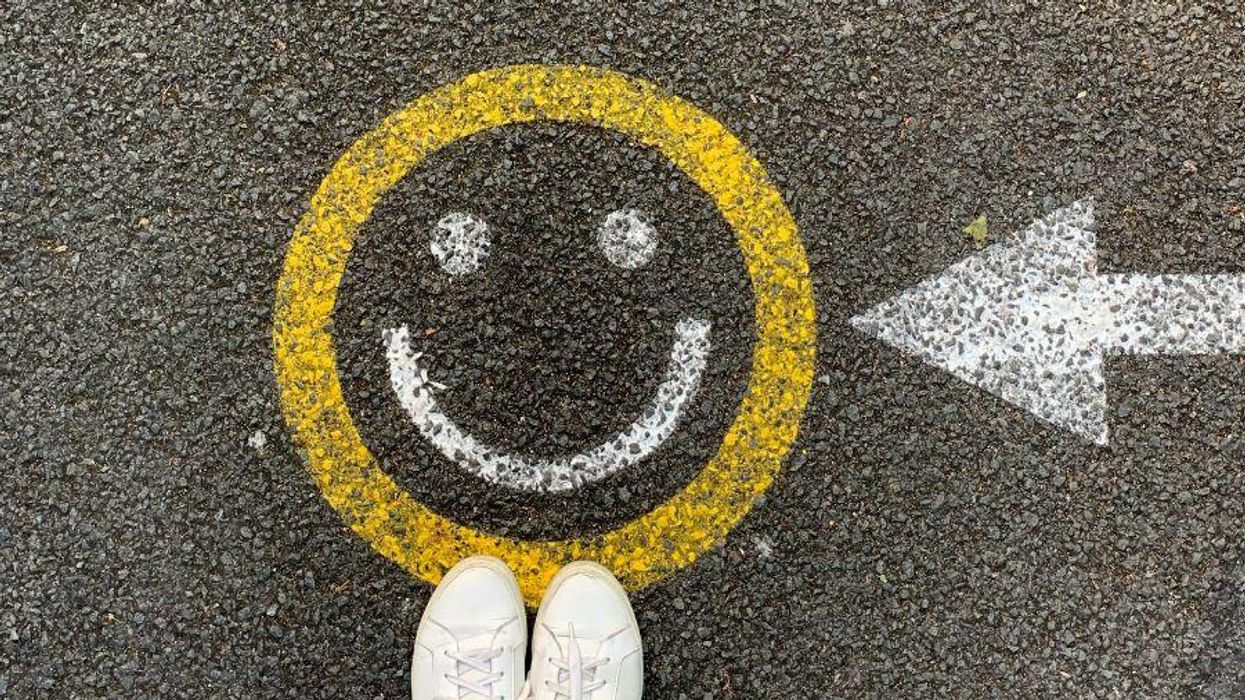 There are so many ways humans experience and express joy.
Smiling is one way, of course. But joy can also cause us to giggle gently or laugh out loud. It might make us sigh with contentment or cry when our heart starts to overflow. We might jump for joy or dance when we're delighted.
But no matter how we share it, joy is arguably the most desirable human emotion. Is it possible to experience too much joy? Naturally, we can't expect to be in a constant, unshakable state of joy—nor would that even be healthy—but most of us want to infuse our lives with as much joy as possible.
---
And there are a million ways for us to do that. We might find joy in quality time with our families and friends. We might find it in nature as we soak in the wonders of our world. We might find it in the arts—painting, pottery, plays or poetry. We might find it in a baby's giggle or a child's curiosity or our favorite person's smile.
We might even find it in silly memes and adorable dog videos on the internet. It's all good. Joy comes in all shapes and sizes, and unless it's causing someone hurt or harm, joy should not be judged.
So kick back, relax and enjoy these 10 things that made us smile this week.
The energy and enthusiasm of this Texas A&M physics professor are absolutely infectious.
Dr. Tatiana Erukhimova teaches at Texas A&M University and she clearly loves her subject. See more of Dr. Erukhimova's educational and entertaining demonstrations here.
Watch how these two took the traditional father-daughter dance to a whole other level.
@bnrevell

Reason number 1838329194920 why I love my dad. 🫶🏼🥹 #thatdougietho #fatherdaughter #weddingtok
Oh. My. Goodness. Could not love this more. Read the full story here.
This decades-old outtake from 'The Carol Burnett Show' is laugh-out-loud hilarious.
u201cPart twou201d

— Danny Deraney (@Danny Deraney)
1662948787
It's always funny when the actors themselves can't keep it together. But what's even funnier here is that Carol Burnett had specifically told everyone to stay in character—then she was the first one to lose it. Vicki Lawrence's perfectly timed a-bomb knocking them flat was just icing on the cake. Read the details of how this scene came about here.
Grandpa's candid reaction to his first FaceTime call with his grandchild was so wholesome.
Aw, gotta love a good Gramps.
Seeing little Black girls see themselves in Halle Bailey as 'The Little Mermaid' is everything.
"https://t.co/zR9QLNuSkG"
Representation really does matter. See a whole roundup of these sweet reactions here.
Best doggo politely wipes his face after drinking water.
u201cGood boy..ud83dudc15ud83eudd63ud83dudca6ud83dude0du201d

— ud835udd50ou0334gu0334 (@ud835udd50ou0334gu0334)
1663270876
The most brilliant dog training idea ever.
Cat really, really wants to bite something, but mommy says no.
u201cMust bite something…ud83dudc08ud83dudc3eud83dude02ud83dude02nnSound On..ud83dudd08ud83dudd09ud83dudd0aud83dudd1bu201d

— ud835udd50ou0334gu0334 (@ud835udd50ou0334gu0334)
1663012801
Such a good kitty!
Patagonia founder just gave away his $3 billion company to help fight climate change.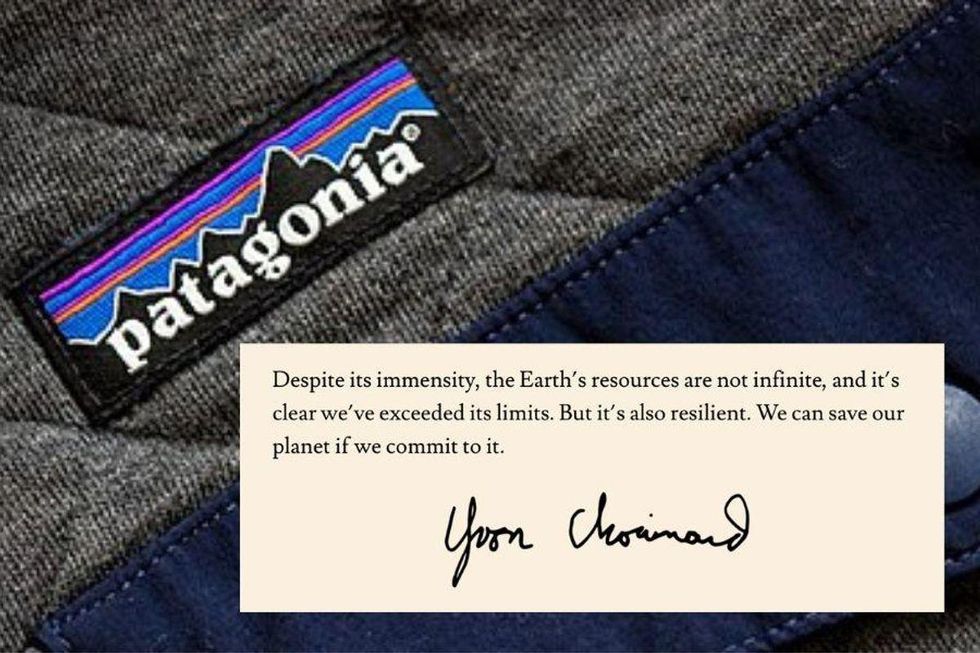 Patagonia was already known for doing good. But now Yvon Chouinard, the 83-year-old founder of the outdoor clothing and camping gear company Patagonia, has given the $3 billion company away to a charitable trust and environmental nonprofit so that all of its profits will go toward fighting climate change. Amazing. Read more about the hows and whys of this move here.
Random New Yorkers stop to help a woman with a baby put together a new stroller.
New York gets a bad rap for being unfriendly, but those who've lived there know that kindness trumps surface manners. Love seeing humans show up for perfect strangers.
Let's leap into the weekend with the confidence and grace of this floofball.
u201cArguably the most beautiful jump in cat history.https://t.co/chGiB8Y1uuu201d

— translated cats (@translated cats)
1662738229
Hope that brought a grin to your chin and a yay to your day! (Wow, that's a bit yikes, isn't it. Sorry, friends. I'm running out of ways to say I hope this post made you happy. I really hope it did.)
Keep finding joy wherever you go, and come back next week for another roundup of delights from around the internet.