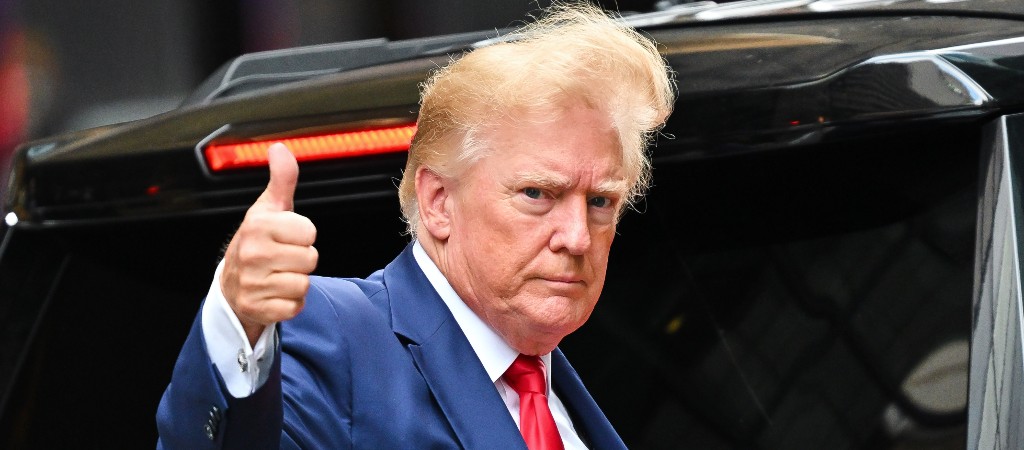 Donald Trump has spent a lifetime avoiding comeuppance, but right now there's multiple chances for him to get it. On top of the brouhaha over government documents, and the Jan. 6 committee, and his failing Twitter clone, there's the lawsuit brought upon him, his company, and three of his adult children (not Tiffany, of course) by New York attorney Letitia James. Should he challenge that — and should he lose it — Trump may be so cash-strapped he'll have no choice but to sell off the only things making him real money: his New York City skyscrapers.
As per Raw Story, Trump's biographer and Bloomberg journalist Tim O'Brien went on MSNBC Sunday and revealed how screwed he might be by James' lawsuit. Host Alex Witt pointed out that while the lawsuit isn't criminal in nature, and therefore wound land him in jail, it would bar the Trumps from doing business in Donald's home state, thereby unraveling the Trump organization. O'Brien said it's possible, especially because, as his former attorney Michael Cohen has claimed, he doesn't really have a ton of wealth hoarded.
"Michael is completely right that he has never had a lot of cash on hand, he's almost a debt addict, he has always heavily mortgaged the properties he owns," O'Brien said. "Most of his wealth is tied up in a handful of skyscrapers in New York City."
That's why the New York State lawsuit is such a big deal."Tish James is seeking to bar him from doing business in the state of New York, so he'll have to unload those if he gets convicted," O'Brien explained. "And that is a fire sale, which means everyone who's a buyer will know they won't have to pay top dollar because he needs to get out of the property."
James, O'Brien pointed out, has made two criminal referrals in her case: to the IRS and to the U.S. Attorney's office in the Southern District of New York. "So that is now hanging over his head," O'Brien said. "I think the family's legacy is in New York, everything that Donald Trump stands on was built by Trump in New York. Trump has put those holdings in peril twice, the first time in the early 90's when he gorged on debt and couldn't repay the banks and again now when he has gotten on the wrong side of the law."
He added, "I think this is an existential threat to his business and his financial well-being."
There's so much bad news for Trump, but at least he has a coping mechanism: employing a team that runs around reading nice tweets written about him — at least as long as he can still afford them.
You can watch O'Brien's MSNBC appearance below.
(Via Raw Story)