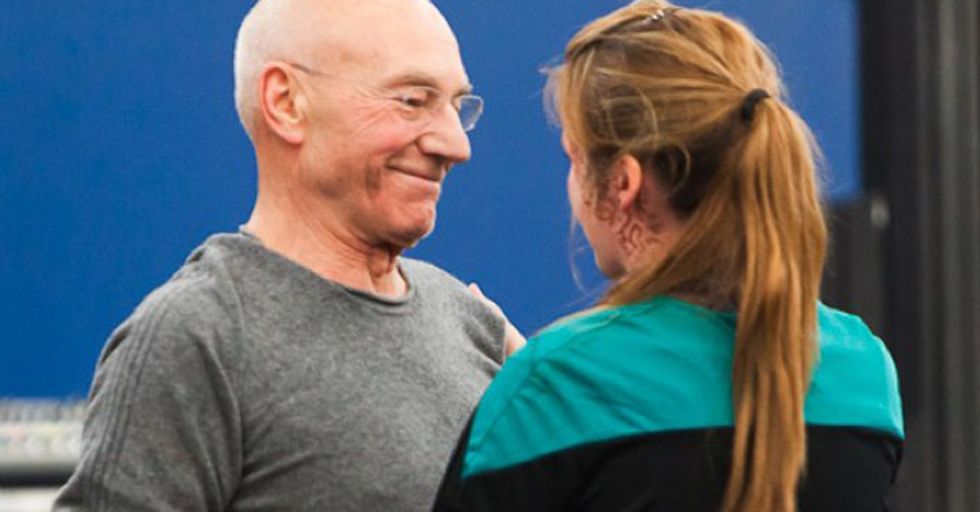 This article originally appeared on 06.26.13.
Patrick Stewart often talks about his childhood and the torment his father put him and his mother through. However, how he answered this vulnerable and brave fan's question is one of the most eloquent, passionate responses about domestic violence I've ever seen. WARNING: At 2:40, he's going to break your heart a little.
---
You can read more about Heather Skye's hug with Captain Picard at her blog.