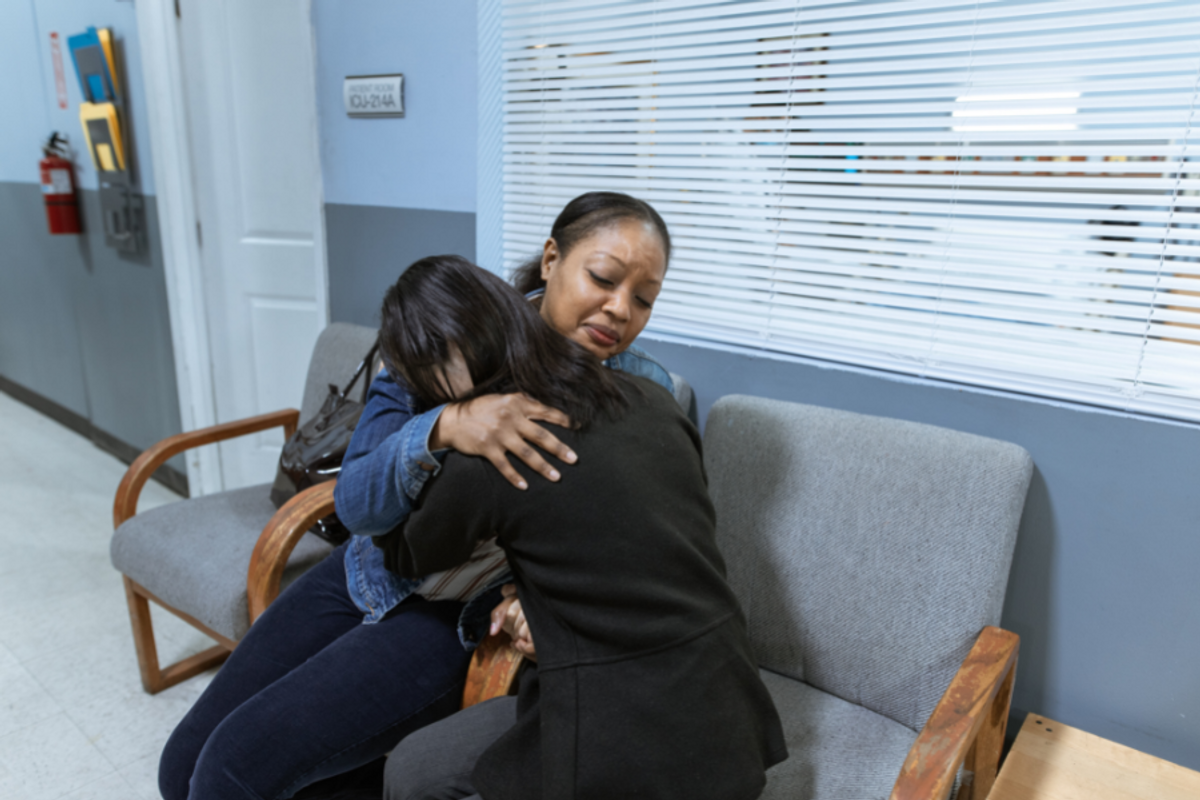 Interactions with strangers can be the highlight of your day, the reason you're crying in a bathroom stall at Chipotle or anywhere in between. A user on Reddit wanted to hear about the most memorable moments people had with strangers in what is assumed to be an effort to show the good in humanity.
The question read, "What is the most memorable moment you shared with a stranger who you never saw again?" Well, leave a prompt like that and the internet is ripe with responses ready to go. This particular post has more than 11,000 comments, but it was one comment in particular that stood out and brought the internet to tears.
Reddit user misdolnurs2517 answered the prompt with a story about grief and how a group of strangers came together for a momentary act of kindness.
---
The user says at the time of the incident her father had passed away earlier that day and she felt like she was doing a pretty good job holding it together. Grief is a strange thing, sometimes it's delayed, sometimes its immediate and oftentimes it peeks its head up in the most unexpected moments. You never know how grief is going to affect you until it hits, and it's something you don't have much control over.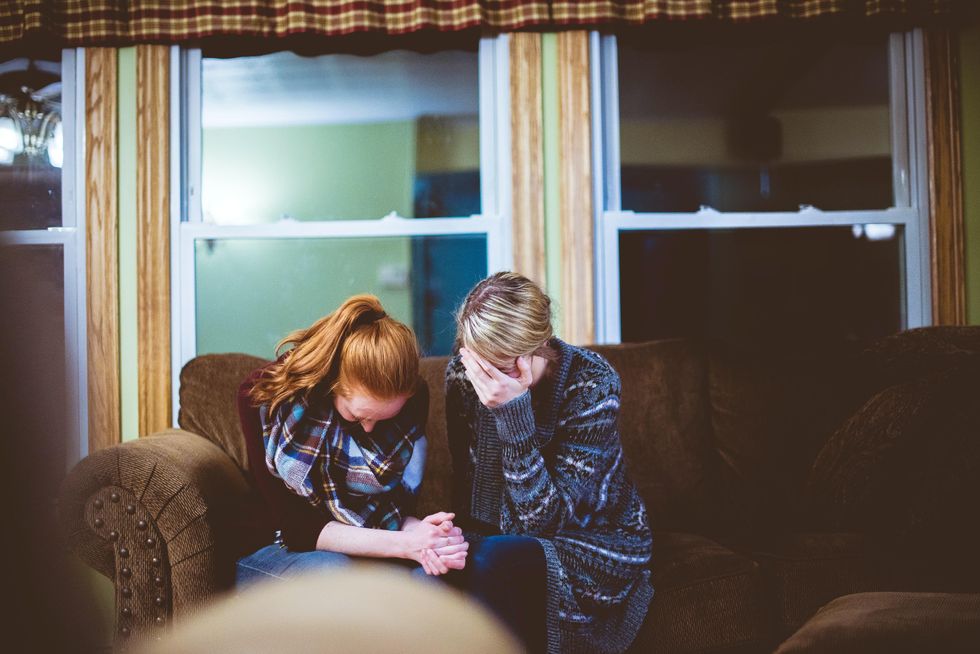 For this particular Reddit user, grief snuck up on her when she took a stroll around Target to clear her mind and buy a few groceries. The commenter recalls getting to the checkout stand with her arms full when she dropped a container of sour cream. It was in that moment, the dam broke. Right in the middle of Target for everyone to see, this grieving daughter began to sob uncontrollably.
She said, "I completely lost control of myself and started to cry. The ugly cry." Everyone knows that cry and it doesn't tend to happen over sour cream splattered all over the floor. The shoppers around her knew that something deeper was going on but no one pried.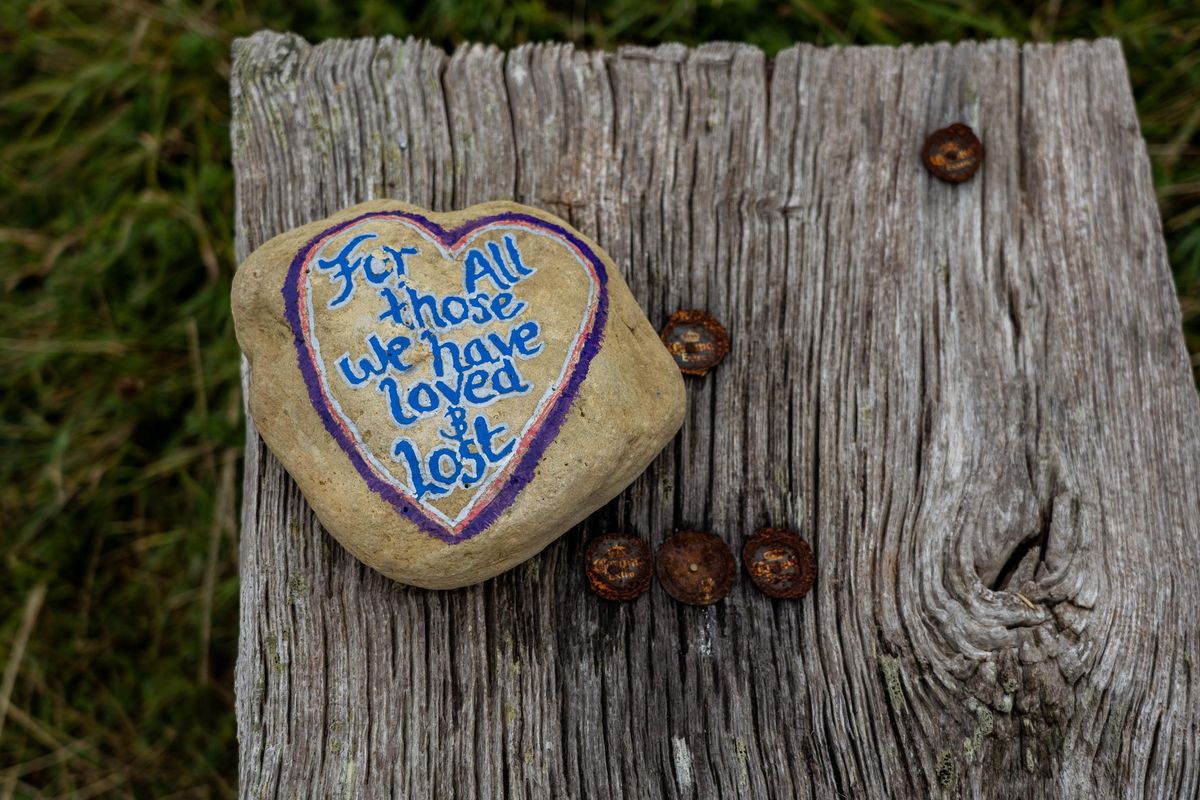 The Reddit user said she was instantly surrounded by a group of women who took charge of the situation without saying a word. Connecting with someone on such a human level that words are not needed is a moment to be treasured. She said the women cleaned up the mess, someone grabbed her a new sour cream and helped her get checked out.
I'm stereotyping here, but that is some big mom energy coming from that group of women. They saw someone who was hurting and did what needed to be done without shaming, without prying and without talking. The group anticipated the needs of a stranger then anticipated the actions of the other women helping to get a grieving person home.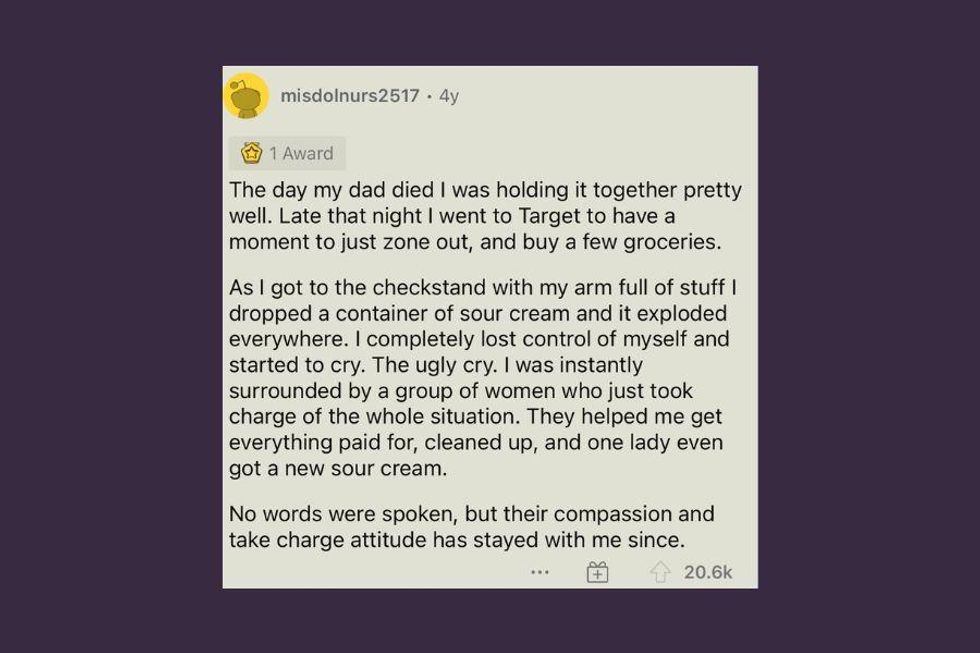 The story garnered many supportive comments but most were speculating on if a group of moms is called a flock or a gaggle before telling their own stories of how a random mom helped them. No matter what a group of moms is called, the story is a beautiful testament to seeing one another's humanity.