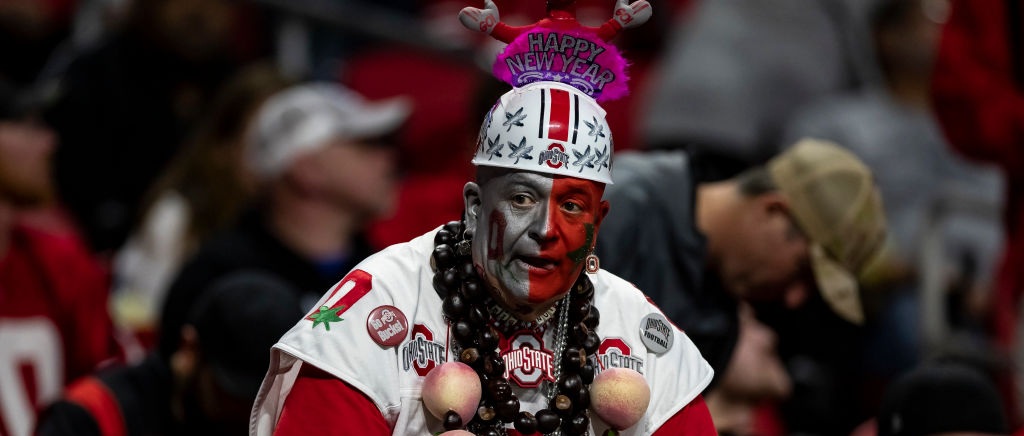 For the first time since the College Football Playoff began, we were treated to two highly entertaining and competitive semifinal games on Saturday, as 2022 finished with a flourish as TCU and Georgia each won in thrillers over Michigan and Ohio State, respectively.
The second of those games saw the Dawgs erase a double-digit deficit in the fourth quarter, rallying to take a 42-41 lead with a minute to play as Stetson Bennett led an impressive drive for a touchdown that even he admitted might've happened too fast. C.J. Stroud and the Buckeyes would quickly get across midfield to set up a game-winning field goal attempt, but they could not get any closer than the Georgia 33 yard line, meaning they needed a 50-yarder to win.
All of this was happening as the clock edged towards midnight on the East Coast, and a Georgia timeout to ice Noah Ruggles at 11:59 p.m. ET ensured that the kick would coincide with the stroke of midnight and the start of 2023 for fans of both teams. Ruggles hooked the kick well left as the clock struck midnight, which produces a rather incredible side-by-side of the kick and the Times Square ball drop celebration, that makes it seem like all of New York was pulling for the Dawgs.
By request, here is the multicam view of the feed from Times Square, All-22, and ESPN, Georgia, and Ohio State radio calls, as it happened onscreen live: pic.twitter.com/k775T4VNTo

— Timothy Burke (@bubbaprog) January 1, 2023
In Columbus, it was a very different vibe, as the kick hooking left created some awkward scenes for those bars hosting simultaneous New Year's parties and Buckeyes watch parties, as it put a real damper on the celebration and led to some objectively hilarious scenes, as witnessed by our very own Bill DiFilippo.
I think we should get a game-winning kick in the air at midnight every year, because it is a truly incredible way to start the year as it guarantees one fan base will be miserable and the other ecstatic as the new year starts.