Stephen Colbert had two New Year's resolutions: Drink less and "not gloat when bad things happen to Kevin McCarthy." Both of those went out the window not even a minute into Colbert's first monologue for 2023. The late night host could barely contain his glee over the opportunity to rip McCarthy's disastrous bid to become Speaker of the House despite the Republicans holding a majority. Not only was it publicly humiliating, but it was downright historic, marking the first time in 100 years that a speaker wasn't confirmed in the first round of voting.
"It has been a day of uncut Peruvian blue-flake schadenfreude watching the GOP stab each other in the throat," Colbert said as he teed up a Glass Onion parody mocking McCarthy's epic betrayal by his own party. "Tonight, I'll peel back the many layers of the stupidity in a drama we're calling Ass Onion: A Kev's Out Mystery."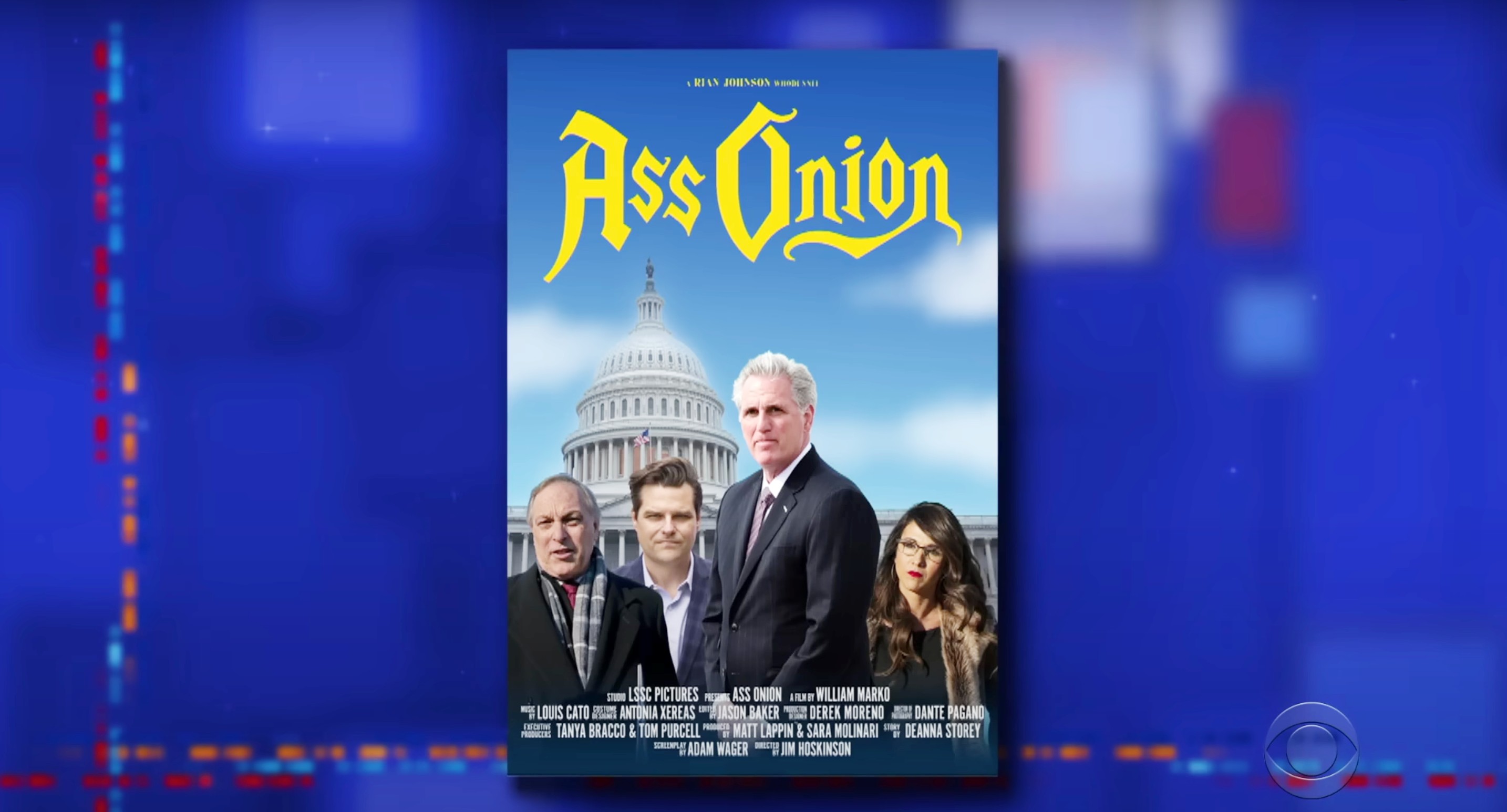 After busting out his best Benoit Blanc impression, Colbert returned to his normal voice as he broke down McCarthy's embarrassing defeat after months of openly pining for the Speaker position. Via The Wrap:
"Now, what makes Kevin's anguish particularly delicious is that it's no secret that he has dreamed of being Speaker of the House for years," Colbert continued, adding that McCarthy already requires his interns to address him as "Mr. Speaker" and that he's already moved his things into the Speaker's office.

"He may not be good at counting votes, but he's great at counting chickens before they hatch," Colbert said.
However, Colbert did have one nice thing to say about McCarthy, and by nice we mean another brutal burn. "He really enjoys watching Kevin McCarthy get humiliated," Colbert quipped about the disgraced congressman. "Maybe he does get the American people."
(Via The Wrap)