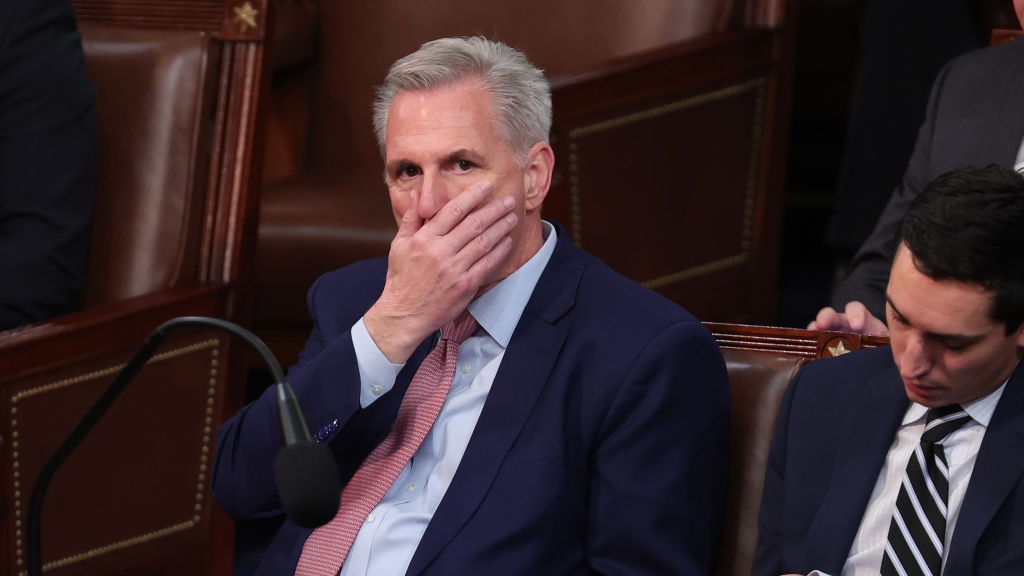 Matt Gaetz has officially taken his role as the self-appointed leader of the Rogue Republicans to the next level. On Tuesday, the Florida congressman launched yet another grenade in the GOP revolt against Kevin McCarthy by questioning why the former House Minority Leader's belongings were moved into the Speaker of the House's office.
Of course, it was Gaetz himself who announced via Twitter that he had sent a letter to the Architect of the Capitol demanding answers as to why McCarthy had taken the presumptuous step of moving his things into Nancy Pelosi's vacated suite when that position is currently vacant.
The Speaker of the House Office in the Capitol is currently being occupied by Kevin McCarthy.

Kevin McCarthy is not the Speaker of the House. He lost 3 consecutive votes today.

I'm demanding answers from the Architect of the Capitol. pic.twitter.com/AIZ8bFks6W

— Rep. Matt Gaetz (@RepMattGaetz) January 4, 2023
The real dig, of course, came when Gaetz kinda sorta called McCarthy a "squatter."
"What is the basis in law, House rule, or precedent to allow someone who has placed second in three successive speaker elections to occupy the Speaker of the House Office?," Gaetz asked in his letter. "How long will he remain there before he is considered a squatter?"
It didn't take long for the likes of other Never-Kevins like Andy Biggs to jump on the squatter bandwagon:
While it's unclear whether anyone has yet to respond to Gaetz (if and when they do, he'll surely blast that out for all to see), the House will resume the process of trying to name a speaker today.
Godspeed.