For those looking to find the next chapter in the wellness journey, there are a number of great new books that will help you do just that. Not only do these works provide insights from renowned experts in their chosen fields, but the practice of sitting down with a book for some quiet reading time brings its own wide range of health benefits.
Studies show that spending time with the written word can improve brain connectivity, reduce stress, prepare you for a better sleep, help depression, and even aide you in living longer. Now merge those benefits with some quality self-improvement literature, and you potentially have a truly fulfilling practice on your hands.
Below, we have a list of great books for anyone looking to turn the page on bad habits and fill their heads with novel ideas. As always, everything you see featured has been read-tested by the crew here at Uproxx and given our stamp of approval. Enjoy!
BORN TO RUN 2: THE ULTIMATE TRAINING GUIDE – Christopher McDougall, Eric Orton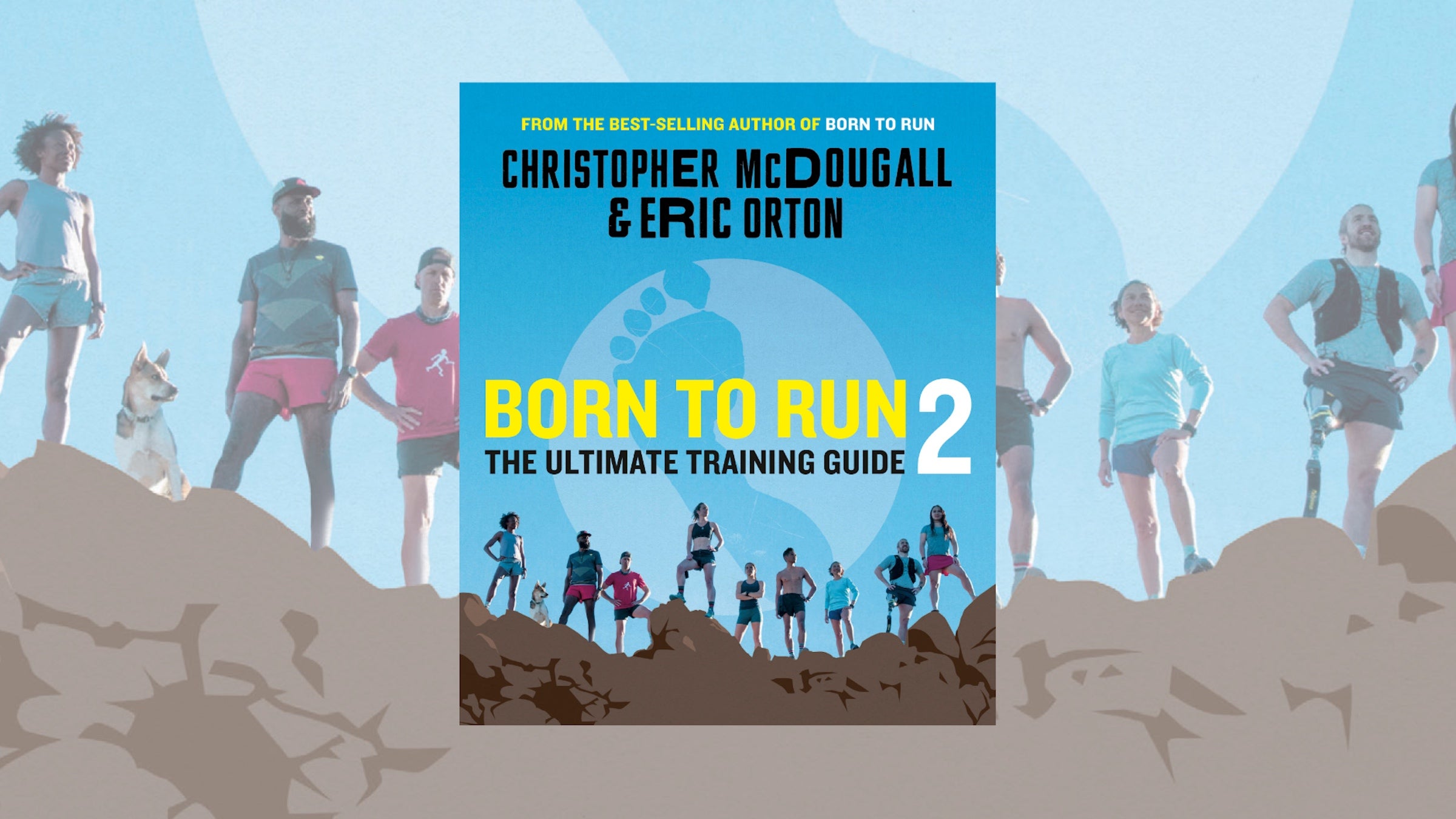 Price: $27
From The Publisher:
From the best-selling author and renowned coach duo from Born to Run, a fully illustrated, practical guide to running for everyone from amateurs to seasoned runners, about how to eat, race, and train like the world's best. Whether you're ramping up for a race or recuperating from an injury, Born to Run 2 is a holistic program for runners of every stripe that centers on seven key themes: food, fitness, form, footwear, focus, fun, and family.
Why It's A Good Read:
The pair's first collaboration, Born to Run, about the Tarahumara Indians in the Cooper Canyons was widely acclaimed by runners and non-runners alike. The book perfectly balanced its inspirational human story with motivational messaging. This worthy follow-up is a guide for runners who want to start or improve their practice through better training and nutrition.
NEVER FINISHED: UNSHACKLE YOUR MIND AND WIN THE WAR WITHIN —David Goggins
Price: $22
From The Publisher:
Can't Hurt Me, David Goggins' smash hit memoir, demonstrated how much untapped ability we all have but was merely an introduction to the power of the mind. In Never Finished, Goggins takes you inside his Mental Lab, where he developed the philosophy, psychology, and strategies that enabled him to learn that what he thought was his limit was only his beginning and that the quest for greatness is unending.
Why It's A Good Read:
David Goggins is a Retired Navy SEAL and the only member of the U.S. Armed Forces to complete SEAL training, Army Ranger School, and Air Force Tactical Air Controller training. Even though Goggins is an outlier when it comes to physical ability his writing and message transcend and are applicable to all
THINK LIKE A MONK: TRAIN YOUR MIND FOR PEACE AND PURPOSE EVERY DAY — Jay Shetty
Price: $25
From The Publisher:
Jay Shetty grew up in a family where you could become one of three things – a doctor, a lawyer, or a failure. Instead of attending his college graduation ceremony, he headed to India to become a monk, meditate every day for four to eight hours, and devote his life to helping others. In Think Like A Monk he distills the timeless wisdom learned as a monk into practical steps anyone can take every day to live a less anxious, more meaningful life.
Why It's A Good Read:
There is a reason that Shetty has become one of the biggest personalities on social media and YouTube over the years. In a landscape that is usually filled with ego and superficiality, he has consistently shared a message of positivity and kindness. For those curious about finding a different frame of mind, Shetty's experience with the monks can offer a refreshing new perspective on old issues.
THE 30-DAY SUGAR ELIMINATION DIET — Brenda Bennett
Price: $29
From The Publisher:
The last detox you will ever need to conquer sugar cravings for good. Nutrition expert Brenda Bennett puts you in control with an easy-to-follow meal plan. No gimmicks, no pre-packaged diet foods, and no juicer required, this complete sugar detox starter guide is unlike any other you have seen before. The 30-Day Sugar Elimination Diet is complete with 90 nutrient-dense recipes that incorporate leftovers, shopping lists, and treats to satisfy every craving.
Why It's A Good Read:
The hardest part of a diet is not starting it, it is keeping up with it. You don't need to be a nutritionist to know that consuming too much sugar is bad for you, and the majority of Americans are sold on foods that have too much added sugar. The great thing about this book from Bennett is it includes a full plan to follow on two tracks, either keto or low-carb, without any ambiguity. So if you commit to the book, you should find yourself well on the way to healthier eating habits by the end of three months.
THE ART OF RESILIENCE: STRATEGIES FOR AN UNBREAKABLE MIND AND BODY — Ross Edgley
Price: $22
From The Publisher:
Bestselling author and award-winning adventurer Ross Edgley has been studying the art of resilience for years, applying all he has learned to become the first person in history to swim around Great Britain, breaking multiple world records. Now Ross focuses on mental strength, stoicism, and the training needed to create an unbreakable body.
Why It's A Good Read:
Edgley is one of the most impressive figures in the world of sports science, having done a marathon pulling a 1.4-ton car, climbing a rope the height of Everest, and swimming around the entire island of Great Britain. The athlete shares the lessons he learned during those feats in an earnest and academic way. Don't be surprised if you feel empowered to take on the world after reading.
HOW WE HEAL: UNCOVER YOUR POWER AND SET YOURSELF FREE — Alexandra Elle
Price: $18
From The Publisher:
Beloved wellness author and teacher Alexandra Elle offers a life-changing invitation to heal yourself and reclaim your peace. In this book, readers will discover essential techniques for self-healing, including journaling rituals to cultivate innate strength, accessible tools for processing difficult emotions, and restorative meditations to ease the mind.
Why It's A Good Read:
Elle is masterful at recommending new practices in self-healing, mindfulness, and boundary setting, all while sharing insights from her own journey of self-discovery. But it is not just Elle you can learn from, she also includes stories from fellow luminaries like Nedra Tawwab, Morgan Harper Nichols, Dr. Thema Bryant, and Barb Schmidt.
DOPAMINE NATION: FINDING BALANCE IN THE AGE OF INDULGENCE — Dr. Anna Lembke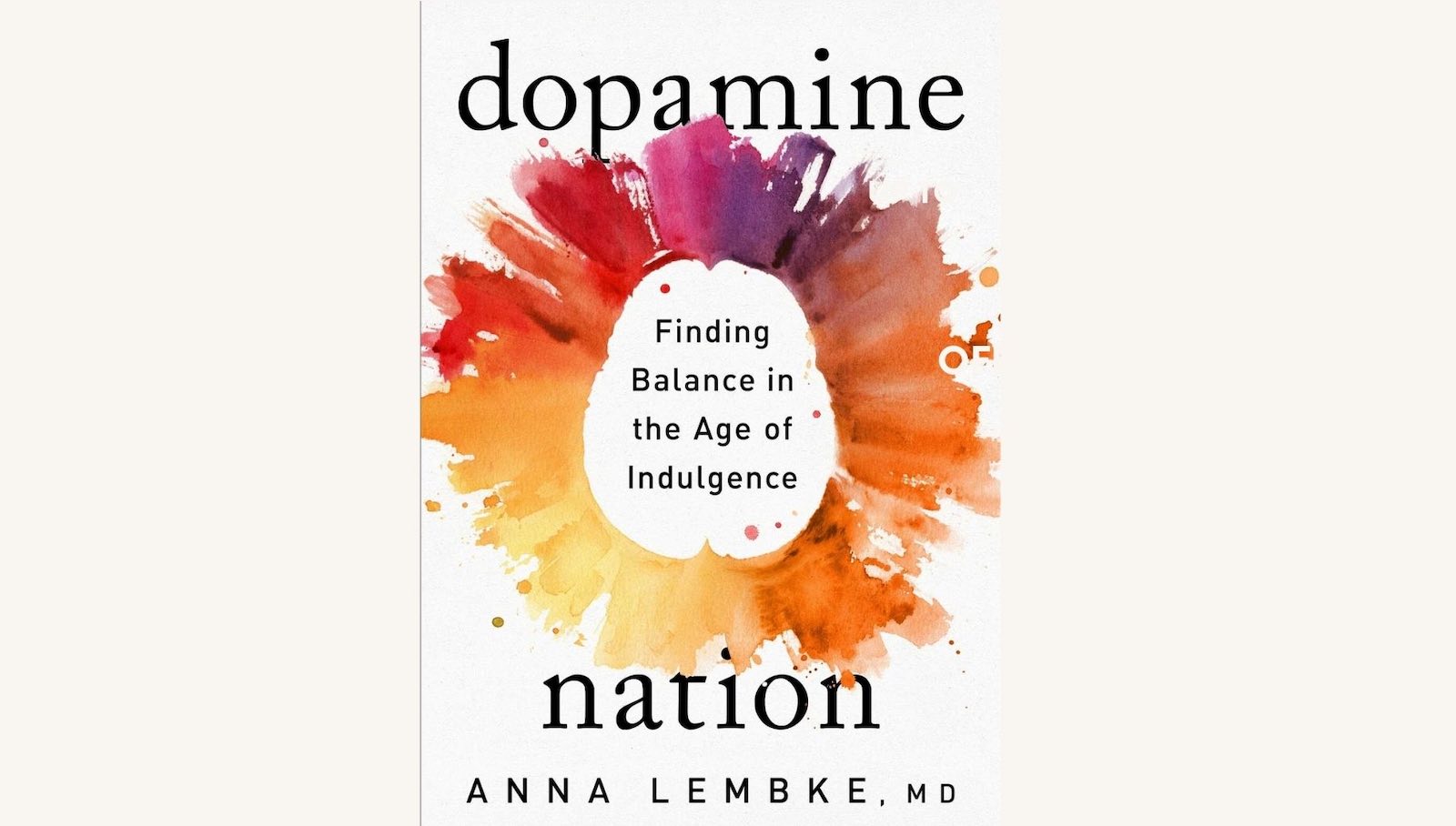 Price: $24
From The Publisher:
Dr. Anna Lembke, psychiatrist and author, explores the exciting new scientific discoveries that explain why the relentless pursuit of pleasure leads to pain, and what to do about it. Condensing complex neuroscience into easy-to-understand metaphors, Lembke illustrates how finding contentment and connectedness means keeping dopamine in check. In essence, Dopamine Nation shows that the secret to finding balance is combining the science of desire with the wisdom of recovery.
Why It's A Good Read:
Few books in the world of wellness really address the times that we live in, instead sticking to more practiced and fundamental information. But with this book, Lembke takes into account our unprecendented access to high-reward, high-dopamine stimuli: drugs, food, news, gambling, shopping, gaming, texting, sexting, Facebooking, Instagramming, YouTubing, TikToking… The title comes from Lembke's likening of the smartphone to a modern-day hypodermic, delivering digital dopamine 24/7 for a wired generation.
The insights are delivered through the experiences of her patients, making for reading that is both entertaining and relatable.
INTELLIGENT FITNESS: THE SMART WAY TO REBOOT YOUR BODY AND GET IN SHAPE — Simon Waterson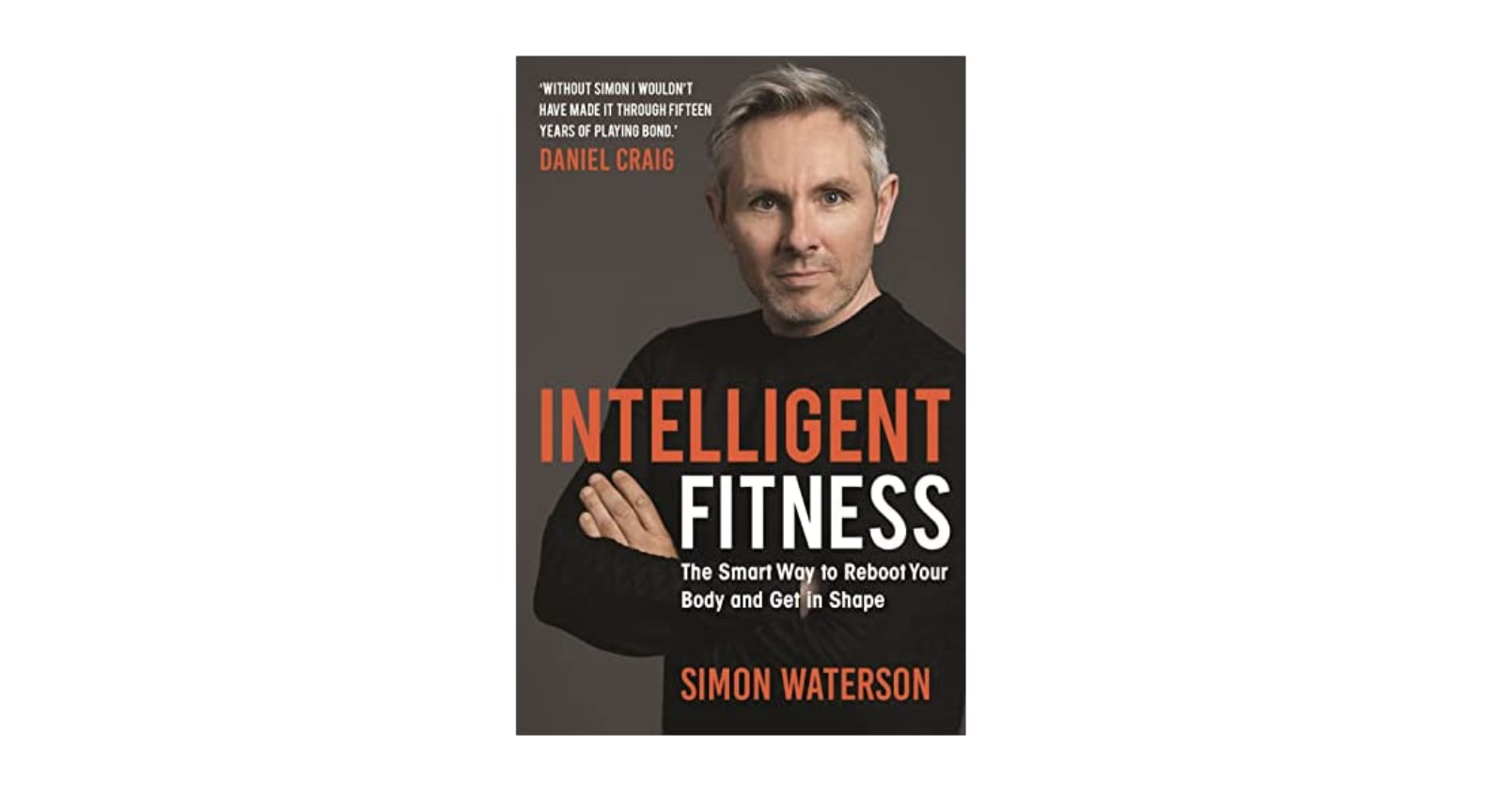 Price: $22
From The Publisher:
Drawing on his vast experience as an elite trainer in the movie industry and former marine, Simon Waterson reveals how to enhance your energy, sleep, and confidence with his intelligent approach to fitness. The practices in the book were utilized by Waterson's impressive client list including Daniel Craig, Chris Evans, Chris Pratt, Tom Hiddleston, Thandiwe Newton, and John Boyega.
Why It's A Good Read:
Though his client roster is star-studded, Waterson brings much more to the pages of Intelligent Fitness than just showbiz stories. There are a great number of practices that can be adopted in order to vastly improve your physical fitness, mental sharpness, and ability to recover. There is no guarantee that you will look like Daniel Craig in his James Bond role, which Waterson trained him for, but you could just become your own version of super spy.
YOUNG FOREVER: THE SECRETS TO LIVING YOUR LONGEST, HEALTHIEST LIFE — Dr. Mark Hyman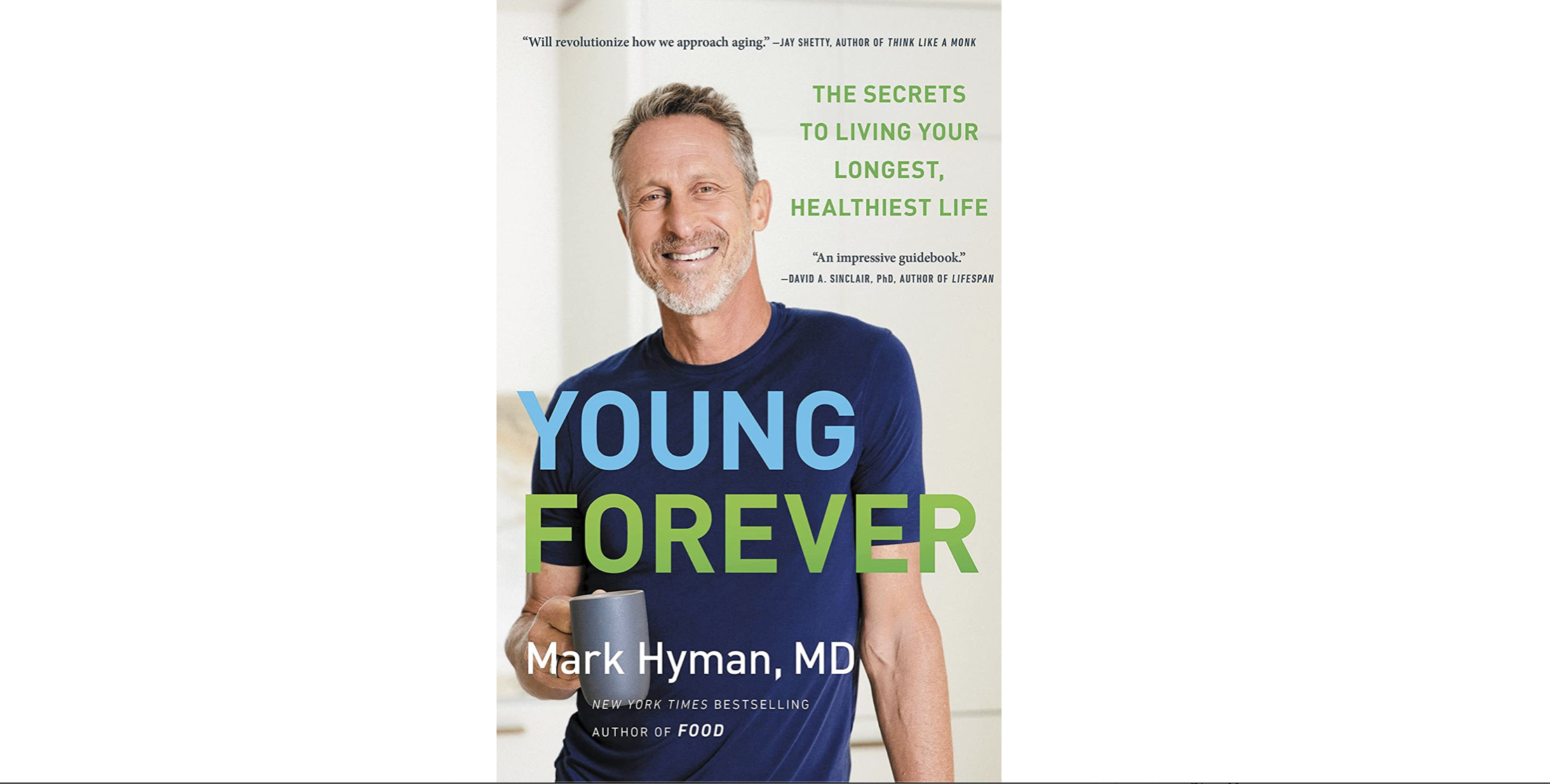 Price: $24
From The Publisher:
In Young Forever, Dr. Mark Hyman challenges us to reimagine our biology, health, and the process of aging. To uncover the secrets to longevity, he explores the biological hallmarks of aging, their causes, and their consequences—then shows us how to overcome them with simple dietary, lifestyle, and emerging longevity strategies. You'll learn how to turn on your body's key longevity switches; reduce inflammation and support the health of your immune system; exercise, sleep, and de-stress for healthy aging; and eat your way to a long life.
Why It's A Good Read:
The title is a grabbing one, who doesn't want to live a longer, healthier life?
But it isn't just wishful wonderings that Dr. Hyman shares, there are a great number of science-based strategies and tips shared in this book's chapters. Well known for bringing the "pegan diet" a hybrid paleo-vegan eating practice, Dr. Hyman has a wealth of knowledge that he brings into this practical guide.