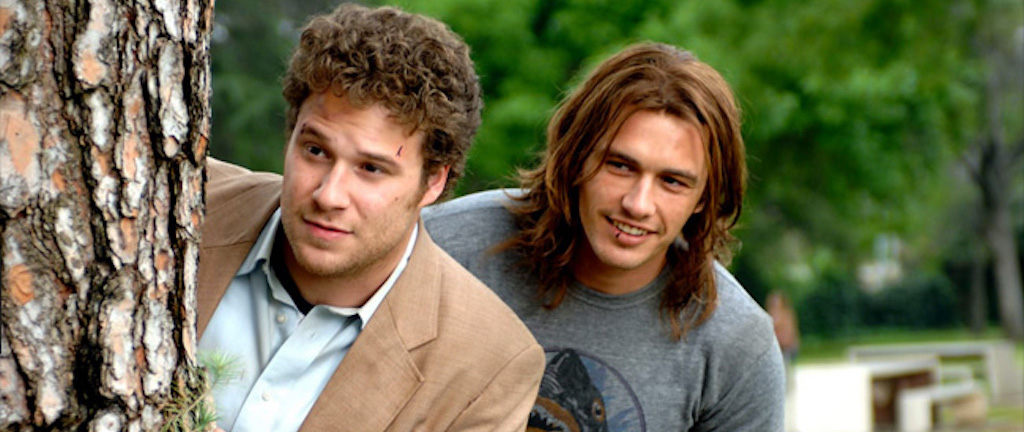 The world can be a grim place full of dangers that are uncontrollable by nature. Sometimes, the best way and the only way to cope with scary happenings is through dark humor. So when one of those bomb cyclone storms, named for rapid air-pressure drops, came for California, that was one thing, but when the forecasted weather pattern turned into a double whammy, that was quite another. A so-called "Pineapple Express" storm joined the dubious party, and this meant that all bets were off for an easy ride through the week. Thursday night could get uglier, and fingers are crossed for relief.
If you've never heard of that second type of potentially catastrophic storm (which will bring 100+ mph winds and heavy flooding) and why this is such a terrible combo, the Washington Post has you covered:
The powerful storm type gets its name from its origin in the tropical Pacific around Hawaii and the island state's affinity for the sweet treat. Pineapple Express storms carry moisture northward from the tropics and dump it in high concentrations on the West Coast and Canada.
Given the location, this combo of storms could bring landslides, and this could happen fast. Via the National Weather Service in Seattle, here's what that looks like from space:
All that West Coasters can do at this point (after the usual storm prep, including evacuation) is cross their fingers and grab their nearest stash of morbid jokes. Perhaps this is also a good time to rewatch Seth Rogen's greatest film, Pineapple Express? It couldn't hurt matters, and the weed references are flying, man.
Wait, what do you mean Pineapple Express is a storm? pic.twitter.com/6u2MgOdWBA

— Purple Heart Readings (@PatriceRene3) January 5, 2023
Californians in the bomb storm: WTF
Californians, once they name the storm #PineappleExpress Hell yeahh pic.twitter.com/ZlyWoiNFH8

— JessicaMarie (@j_chingona) January 5, 2023
When people see that Pineapple Express is trending this morning: pic.twitter.com/CR8bNRzn7V

— T H Ξ D Я Ξ W © (@thedrewseph) January 5, 2023
I know that Pineapple Express is only trending because of an atmospheric condition, but I would like to take this opportunity to remind people it is the greatest movie of the 21st century. pic.twitter.com/vvMHqN69Vp

— Elad Nehorai (@EladNehorai) January 4, 2023
Stay safe out there, everyone.
(Via Washington Post, CNN & National Weather Service)