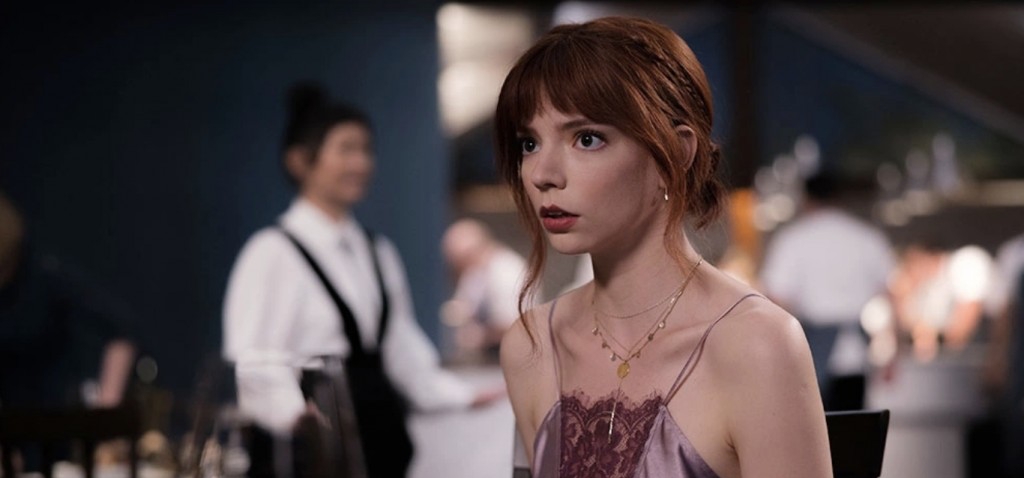 Every single week, our TV and film experts will list the most important ten streaming selections for you to pop into your queues. We're not strictly operating upon reviews or accrued streaming clicks (although yes, we've scoured the streaming site charts) but, instead, upon those selections that are really worth noticing amid the churning sea of content. There's a lot out there, after all, and your time is valuable.
Christmas came and went, but David Harbour will last forever. Or so the legend goes, especially when he's playing a bad-boy Santa that (arguably) makes Billy Bob Thornton's Bad Santa look like dust in the wind. This version of St. Nick isn't about to let some mercenaries ruin a family's holidays, and as a must-see bonus, this film will help you get an Edi Patterson fix while we wait for more Righteous Gemstones shenanigans. Did I mention that this film hails from the minds behind Deadpool 2, John Wick, and Nobody? There's another reason to keep your Christmas "cheer" going.
TIE: 10. Fleishman Is In Trouble (FX series on Hulu)
This show begins with a meltdown before giving way to a slow burn about what may have happened to Claire Danes' Rachel, who is painted as a nightmare Type-A wife to Jesse Eisenberg's awkward hepatologist, Toby Fleishman. The camera literally turns on its head at many points during this season, which tells us not to make assumptions. What I'm saying is this: yes, this begins as a "divorce story" that claims to also be a "Eisenberg-as-Hot-Single-Dad show," but there's plenty of sleight of hand here. Author Taffy Brodesser-Akner adapts her own novel with Toby's best pals portrayed by Lizzy Caplan and Adam Brody. Their insight is everything.
This undeniable streaming hit lands in a post-Squid Game realm, where audiences can't seem to get enough of dystopian Asian shows. However, this franchise springs from a survival manga series, in which a rabid gamer suddenly finds himself in Tokyo, but it's not his Mama's Tokyo. Rather, this is a ghost town that's punctuated by survival games with mysteries piling upon a rag tag group's head while reality may or may not still exist back home.
This adaptation already had its work cut out for it, given that Don DeLillo's mid-1980s book isn't the easiest subject matter to absorb or get excited about reading. As well, Noah Baumbach films tend to be an acquired taste, laden with irony and ennui, which it may or may not subscribe to while roasting those tendencies. Yet wait for when the great catastrophe hits in this generally faithful adaptation.
7. The Witcher: Blood Origin (Netflix series)
Although this prequel hasn't received the same fanfare as the O.G. series, completists will appreciate the back story about the Elven golden age, as guided by Michelle Yeoh's swordmaster. In addition, the first Witcher prototype's creation takes center stage, even though there's not nearly enough of The Bard, who is (as usual) captivated by himself. This limited series bobs and weaves and doesn't always make sense with the various clans, but that's part for the course with this franchise. Henry Cavill's final run as Geralt will be coming soonish, so catch up before that happens.
A whole lot of Gary Oldman farts will be had in this series, which is now in the thick of season 2. Yet don't let that frequent display distract you from the failed spymastering of his group full of of British intelligence f*ck-ups. Olivia Cooke and Jack Bowden co-star, and maybe, just maybe, they'll move past their collective "slow horse" reputation through a series of crises. Yet mainly, it's nice to see an espionage-focused TV show that puts a fresh, and bumbling, spin on the genre with all those super Krasinski-spies running rampant on streaming.
5. Glass Onion: A Knives Out Mystery (Netflix film)
Netflix gave this Rian Johnson followup a brief run in theaters, but if you were busy during all of that holiday madness, you can already watch it in your living room. Gather 'round as Daniel Craig gleefully resumes his reign as Benoit Blanc with Janelle Monáe, Dave Bautista, Edward Norton, Kate Hudson, Kathryn Hahn on hand for more murder business. An endless stream of delightful cameos also awaits (including Hugh Grant and Ethan Hawke), and a very special appearance from one of TV's finest investigators might grab you in the feels. The third round is on the way, and hopefully, we'll receive another iconic item of clothing on par with Chris Evans' sweater and Dave Bautista's speedo.
There's no escaping this show, as I've found while begrudgingly admitting that it's actually rather enjoyable. That's how Emily is winning over Parisians, too, long after Brigette Macron tossed a "like" her way. Emily is portrayed as being very career focused this season, but the show always invests plenty of time in that love triangle. Emily and Hot Chef Gabriel already got a room, and they've been dancing around their love since then, but somehow, they're both stringing along other people. Ugh, make it stop, but give me more.
The ever-elusive perfect heist is the name of the game for this choose-your-order show inspired by Hurricane Sandy fallout. In this limited Netflix series, a gang of thieves actually plotted for decades while hoping to pull off a similar situation regarding $7 billion in bearer bonds, and showrunner Eric Garcia has a blast playing with the sequence of events while betrayal and various other stumbling blocks rear their heads. Giancarlo Esposito (Better Call Saul, The Boys) and Tati Gabrielle (You, Chilling Adventures Of Sabrina) lead the cast amid dizzying twists that won't stop.
People only thought satire might be dead after the most recently concluded U.S. presidency of our time, but somehow, brilliant minds keep delivering the goods. Anya Taylor-Joy, Nicholas Hoult, and Ralph Fiennes star in this foodie-horror comedy that's not only cooked to the right degree but has sparked theories about that damn cheeseburger. Hoult plays an obnoxious a-hole among other obnoxious a-holes who have traveled far and wide for an exotic culinary experience, and Fiennes is so Voldemort here that it hurts. I'd like to see his psychopathic chef team up with Joel McHale's character from The Bear. Happy streaming!
This prequel and Yellowstone proper are off to mid-season hiatus land, but ratings and streaming numbers have been through the roof for this and the rest of Taylor Sheridan's current TV creations. As well, A-listers can't stop signing onto these shows (Nicole Kidman joined Lioness this week), and here, Helen Mirren and Harrison Ford are out on the range. The television landscape continues transforming, and Sheridan's universe is one of the main focal points while also sparking a Western resurrection. Natural and historical obstacles rear their heads for the Duttons during the series, but unlike the Targaryens, we know that they survive.