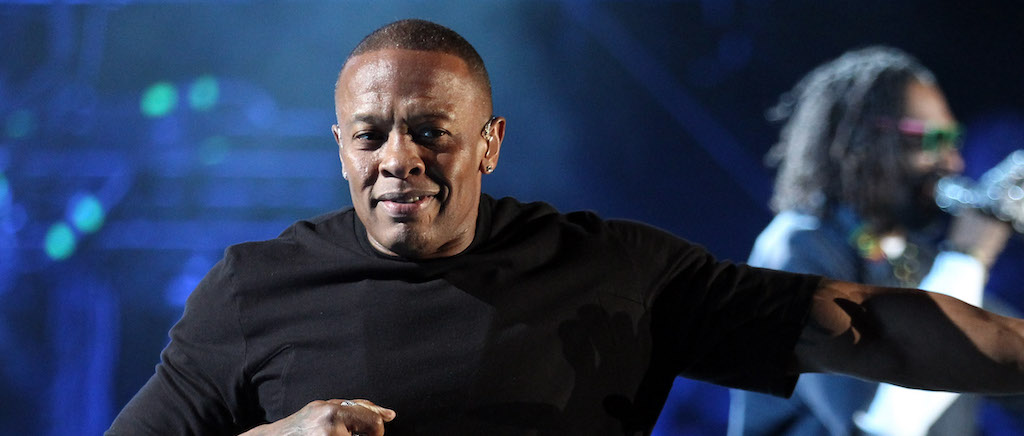 Someone should do a study about conservative and/or kooky politicians (mainly Donald Trump) using recording artists' music without permission because it really seems like an ongoing, baffling trend. It's like they do no research into the musicians' politics or the songs' meanings before hijacking them for rallies and campaign ads that don't really do much to endear them to people outside their increasingly contracting bases.
The latest to join this trend is Georgia Representative Marjorie Taylor Greene, a well-known far-right conspiracy theorist (and Trump disciple) whose wacky antics have drawn criticism throughout her short tenure in Congress and helped throw the Republican party into complete disarray over its embrace of the tinfoil hat set. In a video posted to her social media, she struts around the Capitol in a red trenchcoat to the tune of Dr. Dre's 1999 hit "Still D.R.E.," apparently connecting the "guess who's back" ad-lib from the song's intro to her return to the Capitol after all the shenanigans over the House Speaker vote last week.
It's time to begin.. and they can't stop what's coming. pic.twitter.com/NoCNg3ujAT

— Rep. Marjorie Taylor Greene (@RepMTG) January 9, 2023
Unfortunately, "MTG" didn't get the song cleared with D.R.E., who lambasted the Congressperson in a statement to TMZ. "I don't license my music to politicians, especially someone as divisive and hateful as this one," he reportedly said. While he didn't reveal if he was taking legal action as many of his peers have (although I wouldn't be surprised to see a DMCA takedown forthcoming), it's pretty clear he isn't happy to be even tangentially associated with someone who was removed from literally all her committee roles by a unanimous vote from Democrats and 11 of her own party members.