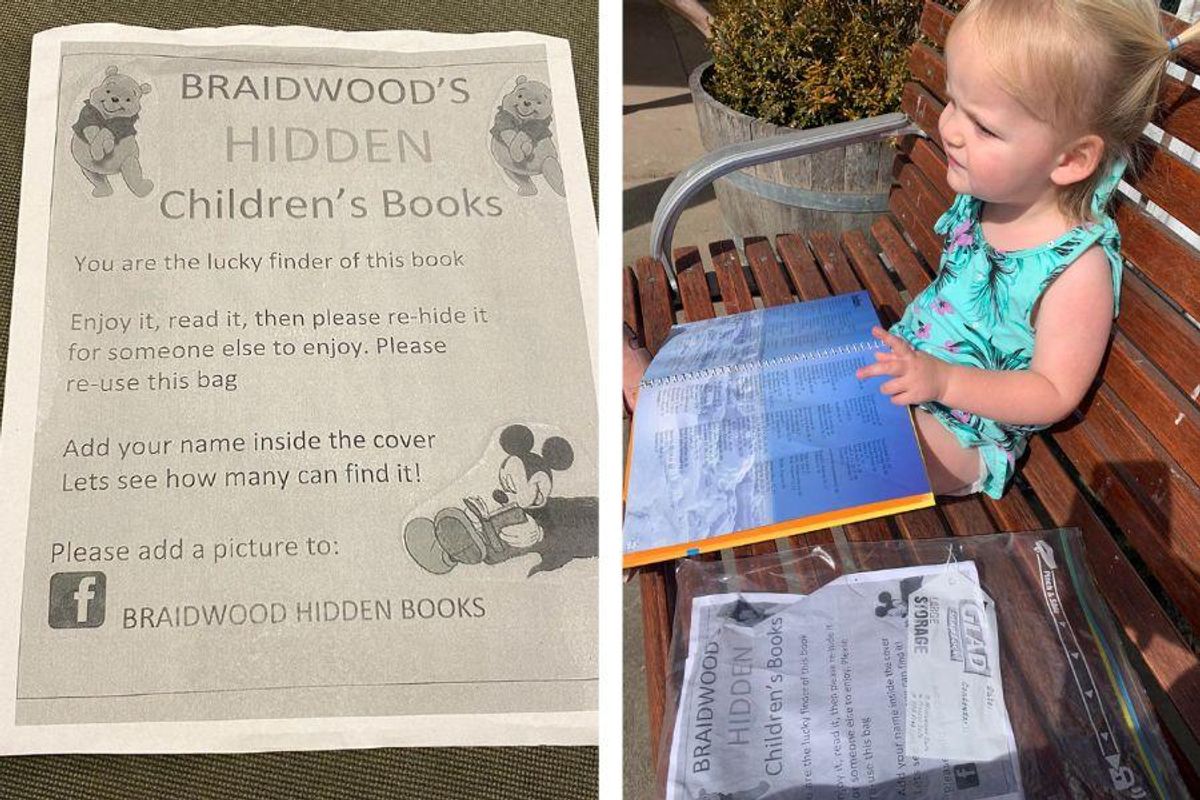 As wholesome and nourishing an activity as reading is, it has a hard time competing against screens for a child's attention. However, some communities are bringing new life to reading by encouraging kids to embark on an interactive, never-ending literary treasure hunt.
In Braidwood, a small town in New South Wales, Australia, kid-friendly titles like "Goosebumps" and "Diary of a Wimpy Kid" are sealed in plastic bags then hidden around town, ready to be found in unsuspected places like shop windows, trees and nearby parks.
Inside the bag, in addition to the book, is a piece of paper that reads:
"You are the lucky finder of this book. Read it, enjoy it, and then hide it again for someone else to enjoy. Please reuse this bag. Add your name inside the cover and let's see how many can find it!"
---
After reading, kids write their name in the book, then re-hide it or give it to a friend, adding an additional layer of fun involvement.
The whimsical idea was brought to Braidwood by a mom named Samantha Dixon, who had seen other communities with thriving hidden book projects online and noticed how positively kids responded to a previous trend of finding colorfully painted rocks scattered throughout the neighborhood. She saw a book hunt as a fun and creative way to keep kids from relying too much on technology.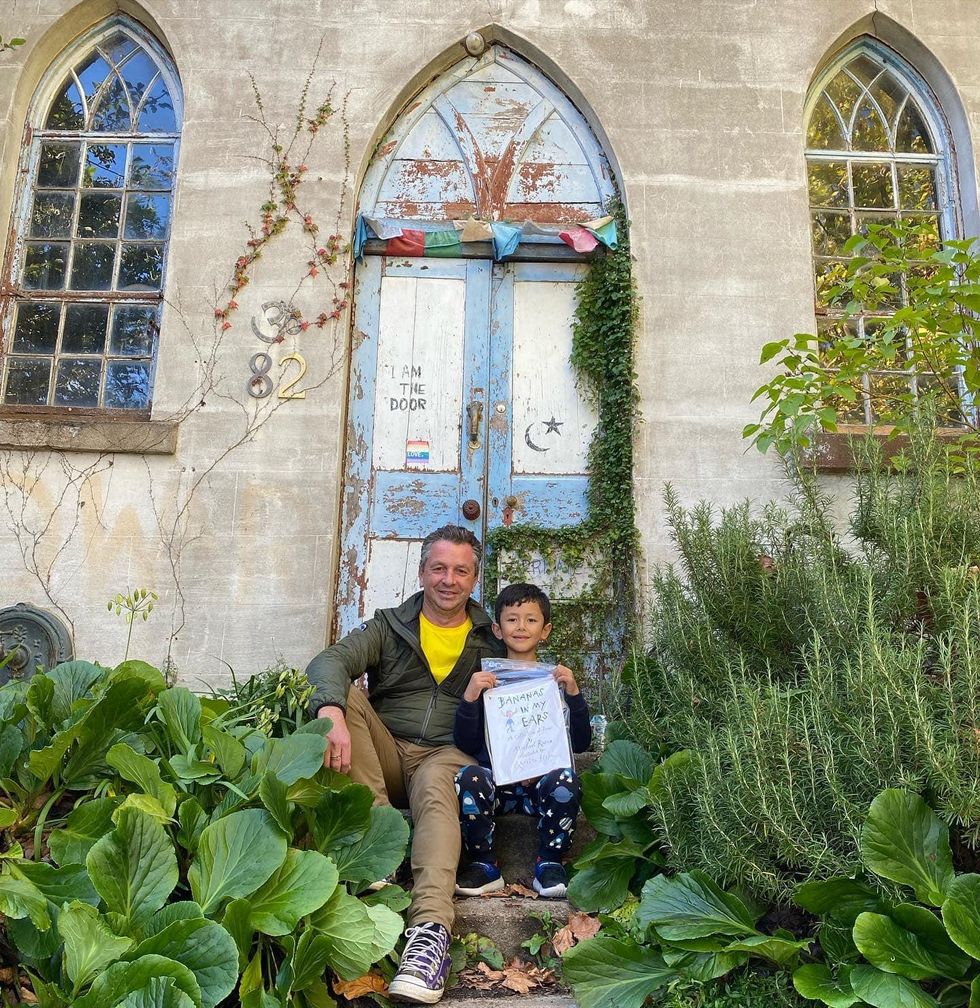 "I enjoy the fact these books are being read and are not just being left on the shelves and that kids are outside finding them not on screens," Dixon told ABC News Australia. "It's lovely to watch the little kids' faces when they find the books. It's a bit magical."
Indeed, the kids seem to love it—whether they're simply visiting town and happen upon a book, or have found several. The community has a very active Facebook community filled with children sharing their finds.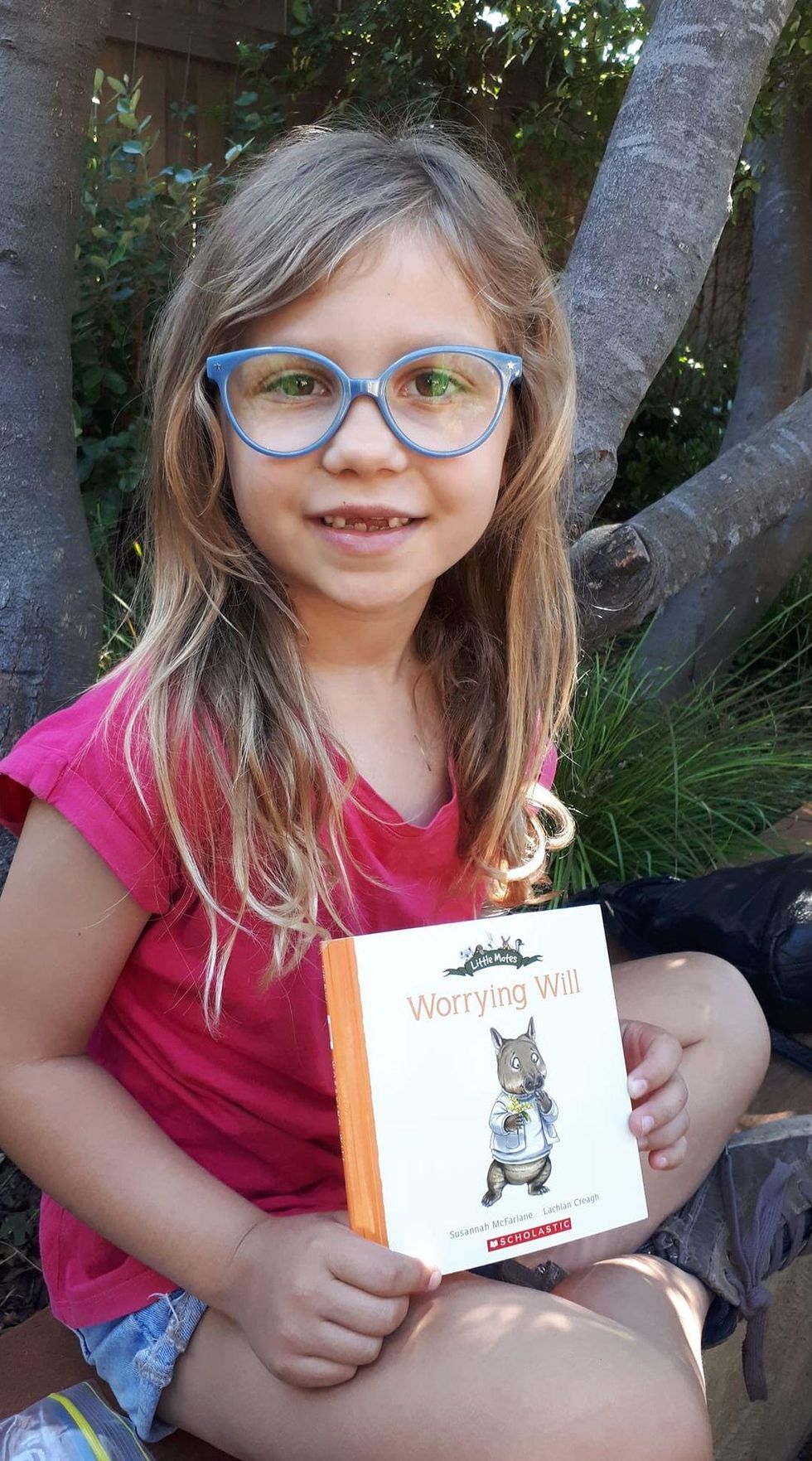 Growing up as a techless bookworm, escaping into good books are some of my fondest childhood memories—and I know I'm not the only one. It's crazy to think that future generations might miss out on that butterflies-in-the-stomach type of excitement that happens when you pick up a new book, or the pure joy of turning pages and allowing words to transport you to imaginary places.
And while there is nothing inherently wrong with reading a book from a digital device like an iPad or Kindle, especially for adults, there is something to be said for how it affects a child's development as they are learning to read.
Print often encourages more slow reading, rather than fast scrolling for the sake of social entertainment, which comes with screens. And print definitely doesn't have incessant pop-ups, making it easier to slowly absorb material without distraction. As Naomi Baron wrote in her book "How We Read Now: Strategic Choices for Print, Screen and Audio," excerpted in The New York Times, "There are two components, the physical medium and the mind-set we bring to reading on that medium — and everything else sort of follows from that."
It might be hard to break away from the convenience and instant gratification of technology, but hidden book hunts remind kids what's so fun about reading in the first place. And fun is usually a great place to start with most things.