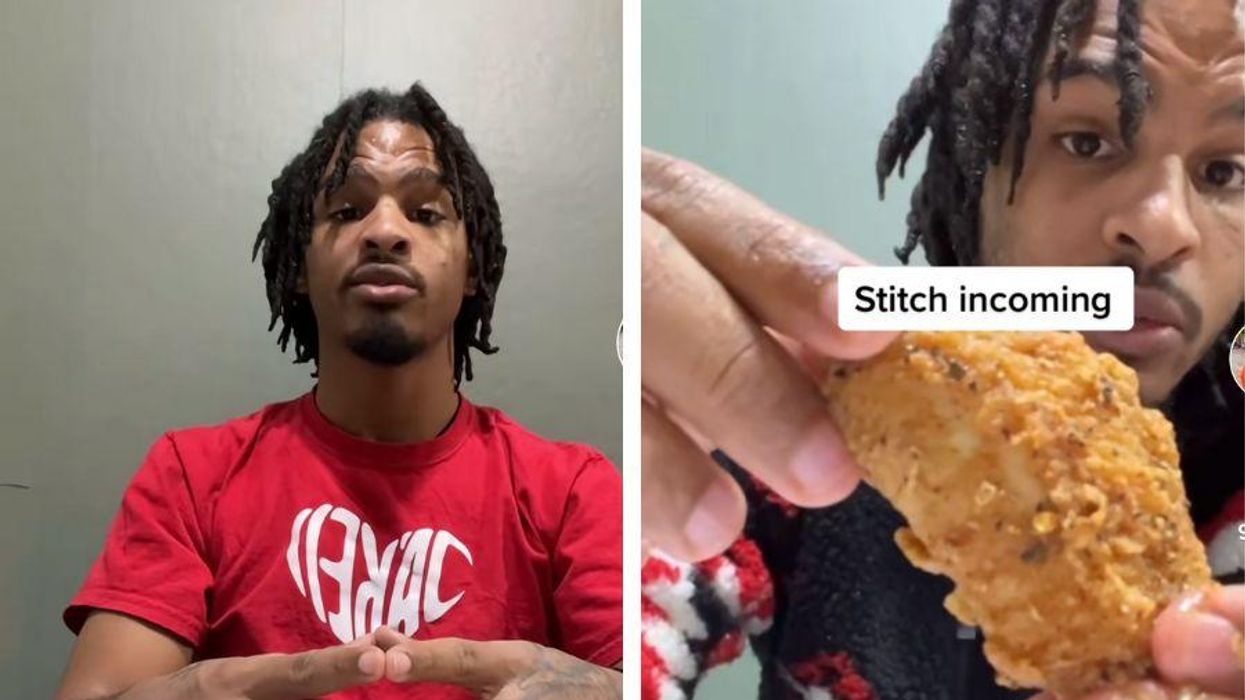 Social media is a powerful tool that can be used for good or bad. TikTok user Keith Lee chooses to use his platform for good by helping others, and boy does it work well for those who seem to need it most. Lee is a self-proclaimed food critic who has amassed more than 8 million followers and nearly 300 million likes on TikTok with his food reviews.
His no-nonsense deadpan take on foods and his extremely strict rating scale is what makes his reviews so trustworthy to his large following. Lee doesn't announce himself as an influencer or food critic when he goes to different restaurants, he simply orders his food to go and tries it while sitting in his daughter's PAW Patrol folding chair.
But his followers know, once his eyes roll back in his head after taking a bite, the food is getting a high rating and they all need to try it. The process never fails. Lee gives a good review; business sells out. And the father of two isn't looking to profit from small businesses when he reviews their items. In fact, Lee wants all the focus to be on the business that was struggling before he reviewed their food.
---
Recently, Lee heard about a pizza place in Las Vegas, Nevada, where he lives. One of the employees called and asked if he would try the food because the business wasn't doing well, though the food was delicious. Let's just say, the wings got his seal of approval. Lee's eyes rolled so far back in his head, it looked like he might just take a nap.
@keith_lee125

Frankensons Pizzeria Taste test 💕 would you try it ? 💕 #foodcritic
The restaurant in question is Frankensons Pizzeria and since Lee's review, Frankensons has had lines down the street. That's not an exaggeration. It was an overnight turnaround for the owner, Frank Steele, whose restaurant went from not making enough money to pay the rent on their space, to having people willing to wait in line for more than two hours.
Steele told KTNV, "It has been a struggle. I was lucky if I did $400 a day." While the owner admits that he had no idea who Lee was or his level of influence, he soon found out. "Our phone never stopped ringing. I've sold more lemon pepper wings in the last two days than I have in the past four months. I made more garlic knots yesterday and the day before than I've ever made," Steele explained to KTNV.
@keith_lee125

3 day life update 💕 Thank you. God Is Amazing, God Bless You 🙏🏽 💕 #foodcritic
It wasn't just local people coming by either. Steele revealed to the news station, people were coming from as far away as Utah, Iowa and California. But Frankensons isn't the first place Lee's influence has put on the map. His reviews have even sold out larger chains of certain items and while he does enjoy his job of reviewing food for all restaurants, larger chains are held to a different standard for Lee.
The food critic makes it clear that his goal is to help small businesses thrive while earning his livelihood through the larger companies that can afford to pay him for deals. Recently, Lee's review of a Chipotle steak quesadilla went viral and increased the company's business across the country. This led to a partnership with Chipotle for Lee and the made-up item will be added to the menu in March 2023.
Watching how much Lee puts into his mission to help struggling businesses while continuing to do what he loves is inspiring. Hopefully, more deals come his way so small restaurant businesses continue to have their own superhero when they least expect it.