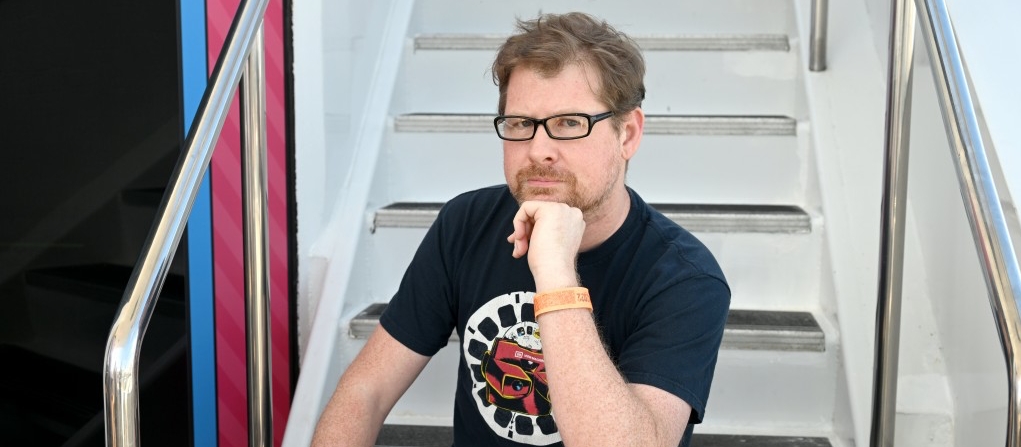 Rick and Morty co-creator and star Justin Roiland appeared on Thursday in an Orange County court for a hearing related to two felony charges, which are based upon an alleged January 2020 incident. Roiland has pleaded not guilty to both charges, including domestic battery and false imprisonment, and he awaits a separate pre-trial hearing with further trial details pending.
As Variety reports, a Jane Doe, who wishes to remain anonymous, had been dating Roiland at the time of the alleged incident, and NBC News follows up with word that this case has already passed through at least a dozen hearings with Roiland continuing (since October 2020) to plead not guilty. In particular, the false imprisonment charge carries "menace, violence, fraud and/or deceit" language with most of the case's court records maintaining a sealed status, but NBC News brings the available details:
[T]he available public documents seen by NBC News say Roiland was charged in May 2020. Roiland was arrested and released on a $50,000 bond in August 2020 and arraigned in October 2020.

A protective order filed in October 2020 and documented in the court minutes said Roiland is not to harass, threaten or surveil the person named in the protective order, who is not known to NBC News. Roiland cannot go within 100 feet of the person, according to the order, which also ordered Roiland to turn in any firearms he owned or possessed. The order lasts until October 2023.
As NBC News notes, representatives for Warner Bros. Discovery (owner of Cartoon Network and Adult Swim, which ordered up 70 more episodes of Rick and Morty back in 2018) has "declined to comment" on the charges against Roiland. He's been ordered back to court on April 27 for the next pre-trial hearing.