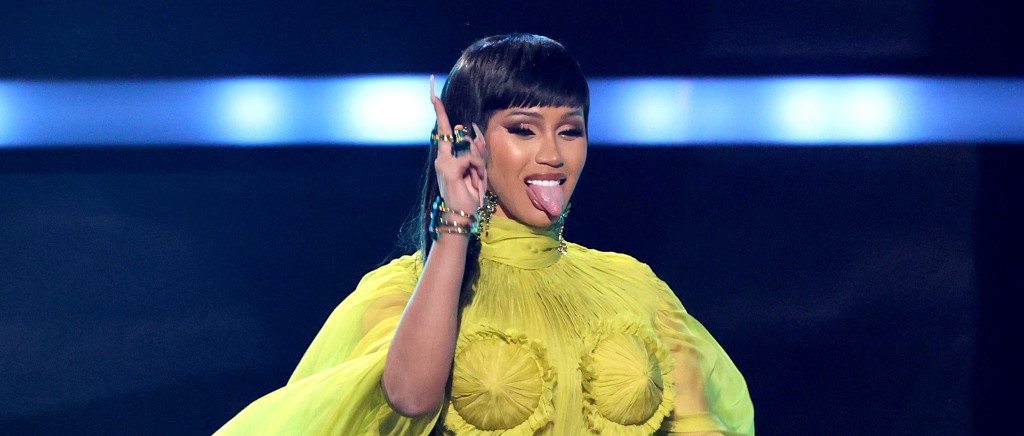 As recognizable as Cardi B's hits are, she's almost just as well-known for her signature looks — especially her extra-long nails, which she often flaunts online in both pro photoshoots and selfies. Her latest bejeweled look, which she posted on Instagram on Monday (January 16), got plenty of attention from fans but also raised some questions — and Cardi answered one in her typical bold way.
When a fan questioned whether the length of her claws interferes with her "intimate" activities, Cardi hinted at her preferred workaround (and probably gave a sneaky protip to all the ladies out there looking to emulate her lewks). "How does she finger herself with them?" read the fan's query. "I don't," Cardi replied. "I rub it." Whatever floats your boat, I guess. Fans couldn't contain their flustered responses, which ranged from impish agreement to thirsty curiosity. We're ignoring the salty dudes, though.
I don't…I rub it https://t.co/QypFeDlFbC

— Cardi B (@iamcardib) January 17, 2023
she a little DJ like me https://t.co/842K4RjmEO

— Valentina (@__xxValelapenax) January 17, 2023
Cardi's unfiltered approach to sharing her thoughts always results in hilarious responses from fans. As recently as two weeks ago, Cardi turned a teasing moment with Lizzo into an opportunity to tell the "Good As Hell" singer she "tastes like tamarindo." She also recently explained why she rapped about "fighting over d*ck" on GloRilla's "Tomorrow 2," saying, "If a b*tch goes through your purse and she steals some of your money, you not gonna fight that b*tch?"
Cardi B is a Warner Music artist. Uproxx is an independent subsidiary of Warner Music Group.