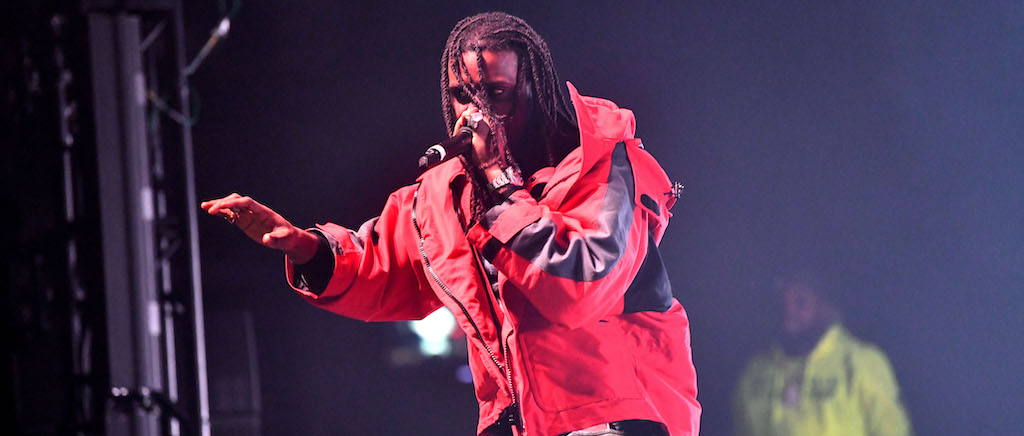 Yes, they love Sosa, but Chief Keef fans were starting to grow impatient with the rapper. After his long-awaited mixtape, Almighty So 2, was delayed back in December, the drill music pioneer shifted gears to not leave his fans empty-handed before ending the year. Teaming up with the streaming giant Spotify, Keef there a ten-year anniversary show for his debut album Once Upon A Time In 2012 featuring the hit song, "I Don't Like" featuring Lil Reese.
Now, Sophie Kautz, head of A&R and marketing on Keef's record label 43B, revealed that the completely self-produced mixtape would be released soon. Although Kautz did not say when the project would be dropping, and a formal statement hasn't been released by the rapper, on Apple Music, the expected delivery date is listed as April 14.
Again according to Apple Music's tracklist, the new project will feature previously released singles "Tony Montana Flow" and "Racks Stuffed Inna Couch," as well as 15 other songs. But for now, the rapper is focusing his attention on his artist Gnar's album 4uck3veryBody, posting the cover of the project on his Instagram profile.
Gnar quickly jumped into the comment section to ensure fans with a message: "AS2 next. Then 43B in 2023."