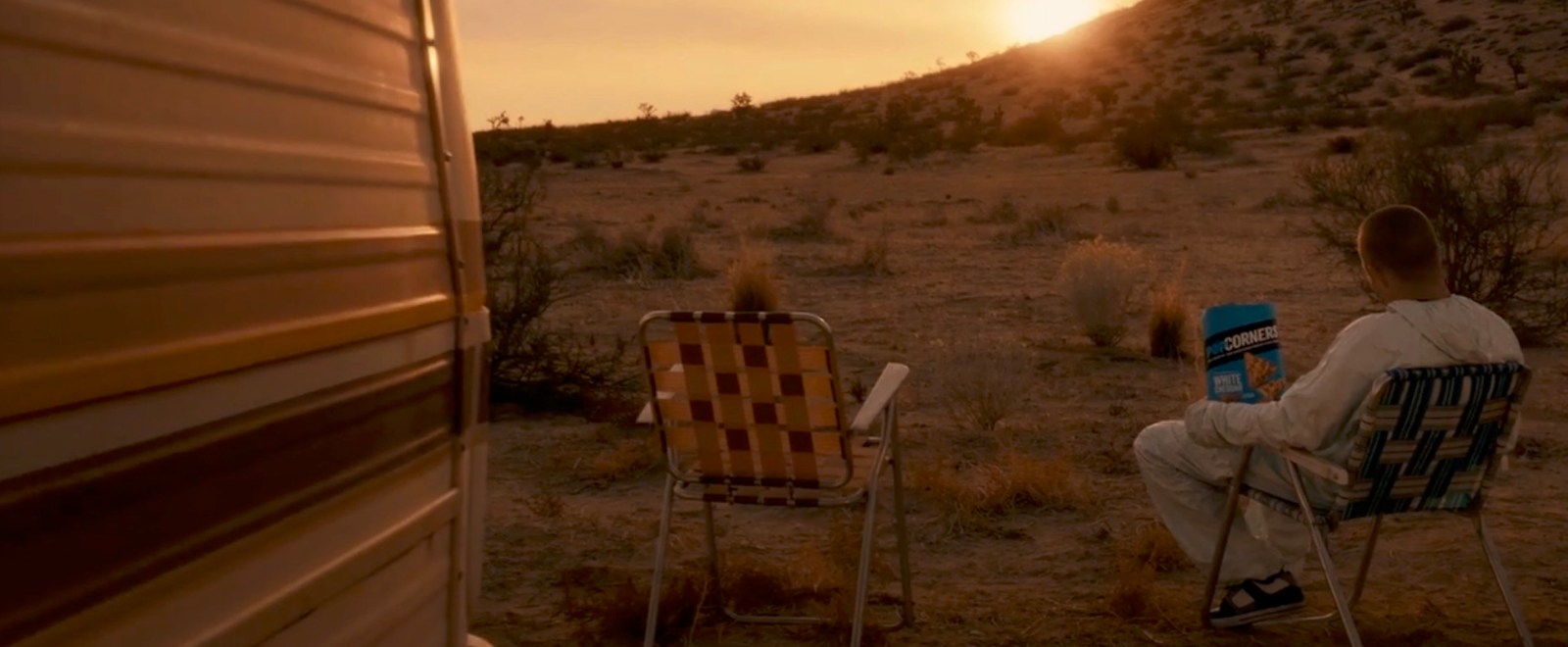 I am the one who… pops?!? Since Breaking Bad went off the air, Bryan Cranston and Aaron Paul have reunited multiple times: for their Dos Hombres liquor; for a statue ceremony in Albuquerque; for Better Call Saul; and now, for a Super Bowl commercial.
The pair will reprise their roles as Walter White and Jesse Pinkman in an ad for PopCorners that will debut during Super Bowl LVII on February 12. In a clip (which you can watch here), Paul's Pinkman is seen eating from a bag of PopCorners in the New Mexico desert when he receives a phone call. "Yo. What's up?" he asks, as the camera pulls out to reveal a vacant chair and the Krystal Ship. If the commercial tagline isn't "PopCorners: they're as addictive as meth," someone really beefed it.
In other Breaking Bad news, Rian Johnson, who directed the show's best episode (and the only episode with a 10.0 rating on IMDb), revealed that he was asked back for Better Call Saul. "Yeah. I was too busy," the Glass Onion: A Knives Out Mystery director told Rolling Stone. "I think at some point, Melissa Bernstein got in touch about it, and I would have loved to. But the reality is, it gets harder and harder to block out the time."
Johnson could have done the PopCorners ad, too, but he's holding out for Dunkin.
(Via EW)