As a professional in the spirits industry, I can assure you that there are some expensive whiskeys out there that are worth dropping a little extra scratch on. Part of that is just the reality of the marketplace in 2023 — where the final "price" of a bottle could mean a few different things. All premium whiskeys are released with MSRPs (manufacturer's suggested retail price), but the rarity of the release and/or the hype around the juice in the bottles or the brand itself often means that bottles go for well above their original MSRPs.
Most people have adjusted to the fact that we live in an era where premium whiskey sells for inflated prices. Which eventually leads any well-meaning neophyte (including my editor) to ask: "Okay, but which expensive whiskeys are actually worth paying so much more for — especially in a marketplace where you can easily get really good whiskey for $30 to $50?" Today, I'm going to answer that by listing 20 bourbon and rye whiskeys on the U.S. market that I would personally pay extra for to have on my shelf (I'm saving international whiskies for another day).
The first and biggest rule I follow in premium whiskey purchases is that it has to taste really goddamn good. If it doesn't, then what is the point? Look, I buy bottles for investment, flipping, trading, and auctioning all the time. But even then, I'm buying bottles I'm sure taste good because — as with any investment — things could go south. I can't drink my house if the housing market tanks. If the whiskey market tanks, I can 100% crack open an expensive whiskey bottle and enjoy it with my friends and family.
So I win even when I lose. (Sort of.)
When it comes to the 20 bourbon and rye whiskeys below, they all taste great. That's why they're listed. But they all cost more than their MSRP on the open market. Generally speaking, you have to put in a lot of work and have a huge network to get these bottles at MSRP — which is what you really want to do if you're going to take whiskey investing seriously. But this isn't about investing and turning a profit. This is about ranking bottles of expensive whiskeys that are actually worth paying that little bit extra to have (and sure, maybe holding onto for a little while, too).
These are the bottles I'd pay a little extra for.
Also Read: The Top 5 UPROXX Bourbon Posts Of The Last Six Months
20. Michter's Limited Release US*1 Barrel Strength Kentucky Straight Rye Whiskey Barrel no. 22B325
ABV: 54.6%
MSRP: $99
Average Price: $249
The Whiskey:
This rare Michter's expression is pulled from single barrels that were just too good to batch or cut. Once the barrels hit the exact right flavor profile, each one is filtered with Michter's bespoke system and then bottled as-is at the strength it came out of the barrel.
Tasting Notes:
Nose: Dark cherry and butterscotch candies pop on the nose next to sour red wine mixed with mulled wine spices — lots of cinnamon, clove, and star anise — next to tart apple skins, apple bark, and a hint of singed marshmallow between lightly burnt Graham Crackers.
Palate: The palate leans into spices in a subtle way with a nutmeg/eggnog vibe next to rich vanilla ice cream and smoked cherries with a minor note of fresh pipe tobacco and singed cedar bark.
Finish: The end adds some dried red chili and sharp cinnamon to the tobacco with a pinch of freshly cracked black pepper and a supple sense of a fresh fruit bowl with a lot of red berries.
Why I'd Buy It:
Michter's is always a good place to start. The quality of the product is so high that you will not be disappointed if you have to crack open a bottle. While you can get this at MSRP if you're at the distillery in Louisville on the right day, you kind of have to get lucky to get it.
Otherwise, this is so good as a Manhattan base or bold sipper that spending $200 to have it around is worth it.
19. New Riff 100% Malted Rye Bottled In Bond Aged 6 Years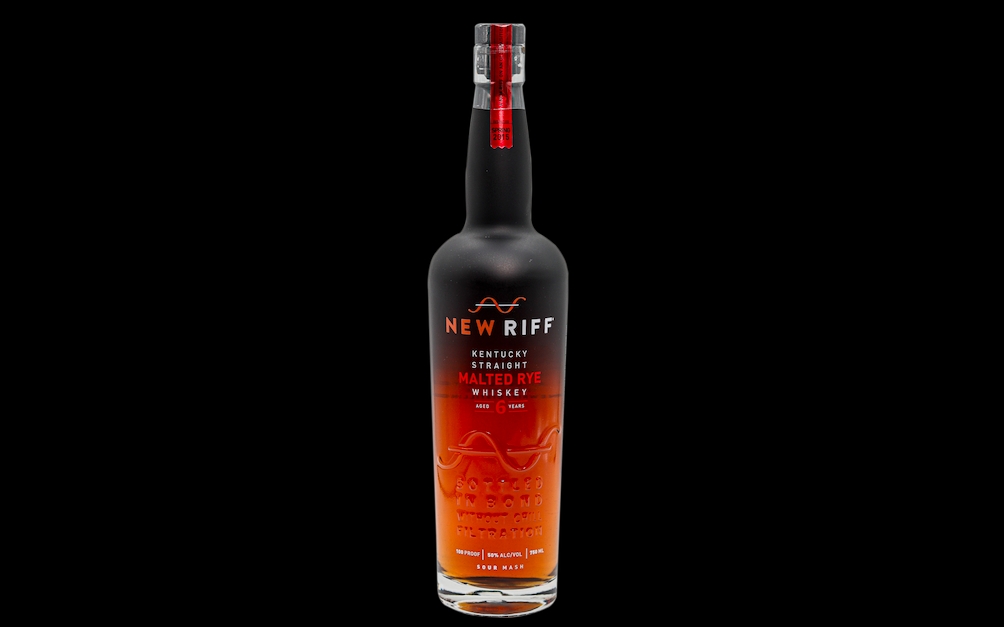 ABV: 50%
MSRP: $59
Average Price: $96
The Whiskey:
This whiskey from New Riff is a whiskey lover's dream pour. The mash is made from 100% malted rye (most rye that is used for whiskey is unmalted). That means more sugars are available in the grain as it goes through germination and then heating to stop that process, which helps create a lot of sugars. Anyway, the juice then rests for six years in new oak before the barrels are blended, proofed down, and bottled as-is.
Tasting Notes:
Nose: There's a hint of figs and dates on the nose that leads to a spiced Christmas cake covered in powdered sugar frosting with plenty of candied citruses, dried dark fruits, and roasted nuts next to vanilla pudding and dried pear skins.
Palate: The taste has a hint of orange saltwater taffy on the front that leads to a mix of clove, allspice, and sassafras as dark fruit leather and white peppercorns pop.
Finish: The end is lush and mellow with a hint of that pepper next to dark dried fruit layered into a tobacco leaf alongside cinnamon, nutmeg, vanilla, and dark orange oils.
Why I'd Buy It:
If you're in Northern Kentucky (or Cincinnati) and go to the distillery on the right day/week, you'll be able to get this at MSRP. For the rest of the people in America, you're going to have to pay a little extra. The main reason for that is that this is… drumroll... it's great-tasting whiskey.
Sure, it's one the rare side but it really just pops as a unique and delicious sipper.
18. Knob Creek 18
ABV: 50%
MSRP: $169
Average Price: $349
The Whiskey:
This limited-edition release celebrates the 30th Anniversary of Knob Creek, which started back in 1992 during the darkest days of bourbon. The juice is Beam's standard mash bill that's distilled at a slightly different temperature and treated with a little more care during aging by placing barrels in very specific locations throughout their vast warehouses. After 18 long years, the best of the best barrels are small batched, and just proofed before bottling.
Tasting Notes:
Nose: Dark molasses and pecan clusters with salted dark chocolate lead to brown butter, old figs, and salted caramel with a woody sense of cherry and apple bark next to cinnamon-laced cedar sticks with burnt orange.
Palate: The palate is full of lush vanilla notes next to singed cherry bark and apple-cider-soaked cinnamon sticks, star anise, salted black licorice, and dark chocolate-covered espresso beans with a hint of dried red chili spice turning up the heat on the mid-palate.
Finish: The end has a floral honey sweetness that balances everything toward orange blossoms and bruised peaches, cherry tobacco, and clove tobacco.
Why I'd Buy It:
This is the best Knob Creek there is. If you take Booker's releases out of the Beam Suntory equation, it might be the best Jim Beam product right now. Add in that it is one of the tastier bourbons of 2022, and you have a winning combination.
17. Bomberger's Declaration 2022 Edition
ABV: 54%
MSRP: $175
Average Price: $325
The Whiskey:
This whiskey heralds back to Michter's historical roots in the 19th century before the brand was even called "Michter's." The whiskey in the bottle is rendered from a very small batch of bourbons that were aged in Chinquapin oak which was air-dried for three years before charring and filling. The Kentucky bourbon was then bottled in an extremely small batch that only yielded 2005 bottles this year.
Tasting Notes:
Nose: Sweet mashed grains — thinks a bowl of Cream of Wheat — mix with sticky toffee pudding, old leather, old cellar beams, and sweet cinnamon with a hint of burnt orange and dark chocolate next to eggnog with a flake of salt.
Palate: The palate is super creamy with a crème brûlée feel that leads to soft winter spices, dry cedar, and orange chocolates with a hint of marzipan in the background.
Finish: The end has a creamed honey vibe next to figs and prunes with fresh chewing tobacco and salted dark chocolate.
Why I'd Buy It:
This is one of the "secret Michter's" — but folks are catching on and this is getting harder and harder to find at MSRP. Still, this is one of the whiskeys that truly lives up to the deliciousness factor with a unique profile.
Protip: Michter's has a wider distribution in the EU. You can find this at MSRP in places like Germany and Czechia (where I buy my bottles) and then bring them back in your checked luggage while adhering to all import laws on spirits.
16. 1792 Single Barrel Bourbon
ABV: 49.3%
MSRP: $39
Average Price: $104
The Whiskey:
This whiskey from Sazerac's other Kentucky distillery of note (they own both Buffalo Trace and Barton's 1792 distilleries) is a bit of a hidden gem. As with all Sazerac products, there's a lot of secrecy around what the actual mash bill is, aging times, and so forth. It is likely a high-rye mash that's aged over five years.
Tasting Notes:
Nose: Salted caramel and apple pies lead the nose with a nice dose of nuttiness, winter spices, and eggnog creaminess with a butter vanilla underbelly.
Palate: Bruised peaches with clove and nutmeg drive the palate toward woody orchard barks, rich toffee, and a sense of vanilla cake with cardamom icing.
Finish: The end is softly full of woody cedar bark, cream soda, and apple-cinnamon tobacco.
Why I'd Buy It:
This is the easiest win on the list. 1792 Single Barrel is delicious whiskey at a good price. But if you're not in Kentucky at a liquor store at the right time, you're not getting this at MSRP. This is so tasty that I wouldn't really care about paying twice that amount for it to have a bottle on the bar. It's a single-barrel expression of really good whiskey — that's always worth a little extra consideration.
15. Weller 12
ABV: 45%
MSRP: $40
Average Price: $649
The Whiskey:
This Buffalo Trace whiskey rests in the warehouse for 12 long years, in the same barrels and warehouses as Pappy van Winkle whiskeys. The difference between this and Pappy 12 — good ol' "Lot B" — is pretty simple actually. If the barrel doesn't hit the exact flavor profile needed for a Pappy, it's sent to the blending house to become a Weller (as long as it hits Weller's flavor profile, of course). So yes, this could have been a Pappy 12 had the flavor profile been slightly different in the barrel.
Tasting Notes:
Nose: The nose hits softly with bruised peaches and old pears next to fresh wool sweaters, vanilla pancake batter, and moist marzipan next to orange oils, worn-out wicker deck furniture, and old Buffalo Trace leather with a faint hint of dried roses.
Palate: The palate kicks around cherry bark and apple-cider-soaked cinnamon sticks with spiced cranberry sauce over buttermilk biscuits and gingerbread.
Finish: The end leans into the sharp brown spices with a mild sense of vanilla cake with apple cider and cinnamon frosting, a touch of burnt orange, and more of that moist marzipan covered in salted dark chocolate.
Why I'd Buy It:
All the Pappy comparisons aside, this is really good whiskey at a lower proof (making it more drinkable for most people). It's also one of those bottles that you break out for celebrations, so paying extra doesn't feel that out of the ordinary. Finally, it makes a really good gift bottle since "Weller" has excellent name recognition.
14. Booker's 2022-03 "Kentucky Tea Batch"
ABV: 63.25%
MSRP: $89
Average Price: $199
The Whiskey:
The latest Booker's is a nod to "Kentucky Tea" which isn't tea at all. It's when you add a little whiskey to a glass of water and then that looks like tea. The juice in this case is a blend of bourbon barrels from seven locations across six different warehouses. The final product was bottled without any fussing at cask strength.
Tasting Notes:
Nose: There's a clear sense of sour cherry and vanilla cookies on the nose with a supporting cast of dark tobacco packed into old cedar boxes with a rough and worn leatheriness tying everything together.
Palate: The palate opens with a vanilla white cake frosted with cherry and chocolate — a bit like a Black Forest cake — that leads to orange oils, clove, and old pine boards with a touch of sap.
Finish: The end has a fruitiness that leans towards a spicy star fruit with a fresh vibe next to light pear tobacco with a pine humidor edge.
Why I'd Buy It:
Booker's is always worth picking up. The aftermarket value doesn't go insanely high (maybe an extra $100 per bottle — $200 or $300 for the really good ones). Plus, you're always going to find something unique and delicious depending on which release you come across.
13. William Larue Weller Bourbon BTAC 2022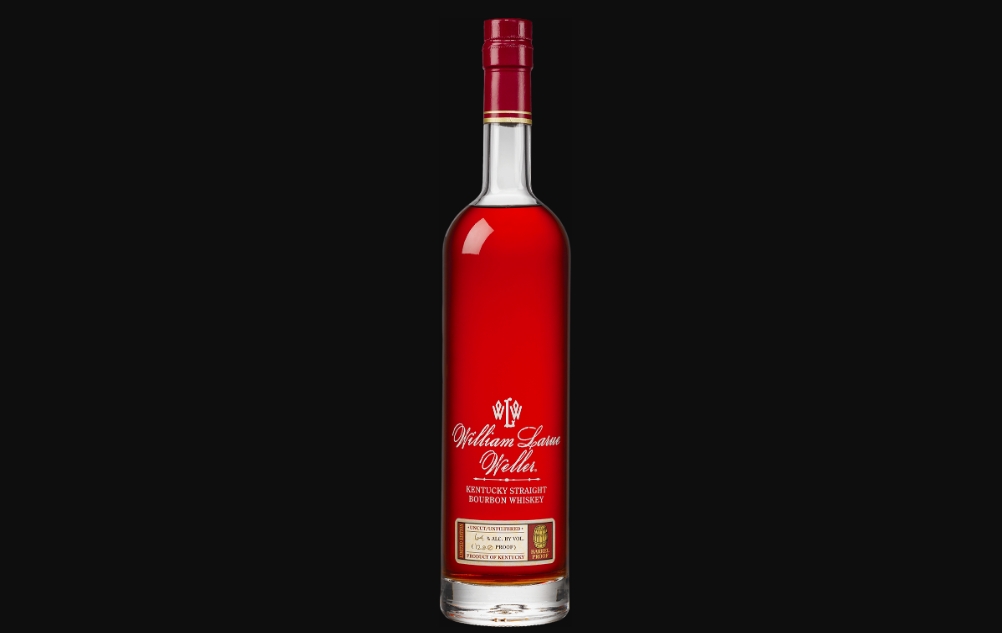 ABV: 62.35%
MSRP: $99
Average Price: $2,486
The Whiskey:
Distilled back in the spring of 2010, this whiskey was made with a mix of Kentucky corn and wheat, and barley from North Dakota with that Kentucky limestone water. The distillate was filled into new white oak from Independent Stave from Missouri with a #4 char level (55 seconds) and stored in warehouses C, K, and N on floors 2, 3, and 4 for 12 long years. During that time, 64% of the whiskey was lost to hungry angels. Those barrels were then batched and this whiskey was bottled as-is.
Tasting Notes:
Nose: The nose on this one is surprisingly sweet with a big slice of coconut cream pie (with a lard crust) next to your grandma's butterscotch candies straight from an old leather handbag that's held menthol cigarettes for decades and maybe some old Mon Cheri bonbons.
Palate: The palate opens with a lush eggnog full of nutmeg, allspice, and vanilla that leads to a white pound cake with a hint of poppy seed next to old leather tobacco pouches with a hot cinnamon spiciness on the mid-palate with light cedar woodiness.
Finish: The end layers that white cake into the tobacco while packing it all into an old leather handbag with whispers of mint chocolate chip, Halloween-sized Mounds bars, and old lawn furniture that's been left out too many seasons.
Why I'd Buy It:
The Buffalo Trace Antique Collection bottles are the mountaintop for a lot of whiskey drinkers out there. If you buy just one at a premium, I'd argue make the Weller. It's consistently great year after year.
12. Russell's Reserve 13
ABV: 55%
MSRP: $100
Average Price: $520
The Whiskey:
Eddie Russell made this whiskey to celebrate his 40th year of distilling whiskey with his dad, Jimmy Russell. The juice is a collection of a minimum of 13-year-old barrels that Eddie Russell hand-picked. Those barrels were married and then bottled as-is with no proofing or filtration.
Tasting Notes:
Nose: Sweet and dried fruits invite you on the nose as a touch of fresh, creamy, and dark Black Forest cake mingles with mild holiday spices, dried almonds, and a sense of rich pipe tobacco just kissed with sultanas.
Palate: That dark chocolate and cherry fruit drive the palate as a hint of charred cedar lead towards vanilla tobacco with more of that dark chocolate and a small touch of honey, orange blossom, and a whisper of dried chili flake.
Finish: That honey leads back to the warmth and spice with a thin line of cherry bark smoke lurking on the very backend with more bitter chocolate, buttery vanilla, and dark cherry all combining into chewy tobacco packed into an old pine box and wrapped up with worn leather thread.
Why I'd Buy It:
This whiskey blew up in 2021 when it first hit shelves. When it was released in 2022, it was even more beloved. Why? It tastes amazing. It's worth tracking these down just to try how great Wild Turkey can be.
11. Wild Turkey Master's Keep Bottled In Bond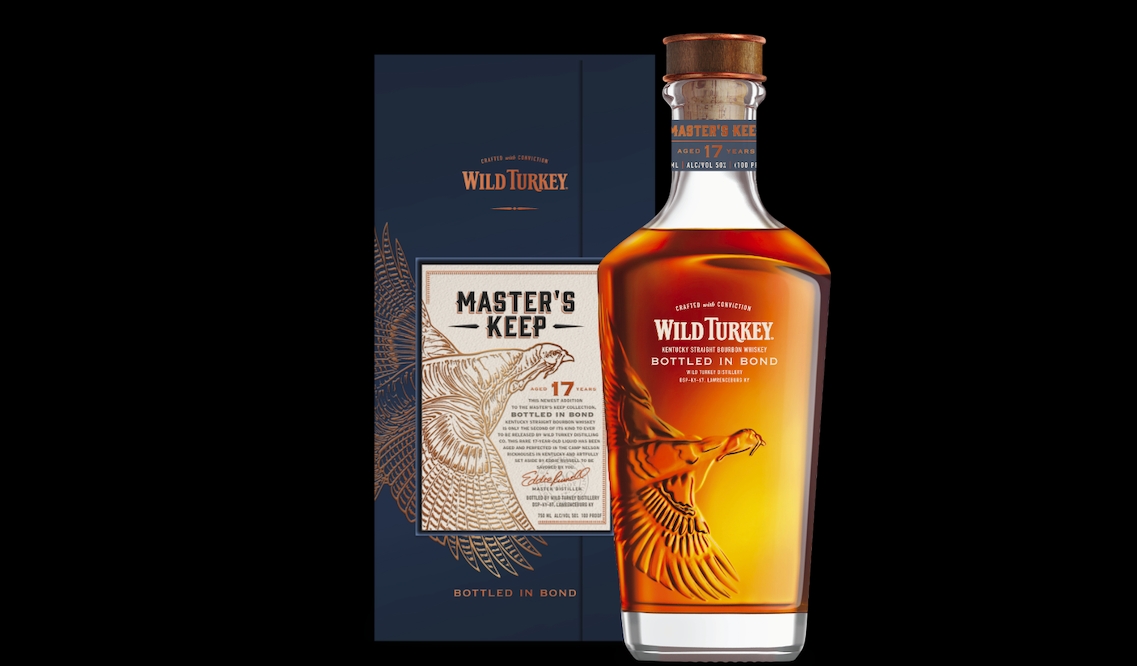 ABV: 50%
MSRP: $175
Average Price: $899
The Whiskey:
This is the same whiskey as Master's Keep 17-Year. In this case, after vatting of a minimum of 17-year-old barrels, the whiskey was only proofed down to 50% or 100-proof for bottling as per bottled in bond laws. The resulting whiskey is then bottled as-is.
Tasting Notes:
Nose: There's a bold nose of spicy Christmas cakes spiked with orange oils, candied cherries, and dried apples next to vanilla pods and worn saddle leather that leads to this subtle hint of fresh cinnamon rolls with a cream cheese frosting cut with lemon and vanilla.
Palate: The palate is the epitome of smoothness with a subtle warmth derived from woody winter spices — star anise, clove, nutmeg, cinnamon — that then branches toward this whisper of burnt sugars and fats from an old brisket smoker with a hint of salted red taffy and singed marshmallow next to vanilla pound cake with a hint of poppy seeds.
Finish: The end has a sweet cinnamon candy flourish before smoldering wild sage and old boots arrive with a dark chocolate espresso cherry tobacco layers into an old cedar box with a hint of black dirt lurking in the distant background.
Why I'd Buy It:
Again, Wild Turkey can be amazing. This bottle proves it. The whiskey is so good in this bottle that it feels like the MSRP should be closer to $499 (unlike some bottles that have that MSRP and don't live up to it).
10. Garrison Bros. Cowboy Bourbon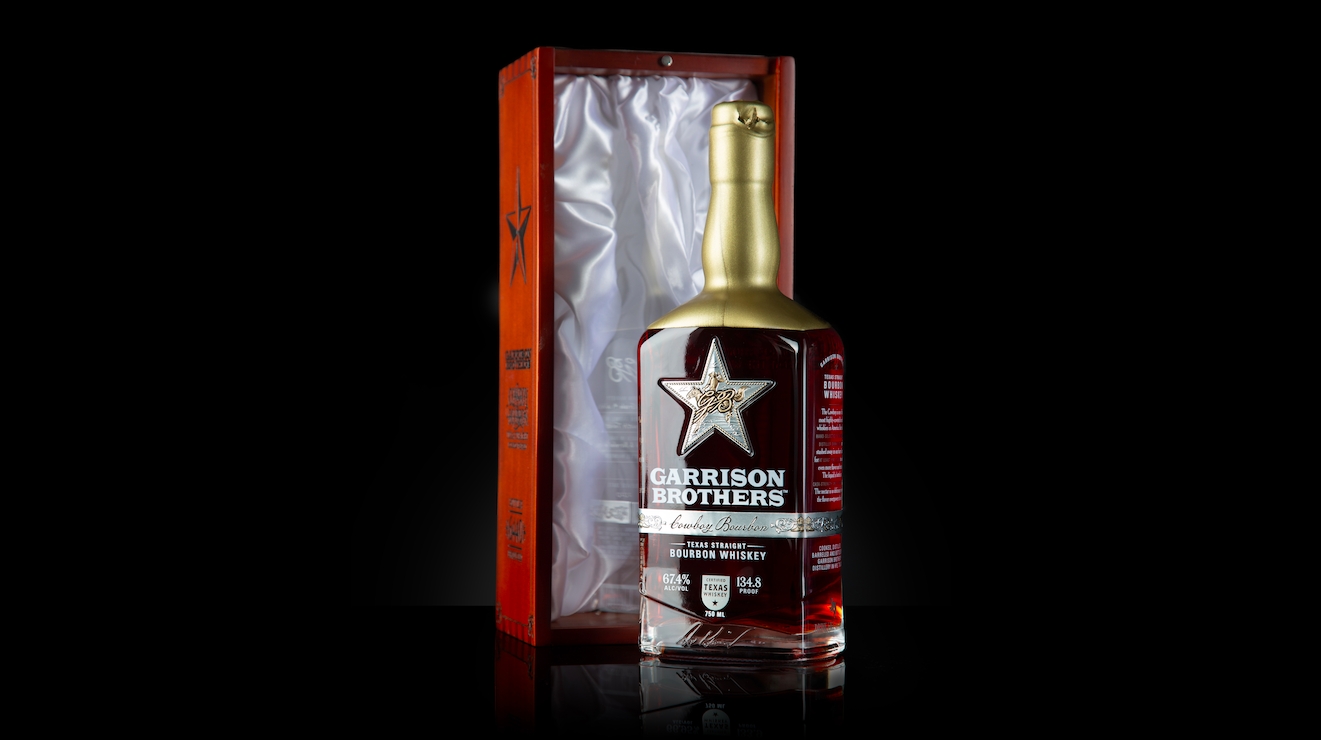 ABV: 67.4%
MSRP: $249
Average Price: $460
The Whiskey:
Cowboy Bourbon is Garrison Brother's signature bottle of whiskey. This year's release was made from 118 hand-selected 25-gallon barrels, aged between eight and nine years. Master Distiller Donnis Todd went through all of their small-format barrels over the course of the year to find a dozen or so that he thought met the high standards of Cowboy Bourbon without filtering or cutting with water. That makes this a very as-is representation of what makes Garrison Bros. special.
Tasting Notes:
Nose: The nose opens with a rush of sharp cinnamon bark wrapped up with old saddle leather, freshly fried apple fritters, walnuts, old cedar bark braids twisted up with dried wild sage, and a hint of dried yellow mustard flowers with an underlying sense of maple syrup over pecan waffles.
Palate: The palate leans into the spice with a hint of allspice and ginger next to apple pie filling with walnuts, brandy-soaked raisins, and plenty of brown sugar next, next to spiced Christmas cake dipped in dark chocolate sauce.
Finish: The end takes its time and meanders through salted caramel, stewed plums with star anise and sharp cinnamon, a hint of vanilla Dr. Pepper, and a mild sense of chocolate-cinnamon-spiced chewing tobacco buzziness with a warming Texas hug that's part Hot Tamales and part chili-spiced green tea.
Why I'd Buy It:
I'd fly to Texas and stand in line to buy this whiskey on its drop day. But that'd cost far more than just paying a premium for it on the aftermarket. Again, the unique and crafty Texas juice in this whiskey is worth the price of entry. It's phenomenal and so unique.
9. Cascade Moon 13-Year-Old Rye Whisky
ABV: 50%
MSRP: $250
Average Price: $556
The Whiskey:
This whiskey dropped at the very end of December 2021. The whiskey in the barrel is rye whiskey that spent 13 years chilling in the cool Cascade Hollow warehouses in Tennessee. The barrels were then hand-selected by Cascade Hollow's general manager and distiller Nicole Austin for their perfection. They were then proofed down only just to 100 proof and bottled as-is.
Tasting Notes:
Nose: The nose is incredibly fresh with bursts of green apples, freshly cut sweet grass, citrus oils, roses, and fresh cinnamon sticks.
Palate: The palate leans into the green apple with a tart edge as the spices kick up a wintry vibe before a savory note arrives with a hint of dill, anise, and maybe some rosemary. On the mid-palate, the citrus comes back with a bright orange and grapefruit touch that turns into wet black peppercorns, white moss, and an echo of dried green tea leaves.
Finish: The finish lets that green tea vibe settles into the earthiness and savory herbs as the sip slowly fades out, leaving you with a whisper of dried wicker deck furniture.
Why I'd Buy It:
This is a rarity that lives up to the hype. This whisky is just delicious and really feels like something special.
8. Parker's Heritage 16th Edition Double Barreled Blend 13 & 15-Year-Old
ABV: 66.1%
MSRP: $175
Average Price: $1,899
The Whiskey:
This year's Parker's Heritage starts off with Heaven Hill's classic bourbon mash bill of 78% corn, 10% rye, and 12% malted barley. From there, it's all about where and how that whiskey aged. The lion's share, 67% of the blend, comes from a 13-year-old double-barreled bourbon from the 5th-7th floors of Rickhouse Q. 33% of the blend comes from a 15-year-old bourbon that was aged on the 2nd and 5th floors of Rickhouse II. Those barrels were batched and then bottled 100% as-is without any filtering or proofing.
Tasting Notes:
Nose: Salted toffee rolled in almonds and dark chocolate is packed into an old oak stave chocolate box and wrapped with old leather and caramel tobacco with a fleeting sense of dried ancho chilis and sour cherry juice next to singed hickory.
Palate: The palate has a deep woody winter spiciness — cinnamon bark, whole nutmeg, star anise, allspice berries — next to sweet oak and dry sweetgrass with a mild sense of cherry cream soda and salted black licorice over woody tobacco.
Finish: The end leans towards sweet and salted dark chocolate with a rummy plum pudding full of dark spice and dried fruits with a fleeting sense of that dried chili on the very back end with some very old oak and leather.
Why I'd Buy It:
This is where collectability starts to sneak in. I get these to have open and share with my hardcore whiskey crew because it tastes wonderful. But I know a lot of people who squirrel these away in vaults too.
7. Rabbit Hole Raceking Cask Strength Double Chocolate Malt Bourbon
ABV: 54.9%
MSRP: $395
Average Price: $1,599
The Whiskey:
This rare release from Rabbit Hole is a five-grain bourbon that's made with some unique grains. The standouts are chocolate malted wheat from Germany (4%) and chocolate malted barley (3%) from the U.K. combined with 70% corn, 13% rye, and 10% malted rye. That juice rests in Kentucky until it's just right for batching and bottling completely as-is in only 1,365 bottles.
Tasting Notes:
Nose: The nose is brimming with dark chocolate cut with hazelnut, chili pepper, and orange with a molasses sweetness over cinnamon toast with a hint of sharp spearmint and maple.
Palate: The palate has a sense of that hazelnut tied to cinnamon bark and black cherry tobacco with a sense of firewood bark resting in rich black dirt next to dry dark chocolate just flaked with salt.
Finish: The end has a sense of old boot leather and cedar chocolate boxes just emptied and refilled with spiced cherry tobacco and eggnog-infused espresso beans.
Why I'd Buy It:
If you can get this as MSRP, get two — one to save and one to drink. Honestly, that's true of every bottle on this list. Still, this is the best Rabbit Hole has to offer in my opinion. It's that good.
6. Michter's Single Barrel 10-Year-Old Kentucky Straight Rye Whiskey
ABV: 46.4%
MSRP: $170
Average Price: $400
The Whiskey:
This year's only Michter's 10-Year release is an instant classic. The whiskey is made from a corn-rich rye whiskey mash bill with a good dose of barley in there. The absolute best barrels are chosen — with some up to 15 years old — for this release. Then each of those barrels is individually bottled as-is with a hint of proofing water.
Tasting Notes:
Nose: Rich and lush toffee combine with soft marzipan on the nose as a dash of freshly cracked black pepper lead to cinnamon-laced apple cider and cherry-soaked cedar bark.
Palate: The palate is part Red Hot and part zesty orange marmalade with creamy vanilla pudding, sweet and spicy dried chili peppers with a hint of smoke and woodiness, and this fleeting whisper of celery salt.
Finish: The end dries out the almond with a vanilla cream tobacco, soft and sweet cedar, and dark chocolate orange vibe all balanced to damn near perfection.
Why I'd Buy It:
This is delicious rye. It makes the best Manhattan. And it's worth paying that little extra to actually have.
5. Barrell Craft Spirits Gold Label Bourbon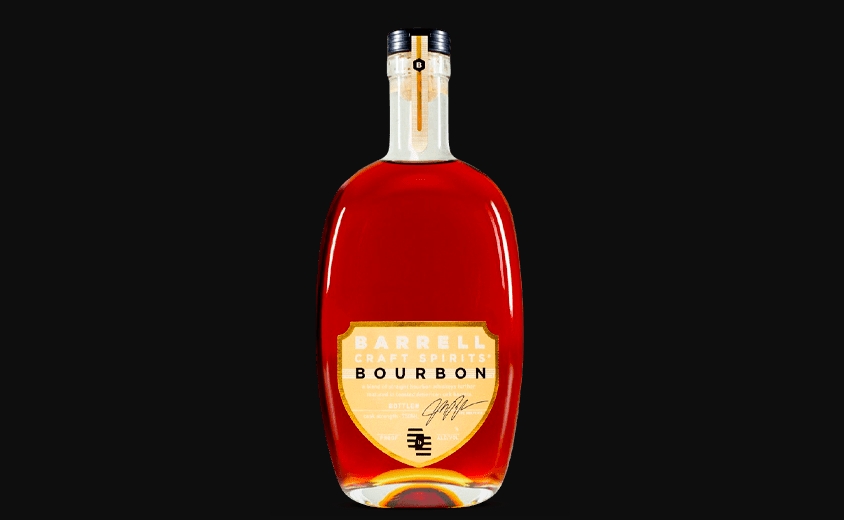 ABV: 56.77%
MSRP: $499
Average Price: $615
The Whiskey:
This whiskey is a blend of Indiana, Tennessee, and Kentucky bourbons. Each barrel in that blend is a minimum of 16 years old. The barrels were specifically chosen for their cherry, nutty, high-proof, and chocolate profiles. Half of those barrels were then finished in new American oak for a final touch of maturation before vatting and bottling as-is.
Tasting Notes:
Nose: The nose opens with a sense of wet oak staves (think rained on barrels) next to freshly pressed sugar cane juice, damp, almost still unharvested cherry tobacco leaves, the seeds from a vanilla pod, rainwater, stringy cedar bark, and fresh apricot next to Bing cherry.
Palate: Dark cherry leads to candied ginger on the opening of the taste as orange marmalade mingles with toasted sourdough, sticky yet subtle fir resin, and creamy key lime pie filling with just a hint of the butter in the crust of that pie. The mid-palate leans into the sugar in that pie filling as the cherry kicks back in with a sliver of tartness next to overripe peaches, dried hibiscus, mild anise, allspice berries, sassafras, and dried cacao nibs.
Finish: The finish gently steps through a field full of orange blossoms as that cacao dries out more, leaving you with dried choco-cherry tobacco that's been inside a cedar box wrapped in decades-old leather.
Why I'd Buy It:
This whiskey is worth that $499 MSRP and a bit more. It's so rare and delicious that you can't help but fall in love with it.
4. Pappy Van Winkle's Family Reserve 15 Years Old 2022 Release
ABV: 53.5%
MSRP: $119
Average Price: $3,246
The Whiskey:
This is where the "Pappy Van Winkle" line starts in earnest. The whiskey in this expression is pulled from barrels that are at least 15 years old. Once batched, the whiskey is just touched with water to bring it down to a sturdy 107-proof.
Tasting Notes:
Nose: The nose opens with freshly fried sourdough fritters dusted with ground almonds, sharp cinnamon, cloves, orange zest, burnt sugars, and maple frosting with a hint of old vanilla pods next to soft figs.
Palate: The palate leans into rich toffee with a sense of minced meat pies covered in powdered sugar frosting right next to sticky toffee pudding with salted caramel, orange zest, and tons of brown wintry spice countered by a moment of sour mulled red wine cut with dark maple syrup.
Finish: The end has a soft cedar vibe that leads to vanilla and dark cherry tobacco leaves and a hint of pine next to old white moss.
Why I'd Buy It:
This was the best Pappy released last year. So if you're looking for a great Pappy to drink and share with friends and family, this is the one to buy right now.
3. Michter's Single Barrel 10 Years Old Kentucky Straight Bourbon Whiskey
ABV: 47.2%
MSRP: $185
Average Price: $520
The Whiskey:
The juice in this bottle is a little under wraps. Michter's is currently distilling and aging its own whiskey, but this is still sourced. The actual barrels sourced for these single barrel expressions tend to be at least 10 years old with some rumored to be closer to 15 years old (depending on the barrel's quality, naturally). Either way, the juice goes through Michter's bespoke filtration process before a touch of Kentucky's iconic soft limestone water is added, bringing the bourbon down to a very crushable 94.4 proof.
Tasting Notes:
Nose: There's a peppery sense of cedar bark and burnt orange next to salted caramel and tart red berries with a moist and spicy sticky toffee pudding with some brandy butter dancing on the nose.
Palate: The palate blends vanilla tobacco with salted dark chocolate-covered marzipan while espresso cream leads to new porch wicker and black peppercorns.
Finish: The end has a pecan waffle vibe with chocolate chips, maple syrup, blackberry jam, and minced meat pies next to old tobacco and cedar with a sweet yet singed marshmallow on the very end.
Why I'd Buy It:
This didn't come out last year, making it a rarer find. Still, this is great bourbon with a classic depth and vibe. It's a little more expensive now that a vintage year was skipped but it's still worth the price of entry to taste truly great bourbon.
2. Old Fitzgerald Bottled-In-Bond Fall 2022 Edition Aged 19 Years
ABV: 50%
MSRP: $240
Average Price: $999
The Whiskey:
The latest decanter release from Heaven Hill's Old Fitzgerald Bottled-In-Bond series was made back in September 2003. Those barrels rested on three floors of rickhouse F and one floor of rickhouse X on the main Heaven Hill campus until October of 2023. They were then batched and proofed down to 100-proof for bottling.
Tasting Notes:
Nose: This has a classic bourbon nose with deep leather, oily vanilla pods, dark chocolate-covered cherries dusted with salt and nutmeg, and a mild sense of really fancy Almond Joy with this faintest whisper of singed marshmallow and smoldering apple wood.
Palate: The palate leans into woody spices with black licorice and spearmint candy blending into mint chocolate chip ice cream and root beer spiked with cherry syrup topped with creamy vanilla and dusted with cinnamon, clove, and dark cacao powder.
Finish: The end has a long and supple sense of those woody spices before delivering into soft Black Forest cake with a brandied cherry vibe and a hint of star anise-infused apple-berry cider.
Why I'd Buy It:
This is another one that a lot of people hide away in safes and cellars. That's a shame since this is one of the best bourbons you'll taste.
1. The Last Drop Signature Blend No. 28 A Blend Of Kentucky Straight Whiskeys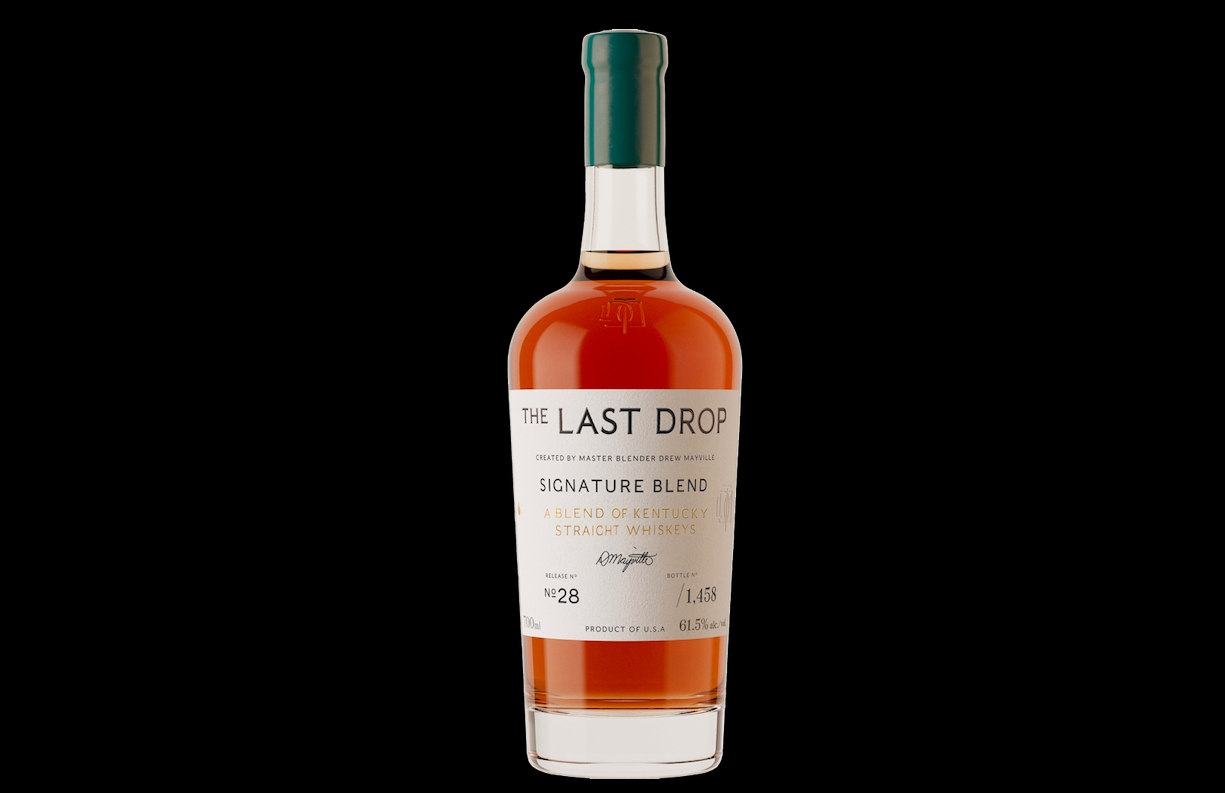 ABV: 60.7%
MSRP: $3,999
Average Price: $5,999
The Whiskey:
This blend is from Buffalo Trace's Master Blender Drew Mayville, who's been at the distillery since 2004. Mayville created this blend by sampling bourbons and ryes from the rarest and sometimes oldest barrels of whiskey in Buffalo Trace's vast and numerous warehouses. While the exact details of the final blend are unknown, we do that the whiskeys in this blend are some of the rarest that the distillery had on its ricks. And since it is a blend of bourbon and rye whiskey, this is technically a "blended straight whiskey."
Tasting Notes:
Nose: The nose then starts to deepen into sticky toffee pudding, old dried-up figs, black-tea-soaked dates, burnt orange, cinnamon sticks, dried ancho chilis, firewood pitch, and a creamy underbelly of vanilla and toffee.
Palate: The palate warms with an ABV buzz that leads to soft vanilla cream with tart but dark berries floating next to orange zest and salted caramel. There's a sense of old boot leather and Kiwi boot cream next to waxy cacao nibs, cherry cream soda, pecan and dark chocolate clusters, pistachios, and roasted root veg — think caramelized parsnips and carrots next to a Yorkshire pudding.
Finish: The end becomes a luxuriously soft and creamy sip of stewed black cherries with anise and clove next to holly bushes and fir needles with a little bunch of spices — cinnamon sticks, star anise, dried rose, a stick of pine, dried orange peel — tied with an old waxy piece of twine.
Why I'd Buy It:
This truly is a bottle that mostly goes into vaults. Previous releases are already selling for well over $10,000. That aside, this is one of the best whiskeys I've ever tasted. If you're not at all into investing in whiskey, then get a bottle and slowly enjoy this masterpiece.