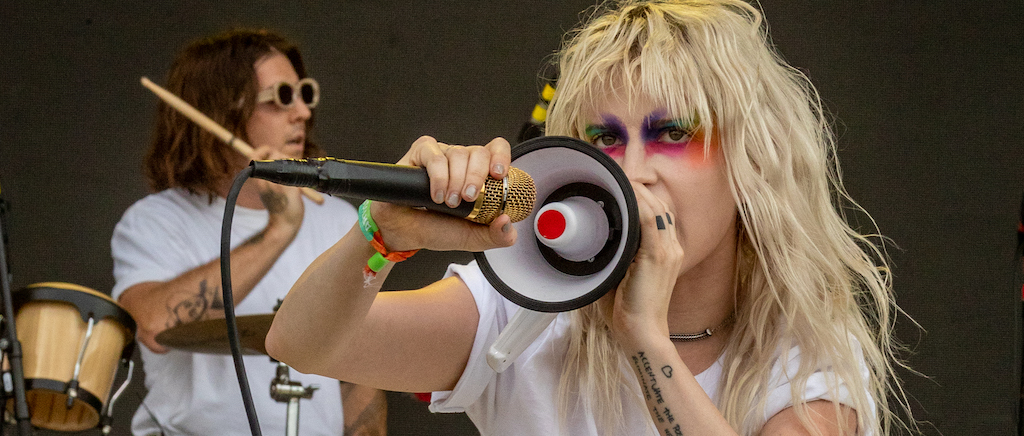 Paramore are preparing for the long-awaited release of This Is Why, their first album since 2017's After Laughter. The singles so far include the title track, "The News," and "C'est Comme Ça." Even though it feels like a triumphant comeback, Paramore keep reiterating that they were never broken up in the first place. And bandleader Hayley Williams even feels like they're "the most annoying band" for all that they do, according to a new Billboard interview.
"At this point, I don't understand how we're still doing it," Williams told Billboard. "Because it just feels like against all odds every single time — which, honestly, I feel like we're the most annoying band in the world because it's always like, 'Oh, we overcame this, and now we're making this album.'"
This Is Why grapples with all sorts of themes about overcoming. About "C'est Comme Ça," Williams previously said in a statement, "I'm trying to get un-addicted to a survival narrative. The idea of imminent doom is less catastrophic to me than not knowing anything about the future or my part in it. The guys and I are all in much more stable places in our lives than ever before. And somehow that is harder for me to adjust to."
This Is Why is out 2/10 via Atlantic. Pre-save it here.
Some artists covered here are Warner Music artists. Uproxx is an independent subsidiary of Warner Music Group.