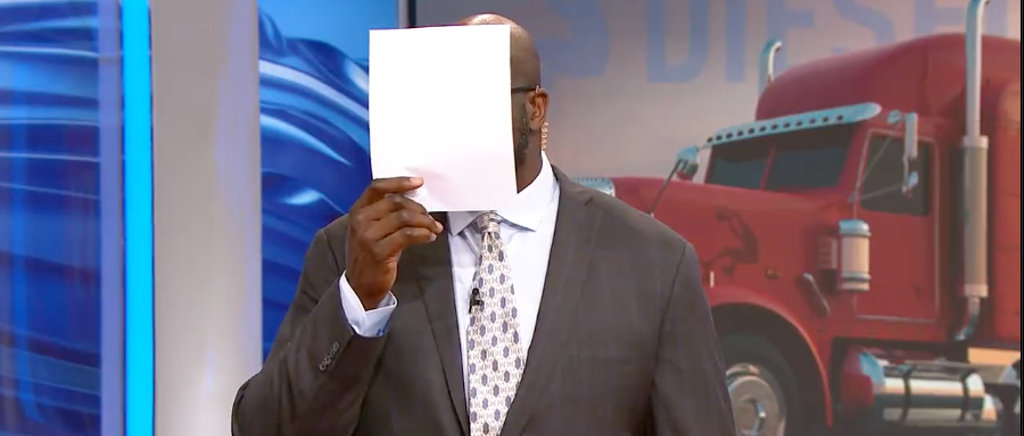 Shaquille O'Neal has had more nicknames (most of them self-appointed) than just about any athlete in history — which is made even more fascinating by the fact that he is someone who is known worldwide by one name, Shaq.
Superman, the Diesel, the Big Shaqtus, Shaqovic, the Big Aristotle, Wilt Chamberneezy, the Big Shamrock, Big Baryshnikov, L.C.L. (Last Center Left), Shaq Daddy, and Shaq Fu are just a sampling of the monikers the Hall of Famer has taken on over the years. Even as his playing days are long gone, Shaq hasn't stopped giving himself new titles, and his latest is one of his best, as he made Kristen Ledlow debut it on NBA TV — refusing to engage in the show until she called him by his new preferred name: Dark Nowitzki.
…never again, @SHAQ. pic.twitter.com/ssuKqf4Fax

— Kristen Ledlow (@KristenLedlow) January 19, 2023
Look how happy this makes Shaq! Ledlow's "I don't think I should" only makes the entire thing funnier, as does Channing Frye cackling in the background, loving the big fella's newest nickname. I like to imagine Shaq waking up in a cold sweat, scrambling for his phone in the middle of the night so he can jot down "Dark Nowitzki" so he doesn't forget it in a moment of pure inspiration.