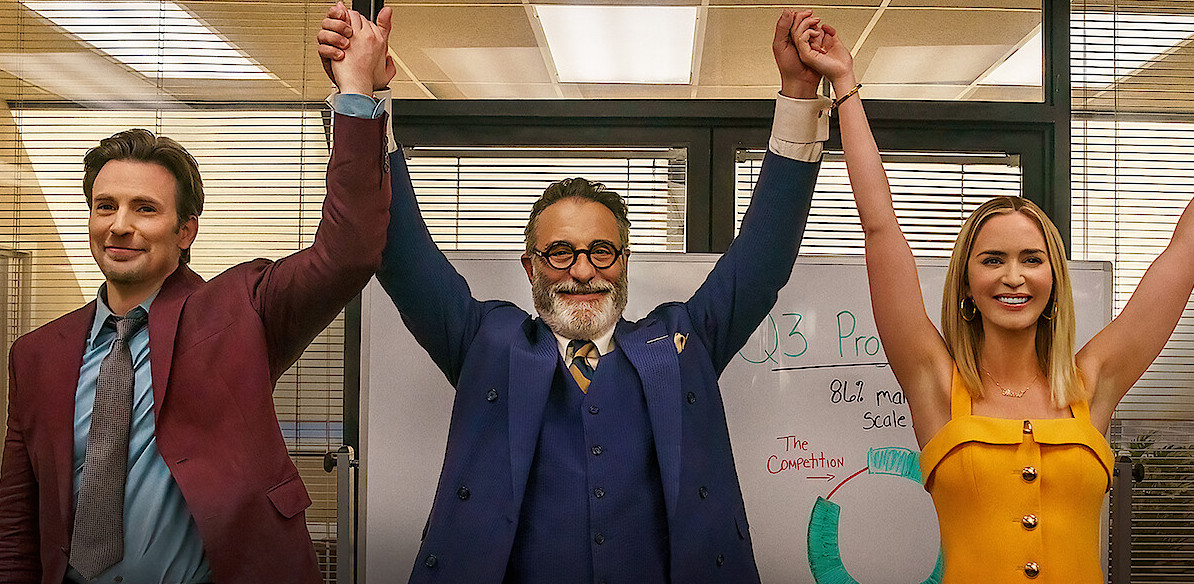 With a new year comes a whole new slate of exciting new releases that will probably dominate the conversation over the next few months. Netflix recently unveiled its movie release schedule for this year, and it's chock full of highly-anticipated projects that will surely inspire memes and viral tweets, which is really all that you can ask for from a Netflix movie. One of this year's biggest movies will be Pain Hustlers, the upcoming conspiracy drama led by Chris Evans and Emily Blunt.
Pain Hustlers, based on the New York Times article of the same name, will follow Blunt's character Liza as she takes unexpectedly becomes involved in a drug conspiracy after taking a job at a pharmaceutical company. According to Netflix's official description: "After losing her job, a blue-collar woman who's struggling to raise her daughter takes a job out of desperation. She begins work at a failing pharmaceutical start-up, but what she doesn't anticipate is the dangerous racketeering scheme she's suddenly entered."
In addition to Evans and Blunt, the movie also features Andy Garcia, Catherine O'Hara, Jay Duplass, Brian d'Arcy James, and Chloe Coleman. While we have yet to see a trailer, Netflix revealed a very quick glimpse in their 2023 sizzle reel. A trailer will likely be coming closer to the release date.
The movie is set to be released on Netflix on October 27th. Even though there hasn't been any talk of a theatrical run, we know that Netflix has been open to experimenting with that in the past, so you never know!