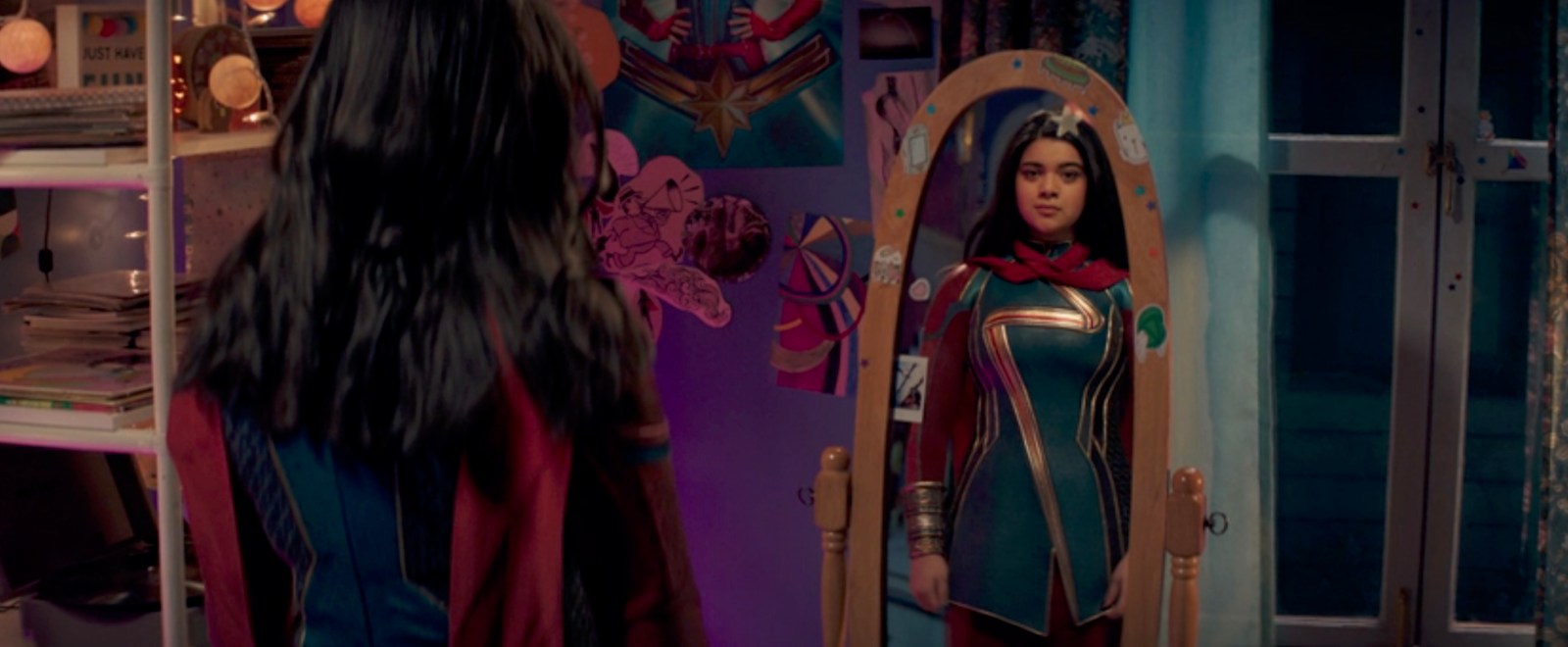 The Ms. Marvel finale aired last July, but sometime between then and now, Disney+ edited the episode to fit into the continuity of the Marvel Cinematic Universe.
The opening moments of "No Normal" originally began with an establishing shot of the Statue of Liberty as we know it, in its green-ish glory. But according to Games Radar, "since Spider-Man: No Way Home, which was released in December 2021, the MCU's version of the Statue of Liberty has been deoxidized and is now back to its original copper color. It's also now known as the 'Liberty Avenger' and holds a replica of Captain America's shield." Here's what it looks like then vs. now:
A continuity error with the Statue of Liberty in the #MsMarvel finale has been digitally altered on Disney+ recently

The statue is shown in the opening shot and end credits of Episode 6
It is now the same copper colour as seen in Spider-Man: No Way Home! pic.twitter.com/EBqoMtokJb

— Ms. Marvel UK (@MsMarvelUK) January 23, 2023
Boy, I really hope somebody got fired for that blunder. (Not really. The Marvel VFX department has to meet extreme demands and deserve a break — and a raise.)
A second season of Ms. Marvel (a delightful show) hasn't been confirmed, but Iman Vellani, who plays Kamala Khan / Ms. Marvel, will reprise the role in The Marvels. It also stars Teyonah Parris and Brie Larson, who described the Nia DaCosta-directed movie as "bonkers." She added, "It's fun to know that, when this film comes out, people are going to be delighted." The Marvels comes out on July 28.
(Via Games Radar)