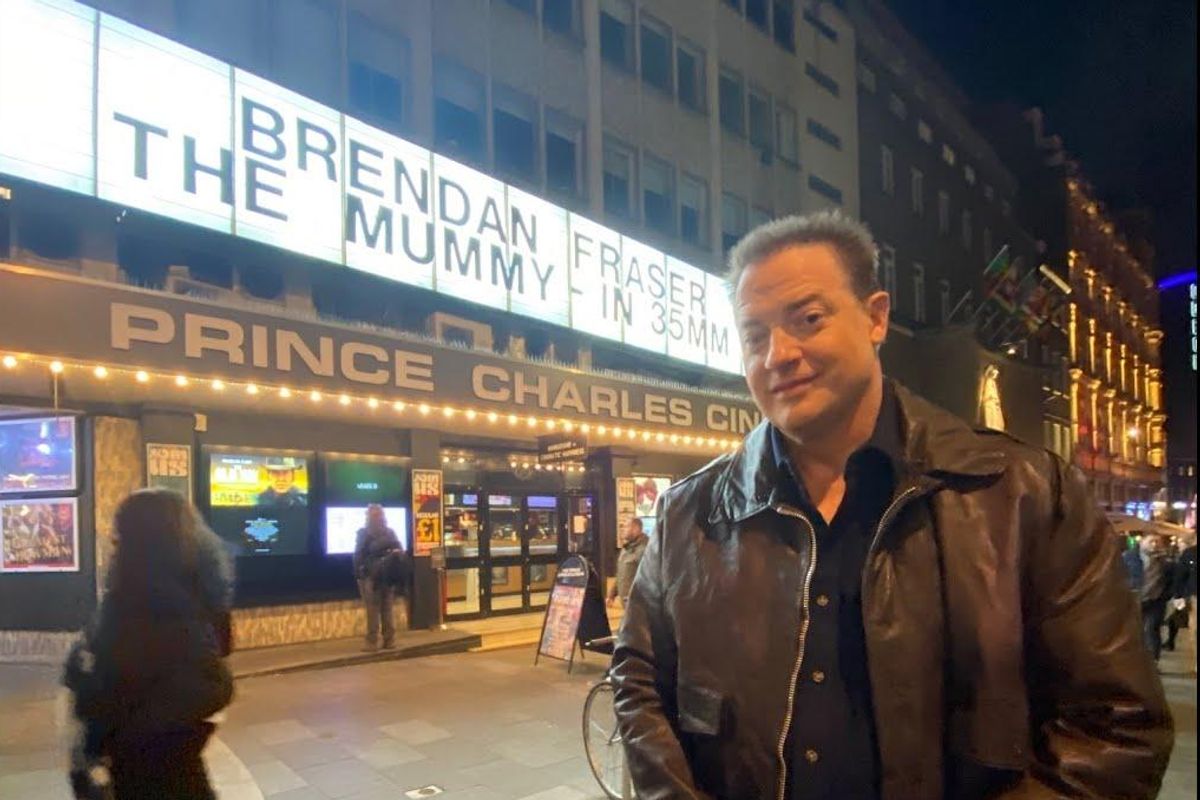 Brendan Fraser might be making the greatest career comeback ever, racking up accolades and award nominations for his dramatic, transformative role in "The Whale." But the OG Fraser fans (the ones who watch "Deadpool" solely to hear his voice and proudly pronounce his last name as Fray-zure, for this is the proper pronunciation) have known of his remarkable talent since the 90s, when he embodied the ultimate charming, dashing—and slightly goofball—Hollywood action lead.
Let us not forget his arguably most well known and beloved 90s character—Rick O'Connell from the "Mummy" franchise. Between his quippy one-liners, Indiana Jones-like adventuring skills and fabulous hair, what's not to like?
During a double feature of "The Mummy" and "The Mummy Returns" in London, moviegoers got the ultimate surprise when who should walk in but Brendan Fraser himself, completely decked out in Rick O'Connell attire. The brown leather jacket. The scarf. Everything.
---
"I am proud to stand before you tonight," he told the audience. "This is a film that was made in Britain. You should know that! Even the second one, too. Be proud. Thank you for being here."
He continued, "We didn't know if it was a drama or a comedy or a straight-ahead action or romance, a horror picture, more action, all of the above. No idea until it tested in front of British audiences. Thank you for that."
Fraser then asked the crowd if anyone hadn't actually seen the movie yet, before shouting, "Outstanding!" when somebody raised their hand. He then quickly made a polite plug encouraging people to go see "The Whale" before whisking himself away, saying, "I won't take up any more of your time."
Uh, yeah…I don't think any time spent with Brendan Fraser is a waste. Do you?
Watch the adorable clip below:
As to whether or not "Mummy" fans will ever see a new Rick O'Connell story up on the big screen—only time will tell. In the meantime, we'll keep watching this video on repeat.