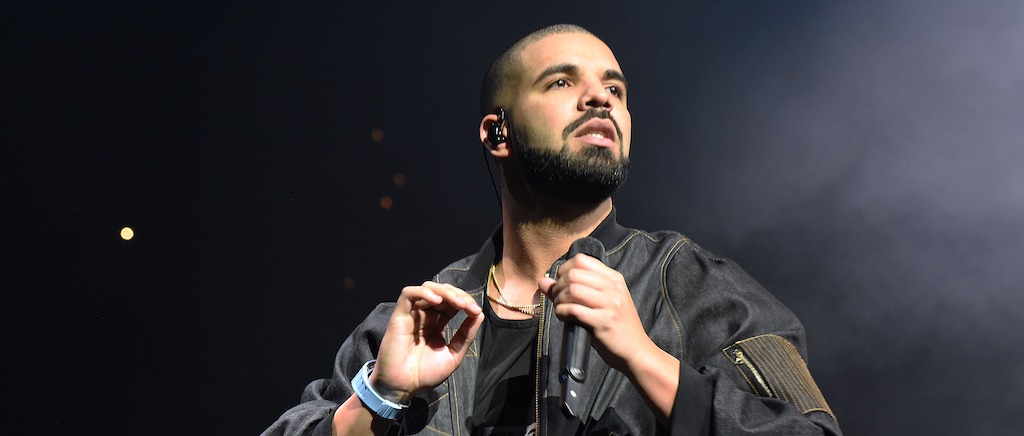 Drake's two concerts at the Apollo Theater in New York turned out to be eventful and truly memorable for fans, but after the shows, some concerns were raised online as a video of an NYPD officer holding a camera circulated on Twitter.
Given… well… most of the news stories about the NYPD's overreach over the past few years (decades?), this naturally worried fans that the footage the officer was obtaining could be used to nefarious ends.
However, fans can rest easy (I am being ridiculously sarcastic here, by the way) now that the NYPD has released a statement assuring citizens and visitors that the video is for a future Twitter post. "The officer depicted in the video is a Community Affairs officer involved with the 28th Precinct's social media team," it reads, via Rolling Stone. "The officer was taking a video for an upcoming Twitter post that will highlight local community events. The video will not be utilized for any other reason."
That failed to reassure some privacy advocates, though, as Gothamist highlighted with a quote from Surveillance Technology Oversight Project communications director Will Owen.
"This is yet another example of NYPD's racist use of surveillance technology, following the department's long legacy of targeting rap concerts," he said. "We're deeply concerned facial recognition may have been involved, and demand the department destroy any footage it took. This is the latest proof that the city and state must ban its use at venues once and for all."
The fact that facial recognition can and has already been put to use at entertainment venues and that the technology has already demonstrated huge drawbacks — especially when it comes to contributing to racially biased and inaccurate demographics data — should actually make anyone a little bit concerned by the possibility that the NYPD, social media or no, could have up to no good.