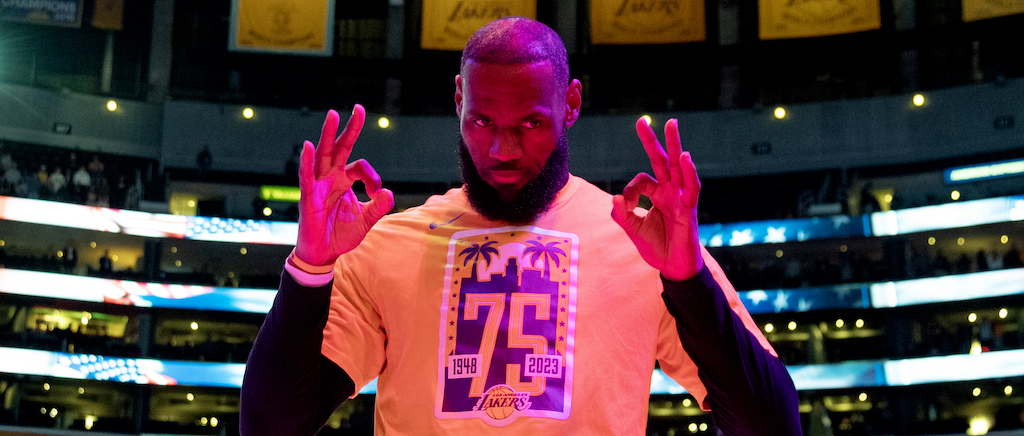 LeBron James is doing something no other NBA player has done in the history of the league. No, I'm not talking about scoring 40+ points against all 30 teams, although that is historical and impressive. No, he's the first NBA player to become one of hip-hop's go-to A&Rs, despite having little formal music business experience.
What he does have, though, is a golden ear — or at least, a big enough following to turn burgeoning viral songs into bonafide Billboard hits. Any song that makes its way into one of James' offseason workout posts has the potential to skyrocket. For example, when he played Tee Grizzley's "First Day Out" on his Instagram story, fans flocked, shooting what might have been a one-off from the Detroit bar smith into the upper atmosphere of rap radio bangers.
In 2019, he offered his A&R duties to trap veteran 2 Chainz, resulting in an executive producer credit on Rap Or Go To The League, and now, he's going for a repeat with Top Dawg Entertainment rapper Ab-Soul. Despite Soulo being just a month removed from the release of his new album Herbert, he's already looking ahead to his next, asking James at Wednesday night's game against the Clippers (which the Clippers won, 113-104) to A&R his next project.
Ab captured the moment on video and posted it to his Instagram, calling working with James a "rite of passage." "Top [Dawg] told me to ask you if you would A&R the next album," he said. "Yeah, I can do that," LeBron replied. Surely, such a project won't be coming out anytime soon, but LeBron's involvement will make the wait for it even harder than the six-year break between Ab's last two albums.