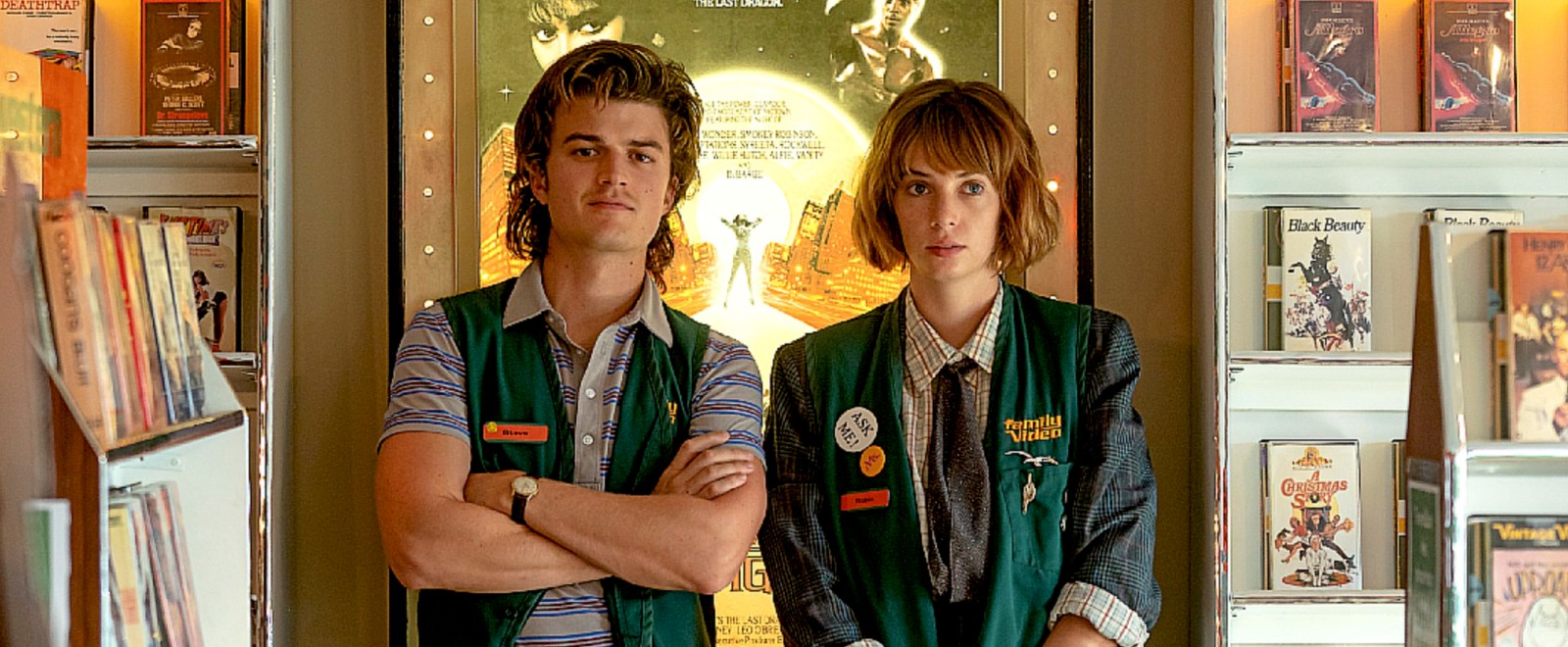 Netflix and Disney had a tough year in 2022, but cheer up, multi-multi-billion dollar companies, there's some good news, too. Nielsen tabulated the most-streamed TV shows and movies of last year, and both charts are dominated by Netflix and Disney+.
Stranger Things finished number one among all programming with 52 billion minutes streamed in 2022, "the highest total since COVID-driven lockdowns drove audiences to watch 57.1 billion minutes of The Office in 2020," followed by three more Netflix shows: NCIS, Cocomelon, and Ozark. The first non-Netflix title: Encanto with 27.4 billion minutes of viewing ("equivalent to being watched 269 million times"), making it the year's most-streamed movie. Parents wish we didn't talk about Bruno so dang much.
Here's the top 15 for overall streaming:
1. Stranger Things (Netflix, 52.0 billion minutes)
2. NCIS (Netflix, 38.1 billion)
3. Cocomelon (Netflix, 37.8 billion)
4. Ozark (Netflix, 31.3 billion)
5. Encanto (Disney+, 27.4 billion)
6. Grey's Anatomy (Netflix, 26.8 billion)
7. Criminal Minds (various, 24.9 billion)
8. Bluey (Disney+, 21.1 billion)
9. Gilmore Girls (Netflix, 20.8 billion)
10. Seinfeld (Netflix, 19.3 billion)
11. Supernatural (Netflix, 18.8 billion)
12. Wednesday (Netflix, 18.6 billion)
13. Heartland (Netflix, 18.0 billion)
14. Cobra Kai (Netflix, 16.7 billion)
15. The Simpsons (Disney+, 15.9 billion)
Ever wonder why The Simpsons is still on? 15.9 billion minutes is why.
The films-only list also includes Turning Red, Sing 2, Moana, and The Adam Project, a movie that we're all still quoting to this day. You can find the full charts here.
(Via Variety)