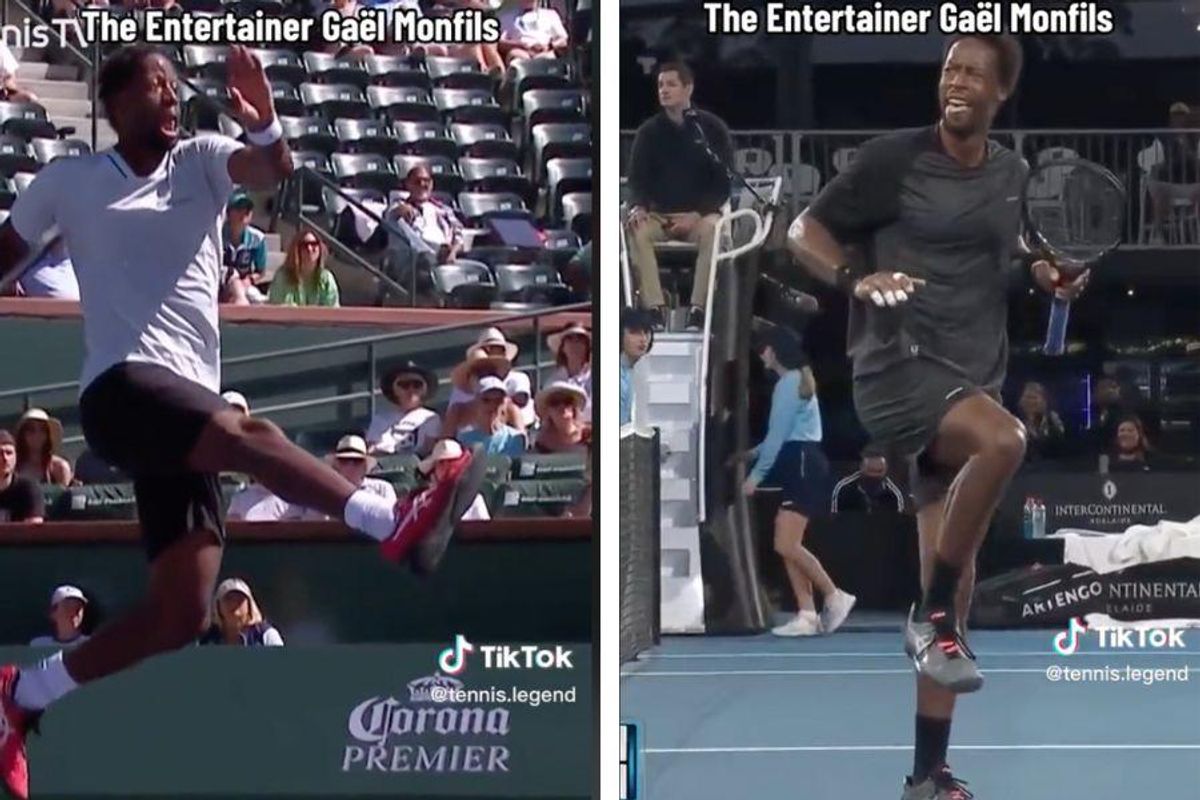 Tennis isn't always the most entertaining sport to watch, especially if you're not particularly interested in seeing a ball get slapped across a net at 1,000,000 mph approximately 17,000 times. You could probably get whiplash or eye strain if you focused too hard on it. While some people love the sport, others need a little more than grunts and sneaker sounds to capture their attention.
If you're in the group of people who need to be entertained, look no further than Gaël Monfils, a professional French tennis player that has earned the nickname, "The Entertainer." Monfils turned pro in 2004 and has multiple championship matches under his belt, and yet he still takes the time to be…extra while playing.
In a compilation video uploaded to TikTok, we see the 36-year-old tennis player dancing after hitting the ball across the net just out of his opponent's reach. But of course, he also doesn't hit the ball like your average player, either. In one part of the video, Monfils jumps up extremely high and bicycle kicks as he hits the ball with his tongue hanging out of his mouth.
---
Nearly every hit he makes is either over or under-exaggerated—there doesn't seem to be an in-between—and the showboating after scoring a point seems to make the crowd go wild. In a different video, even the announcers sound entertained by his shenanigans. If nothing else, it's clear that Monfils is having a great time on the court, delighting himself and others.
His impromptu dances are especially interesting because there's no music on the court, but that doesn't stop The Entertainer from busting a move. If you're one of those people that just isn't into tennis, he may make you want to watch a match or two.
Check out the compilation below:
@tennis.legend

The Entertainer @Gaël Monfils ! ❤ 🎥 @ATP Tour | @Tennis TV #tennis #tennislegend #tennistiktok #tennisplayer #tenis #tennistv #atptour #atp #atpworldtour #gaelmonfils #monfils #tennispro #tennismatch #tennispoint #tennisfans #tenis