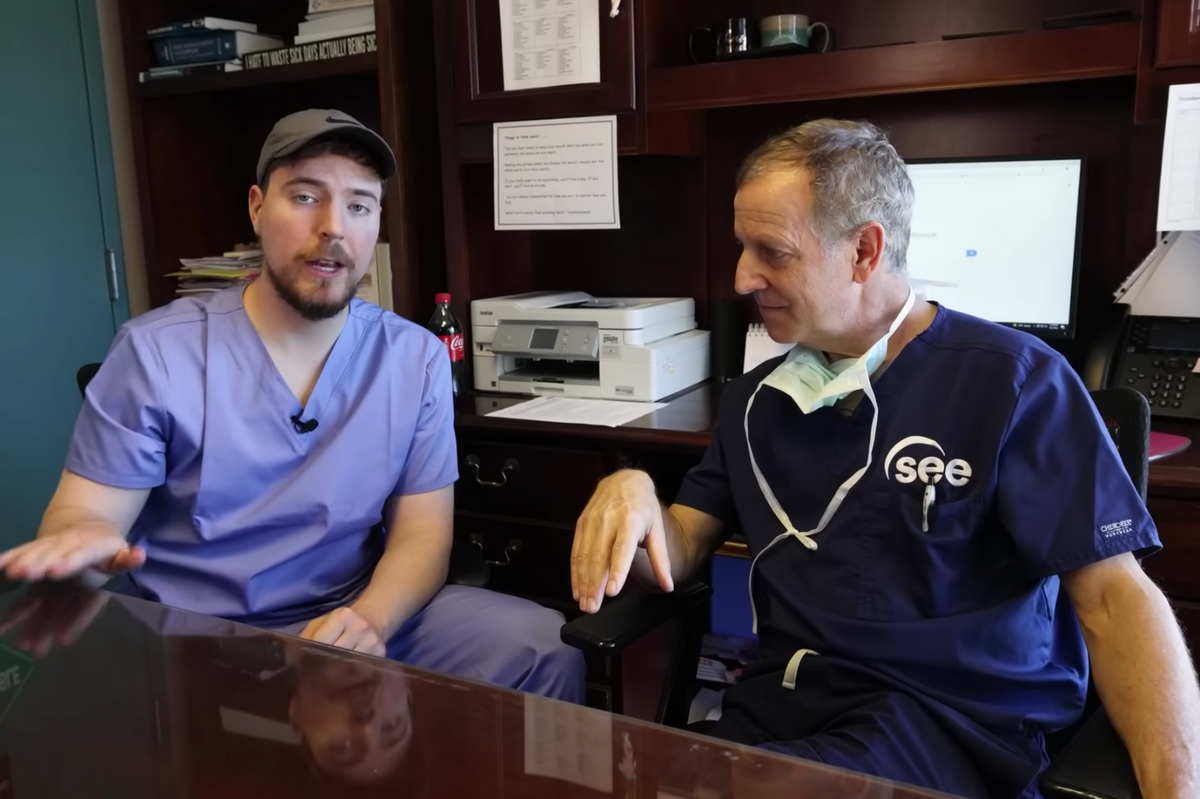 Blindness touches people's lives around the world and YouTube star Jimmy Donaldson, more popularly known as MrBeast, is trying to do something about it. Donaldson made it his mission to help 1,000 people regain their eyesight with the help of Dr. Jeff Levenson, an ophthalmologist and surgeon in Jacksonville, Florida.
Levenson has been operating a program called "Gift of Sight" for over 20 years. The program provides free cataract surgery to uninsured people who are legally blind for free, so long as they meet certain criteria. Levenson had never heard of Donaldson, and he almost hung up on him when the YouTube star called to ask about a partnership.
"I had never heard of MrBeast so I almost hung up. But gratefully did not hang up," Levenson told CNN.
After figuring out that Donaldson was indeed a real person who wanted to help others, the duo called around the Jacksonville area to determine the people who needed help the most. They got their list of clients from free clinics and homeless shelters, which covered the United States portion of the surgeries.
---
Donaldson and Levenson were able to provide surgery to 40 people in Florida, and if you know anything about MrBeast, you know that some of those folks left with more than just their eyesight. Several of the patients, who were just thrilled to have their eyesight back, were gifted with thousands of dollars. In the video, one woman fell to the floor when Donaldson told her that he was also giving her $10,000, and another family burst into tears when he handed over a $50,000 check for college tuition. One teen was given his first car, a Tesla.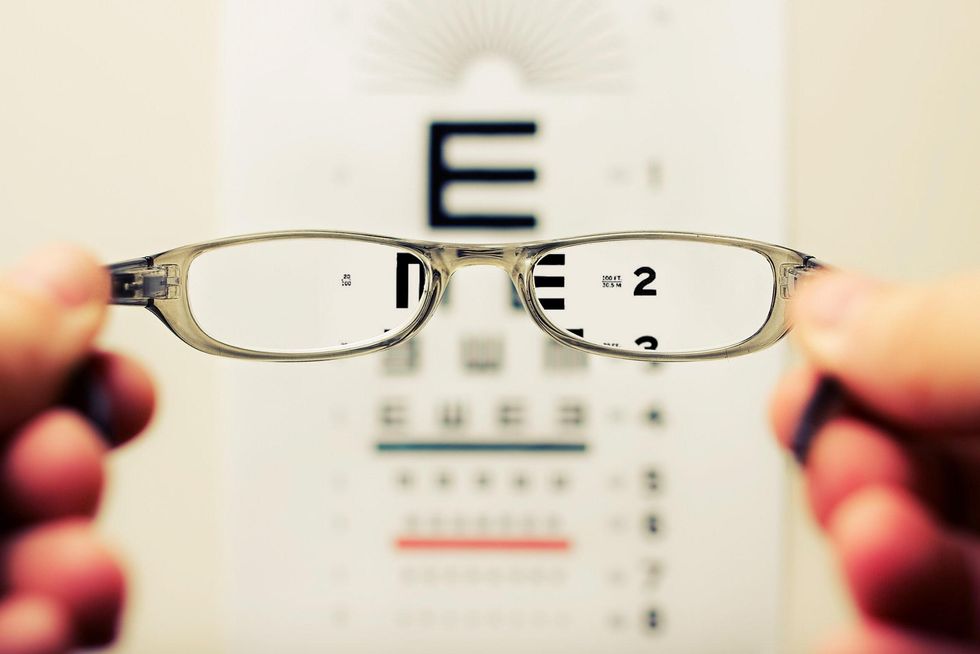 The enormous act of kindness didn't stop with Florida. Levenson is also the chief medical officer of SEE International, an organization that provides free eye care internationally. It was through this nonprofit that Donaldson was able to help other patients in need in several countries including Mexico, Jamaica, Vietnam and Brazil, among others.
Not all blindness is curable, but in the video, Levenson tells Donaldson, "Half of all blindness in the world is people who need a 10-minute surgery."
This means that those who don't have the means to afford this surgery may simply have to resign themselves to being blind, even though there's a quick cure. And Levenson knows firsthand what it feels like to lose your vision due to cataracts because he also had to have the surgery years ago, which sparked his passion for helping others see again.
Donaldson is known for his generosity and has amassed over 130 million subscribers on his YouTube page, so it's not a surprise that he would try to team up with Levenson to do more good. After all the surgeries were complete, Donaldson had achieved his goal of curing 1,000 people of blindness, but he had one more gift in store.
At the end of the video, MrBeast was back in Florida with Levenson when he dropped unsuspected news on the doctor. Donaldson had donated $100,000 to Levenson's organization.
"It'll bring sight to thousands of people," Levenson replied with his hand over his chest.
Watch the moving video below: