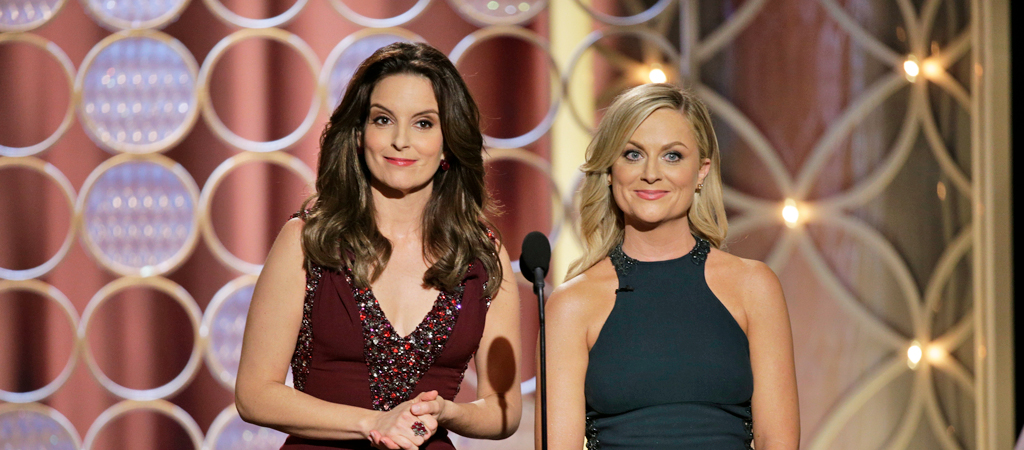 Tina Fey and Amy Poehler are like those cool best friends who you can always count on to show up together and make things a little silly, much like a younger version of Steve Martin and Martin Short (without all of the old guy jokes). Anytime the ladies join forces you can guarantee that there will be some hard-hitting jokes and glamorous outfits sandwiched in between some sort of pop culture reference. And now they are taking the proverbial show on the road!
The duo is heading out together for The Restless Leg tour this spring, which will center on the pair and their 30+ year friendship. In a joint statement, the pair said, "If this tour goes right, we can finally end this friendship!" It hasn't worked out for the Two Martins yet.
The East Coast tour is also being filmed by LiveNation, which means that we might get a Netflix (or Peacock) special sometime soon for any fans unable to make the trek. Beginning in April, the pair will be heading to Washington D.C., Chicago, Boston, and Atlantic City, but not New York City, for some reason.
Fey and Poehler last teamed up in 2021 to host the socially distanced Golden Globes, because that's something we all had to experience together. The ladies have had a long history of working together other the years, beginning with their reign on Saturday Night Live's Weekend Update, which has still yet to be topped!