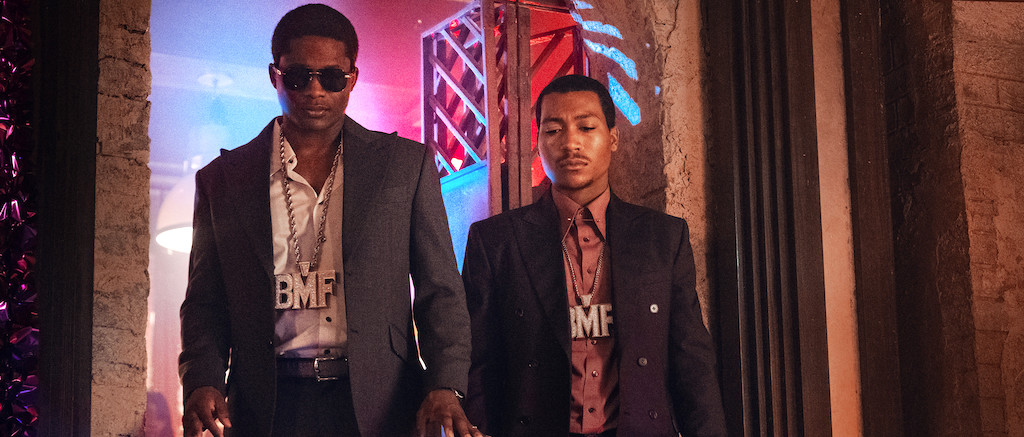 (SPOILERS for BMF will be found below.)
At the top of the year, the second season of BMF made its return to screens worldwide for its second season. The show, created by Randy Huggins and 50 Cent and led by actors Demetrius "Lil Meech" Flenory Jr. and Da'Vinchi, is based on the infamous story of Detroit's Black Mafia Family. The group, more commonly known as BMF, was founded in 1985, and by the 2000s, it was a nationwide operation with bases in Los Angeles and Atlanta. STARZ's BMF recounts the story of BMF's rise and fall, and in its second season, we watch Meech and Terry, the character played by Da'Vinchi, build the foundation that we now know as BMF.
When Is The Next Episode Of 'BMF?'
Episode six of BMF, titled "Homecoming," will be available this Friday, February 17. The episode will be available on the STARZ app at 12:00 am EST and it will air on the STARZ TV channel at 8:00 pm EST. Here is the official synopsis of the episode according to STARZ:
Meech and Terry return to Detroit from Atlanta with a product and a new technique to flood the streets with BMF product. Meech links up with Sterling and the PA Boys to continue his quest to kill Lamar.
"Homecoming" airs after a one-week break that followed the fifth episode of the current BMF season, which was titled "Moment Of Truth." In that episode, Meech and Terry escape to Atlanta in search of new product to bring back to Detroit. During their trip, Terry accepts his true calling in life, Charles makes a life-changing decision, and Meech and Terry's relentless enemy takes things to a new level in order to torment their lives.
You can read our recap of episode five here.
New episodes of 'BMF' are available on the STARZ app on Fridays at 12:00 am EST and on the STARZ TV channel at 8:00 pm EST.