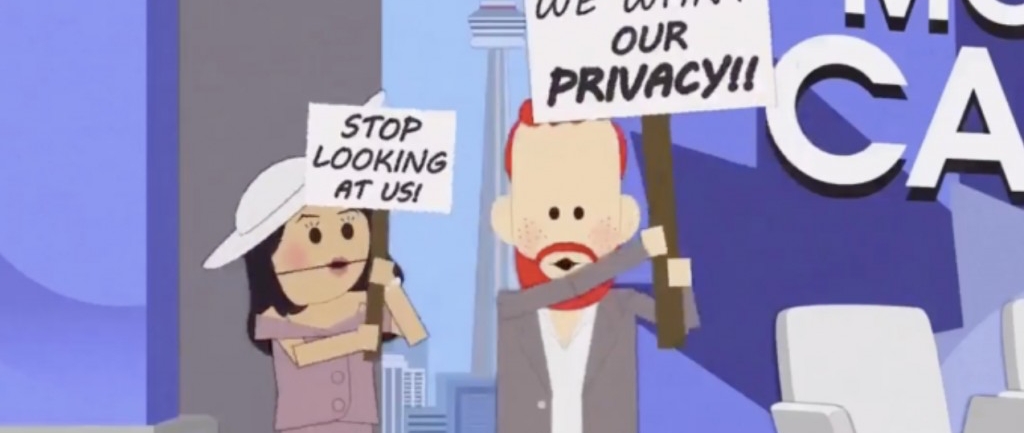 The Royal Ruckus involving the Windsors vs. Prince Harry and Meghan Markle has been an ongoing doozy. People took sides and largely stuck with them, and the mudslinging from both sets of spectators has gotten ugly. And although it's been incredibly easy to see Meghan and Harry's side of things when commentators like Piers Morgan are pouring a lot of effort into their vitriol, it's also been, well, a lot. Perhaps Harry and Meghan really should have taken a breather from public life, but then again, they have to earn a living, and then there's the sense of fatigue out here.
Although Harry's memoir did sell an absurd amount of copies, there was a point when overexposure became real. It's pretty hard to claim an all-encompassing craving for privacy while launching a Netflix docuseries about their lives with Harry also discussing losing one's virginity in a field and so on. That's where South Park comes in with their "The Worldwide Privacy Tour" episode, which skewers the contradictions, arguably in an uncouth way that presents no real winners.
South Park makes fun of Harry and Meghan. As usual, they get it spot on. pic.twitter.com/JURRIgHvsF

— Chris Rose (@ArchRose90) February 16, 2023
A set of characters, clearly Harry and Meghan but never explicitly named, arrive on the set of Good Morning Canada (to promote a memoir entitled, Waugh) while brandishing signs that read, "Stop looking at us!" and "We want our privacy!" From there, the situation devolves further into "Harry" declaring, "How dare you, sir! My Instagram loving b*tch wife has always wanted her privacy." Below, the gang discusses the Royal duo in the cafeteria, where Kyle declares, "I'm sick of hearing about them! … They're everywhere, in my f*cking face!" To which Cartman responds, "We don't care about some dumb prince and his stupid wife."
When Kyle and Cartman agree on a subject, that's something. As of now, there's been no public response from either the Windsors or the Sussexes, but something else can also be said: when you land on South Park, you know you've arrived.
Comedy Central's South Park is streaming on Paramount+.