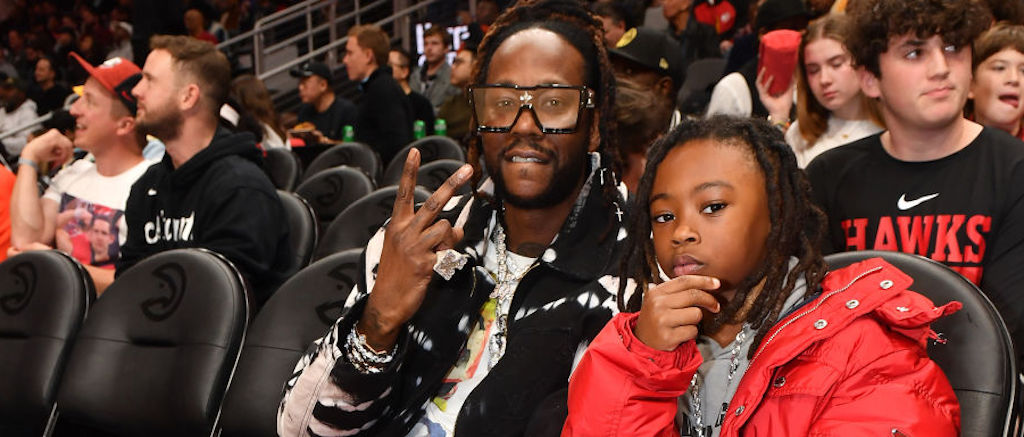 2 Chainz got a special gift for his son, Halo, after Memphis Grizzlies guard Ja Morant gifted the rapper his jersey. He had been in Salt Lake City over the past weekend for the NBA All-Star Game.
"I told Ja that Halo asked me to get his jersey after all star game and he was wit it," 2 Chainz shared in an Instagram post, where he posed with Morant's signed #12 orange jersey.
He also offered his thanks to Morant through an additional Instagram Story. "Preciate it Ja," 2 Chainz wrote. "That boy Halo asked me to get this jersey for him, no cap. He said, 'Dad, get Ja's jersey.' The boy looked out, I appreciate it, fam."
This latest jersey is just another addition that 2 Chainz got for Halo's growing collection. Previously, he picked his son up some memorabilia courtesy of New York Knicks guard R.J. Barrett and Dallas Mavericks star Luka Doncic.
2 Chainz had brought Halo out to the Mavs game last May, where Doncic signed it in person. He posted a sweet video of his son watching the replay of the moment on TV at their house.
Fans have also taken notice of all of Halo's gifts from his father. "I'm super jealous and happy for the baby at the same time!!," one person wrote in the post's comments.
"Cause Halo a cool cat. Cooler than you lol," another wrote, taking a more sarcastic approach.