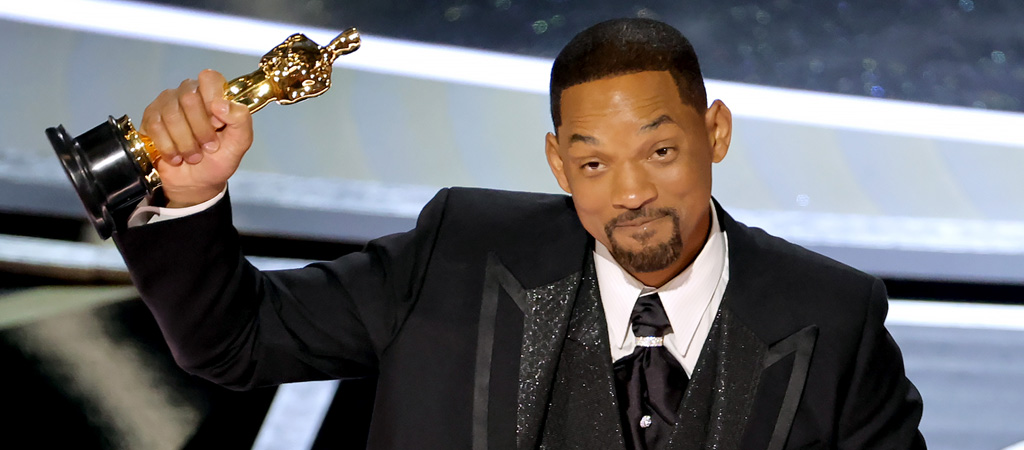 Hard to believe, but it's been nearly a year since that Will Smith Oscars slap. The incident, in which he attacked presenter Chris Rock on live television — then about 20 minutes later won his very first Oscar — has had a gutting effect on his career. Projects were cancelled. His next film, the slave saga Emancipation, had little-to-no cultural impact. He's laid low, too, occasionally making little, self-effacing jokes on social media. On Tuesday he did another.
As caught by Entertainment Weekly, Smith posted a video on his TikTok of him silently listening to a user known as Miss Money Working, real name Sam Rossi. In her own video, Rossi talks about benefits of asking inanimate objects what they think of you.
"You can pick up a pen and ask it how it sees you or what it thinks of you," Rossi says. "And you will get an answer in your mind from your intuition. You can ask your car what it thinks of you, you can even ask money what it thinks of you."
In his own video, Smith then reaches off-screen, pulls out his Oscar statue, then appears to ask what it thinks of him.
It's a cryptic video, ending without any overt confirmation that Smith is indeed making a joke about an incident that's dramatically altered the course of his life. But if, as Rossi asserts in the caption of her video, everything has a "consciousness," Will Smith's Oscar trophy, like Chris Rock's mom, probably has some thoughts.
(Via EW)