Each week our staff of film and TV experts surveys the entertainment landscape to select the ten best new/newish shows available for you to stream at home. We put a lot of thought into our selections, and our debates on what to include and what not to include can sometimes get a little heated and feelings may get hurt, but so be it, this is an important service for you, our readers. With that said, here are our selections for this week.
10. (tie) Snowfall (FX/Hulu)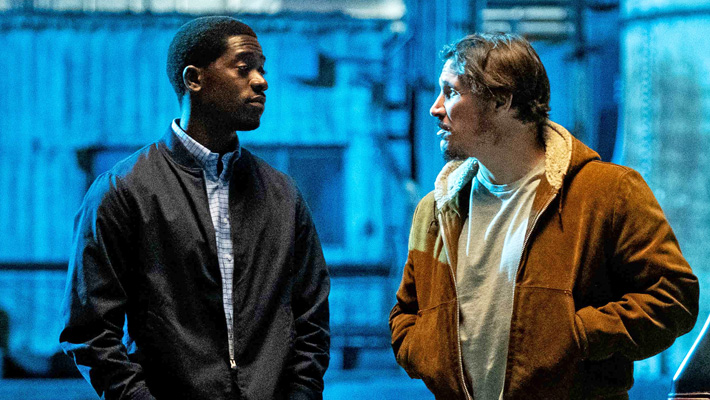 The FX drama about the rise of the cocaine trade in 1980s Los Angeles is back for one last go-round. Things do get bleak here sometimes, as one can suspect from… well, from a show about the rise of the cocaine trade in 1980s Los Angeles, but it remains a solid watch. If nothing else, this is your reminder to power-binge the first few seasons to get caught up for the finale. If only there was a way to stay up all night to power through…
10. (tie) The Reluctant Traveler (Apple TV+)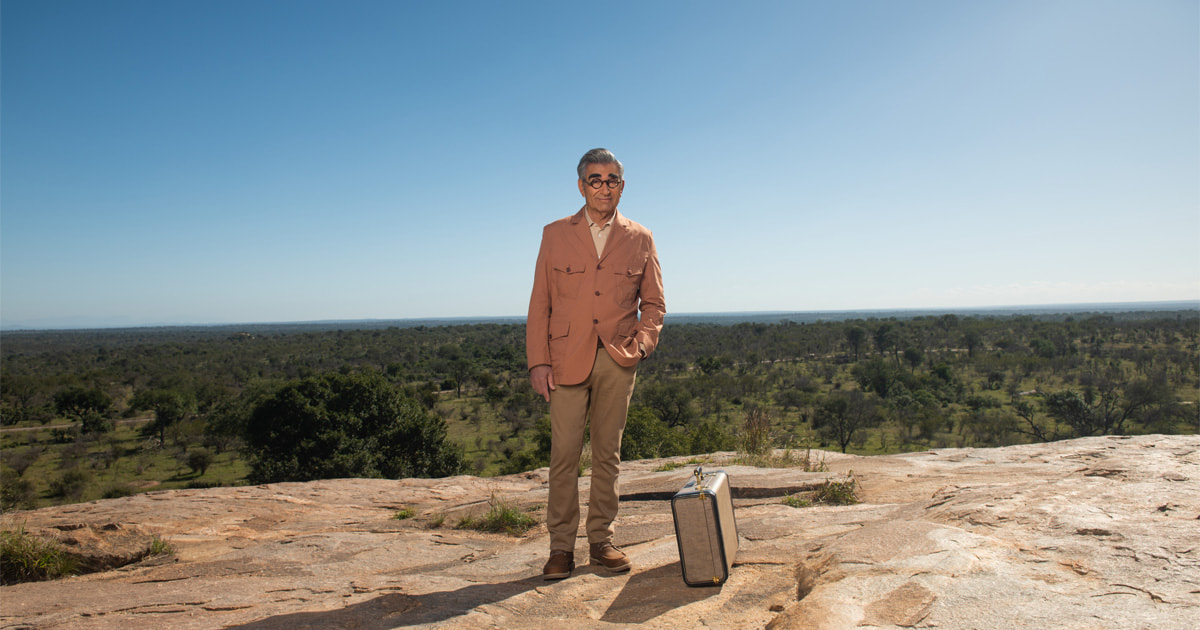 Here's the pitch: Eugene Levy, star of many delightful comedies over the last few decades but probably best known for his roles in American Pie and Schitt's Creek, does not love to travel. But guess what: He's going to do it anyway. A lot! As far as premises for reality-based travel series go, you can do a hell of a lot worse than "Eugene Levy is kind of miserable in beautiful locations around the world." That could be the whole description. It kind of is! Good for Eugene Levy. Maybe bad for him, actually. But… good for us. That's the important thing here.
10. (tie) Cunk on Earth (Netflix)
Philomena Cunk first appeared as a character in Charlie Brooker's little universe of shows, making her mark as an "expert" and "investigative reporter" who knew very little about anything but was very confident about all of it anyway. Here, she gets her own playground to go wild, with a full season to examine the history of the world. It's a ton of fun, part Nathan for You, part Daily Show reports from the field, but still entirely original. And really, really funny. This is a good one to sit down with for a few hours with your brain turned down to a low hum. Let Philomena Cunk teach you nothing of value for a little bit. You deserve this break.
9. Hello Tomorrow (Apple TV)
Human beings need dreams, but do dreams need salespeople? And are those salespeople providing a service by distracting people with hope or are they just setting people up for disappointment while lining their own pockets? These questions come to mind when watching Hello Tomorrow, Apple's new Billy Crudup-starring drama that blends 1950s futurism with an exploration of hope (in the form of timeshares on the moon), regret, and the heaven on earth that is redemption.
The dramatic series inspired by the comedic series inspired by the real-ish experience of the guy who slapped Chris Rock at the Oscars is back for a second season on Peacock. That was a lot of fun to spell out like that. It's still a little wild that this is a show. A pretty good one, too! There's still plenty of time to get involved if you haven't already. No time like the present, buddy.
7. Abbott Elementary (Hulu)
The first season of Abbott Elementary was a feel-good network sitcom that caught a massive wave of popularity and won a bunch of Emmys in a time when feel-good network sitcoms are kind of not supposed to do that. Credit for this goes to creator and star Quinta Brunson, who realized that an underfunded inner-city public school was exactly the right place to show us people with good hearts working inside a system that can be cold. Kind of like Parks and Recreation but in Philadelphia. The second season is underway and does not appear to be missing a beat. This is basically a miracle, all around.
6. Outer Banks (Netflix)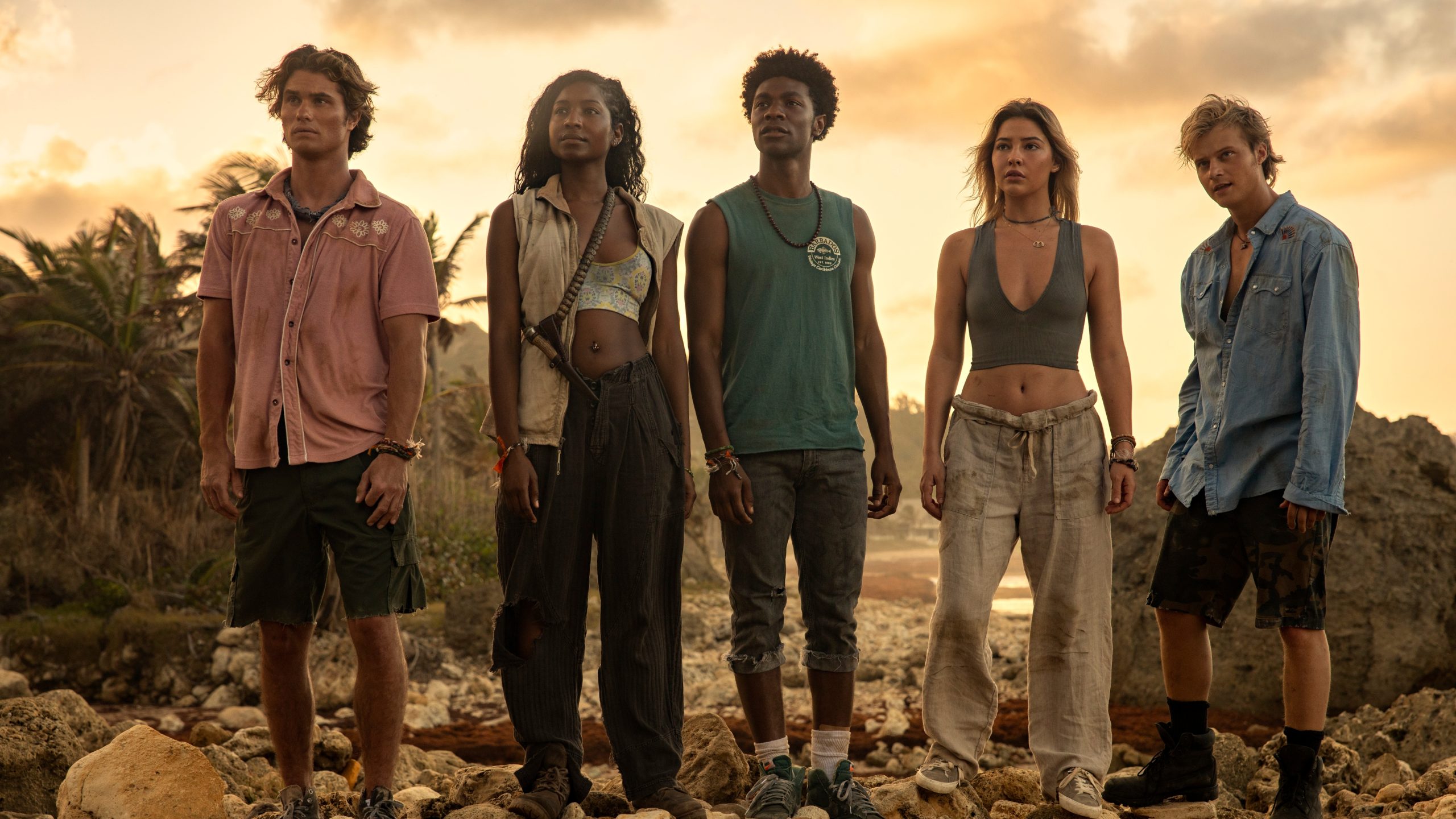 This soapy mystery thriller will keep the battle going between rival groups Kooks and the Pogues, who are very pleased to be somewhere that they've dubbed "Poguelandia" this season. The latter group now aims to visit the Caribbean for new adventures and a treasure hunt, but of course, that leads to romantic diversions into other locations while everyone searches for a lost city. It happens.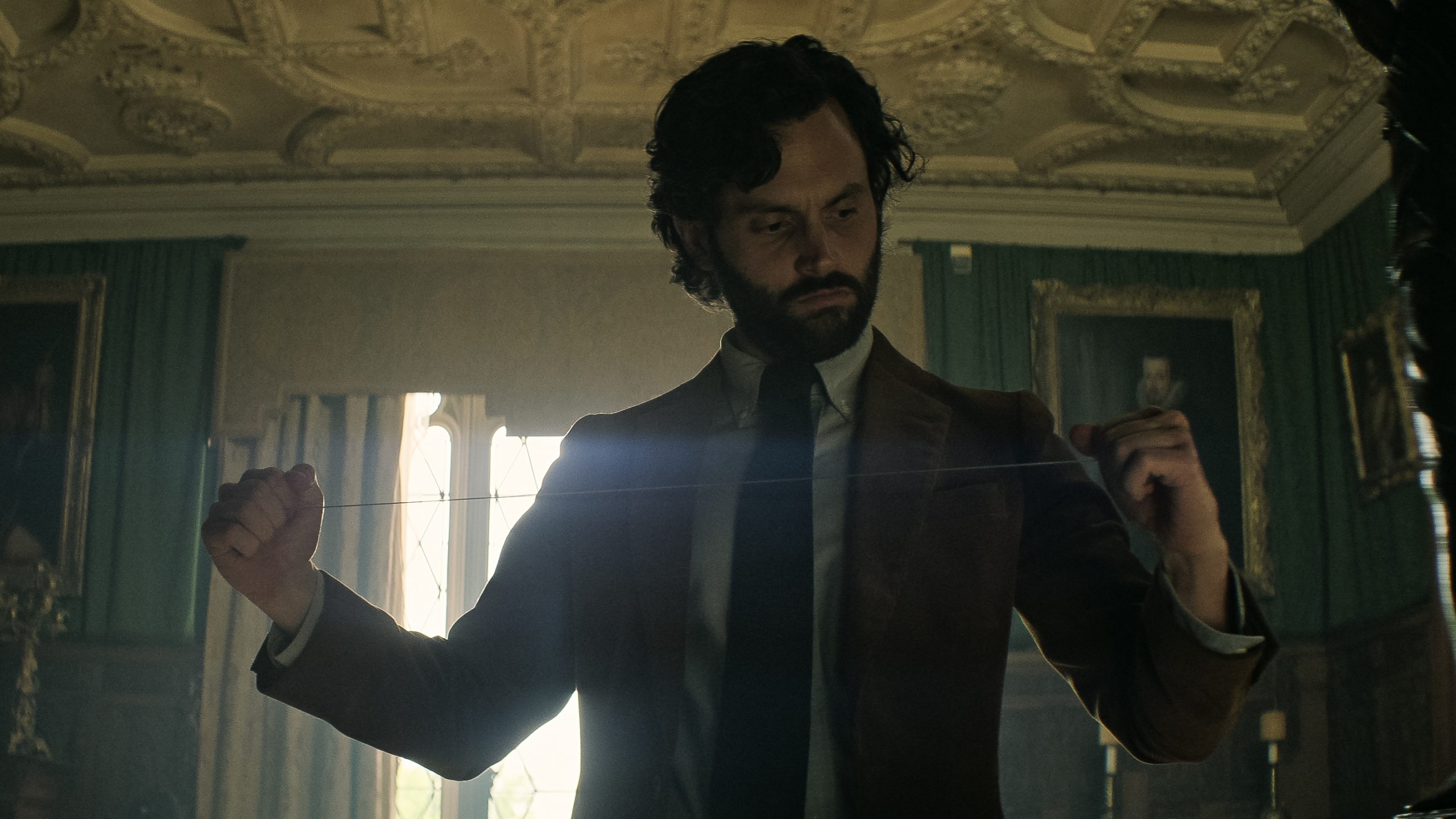 Joe Goldberg has another new name, and he's moved to London. More news: the stalker is the one being stalked. Joe also has a new beard, but someone's still onto him, but most importantly for his purposes, he's vowed to finally change his ways, but books are still there for him. He's now Jonathan Moore, a fake professor, who's staring into the souls of college students and the adults who can't quit academia, either. Penn Badgley has admitted to to feeling "icky" about a Season 4 poster, which still fits with the theme of the show, but now, it's also a mystery story.
The mental health and comedy crossover of Ted Lasso was apparent in the show's second season as Ted's coping mechanisms started to falter, pushing him to get some help. Shrinking, which comes from the minds of Lasso producer Bill Lawrence and Lasso writer/co-star Brett Goldstein (as well as series star Jason Segel) begins in a similar place with its main character, played by Segel, realizing that his strategies aren't working when it comes to managing grief, having a relationship with his daughter, and helping the patients who come to him for help as their therapist. What follows is an odyssey of personal rediscovery with plenty of awkward moments, incremental improvements, and a whole lot of charming grouchiness from Harrison Ford as a begrudging mentor type.
3. Party Down (Starz)
Reboots and long-delayed restarts scratch a nostalgia itch while usually falling short of equalling their past greatness, but somehow Party Down returns with its bite largely intact. The cast (anchored by Adam Scott) still plays well together, but it's the story that sets this one apart with all the subtle ways these characters have and have not changed, marking the passage of time but not necessarily the rise of maturity.
2. The Last of Us (HBO Max)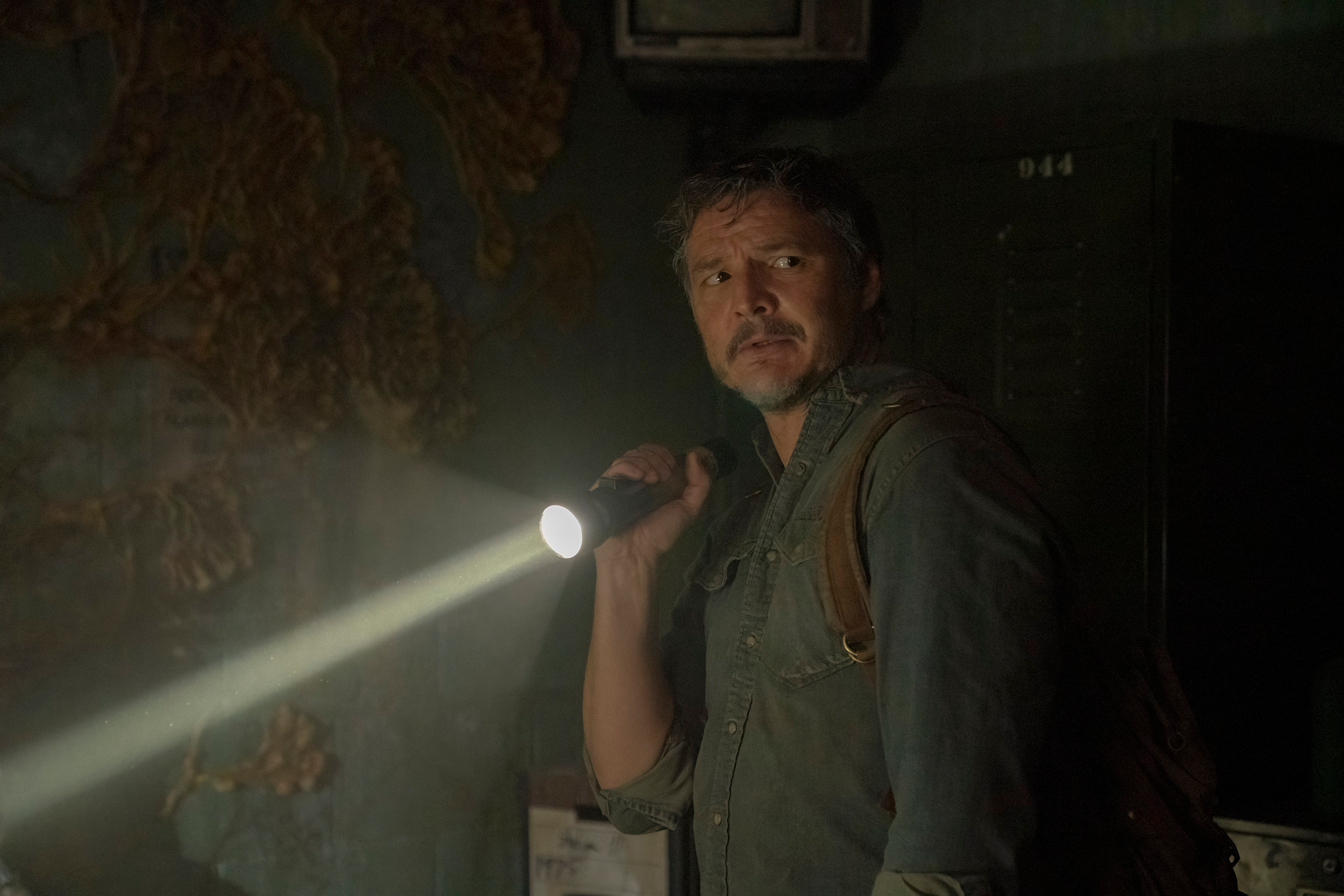 One of the most popular video games of all-time comes to HBO as a television series, with Bella Ramsey and Pedro Pascal leading the cast on a post-apocalyptic trek through a harsh landscape filled with horrors. The reviews are really good. HBO gave it the primo Sunday night slot it reserved for shows like Game of Thrones and Succession. It's led by Craig Mazin, who also produced Chernobyl, another gripping watch about the potential end of the world. There is a lot to be excited about here. Dive in so you know what your cool friends are talking about.
1. Poker Face (Peacock)
Rian Johnson and Natasha Lyonne have combined their powers to give us a gift that keeps on giving with a case-of-the-week style detective show featuring a hyper-observant and very idiosyncratic lead. Played by Lyonne, Charlie Cale just happens to be on the lam and on a roll when it comes to stumbling into other people's very bad days. Part Columbo with dashes of Highway To Heaven and Psych, Poker Face is a true slice of comfort food, smart, funny, and distinctive.