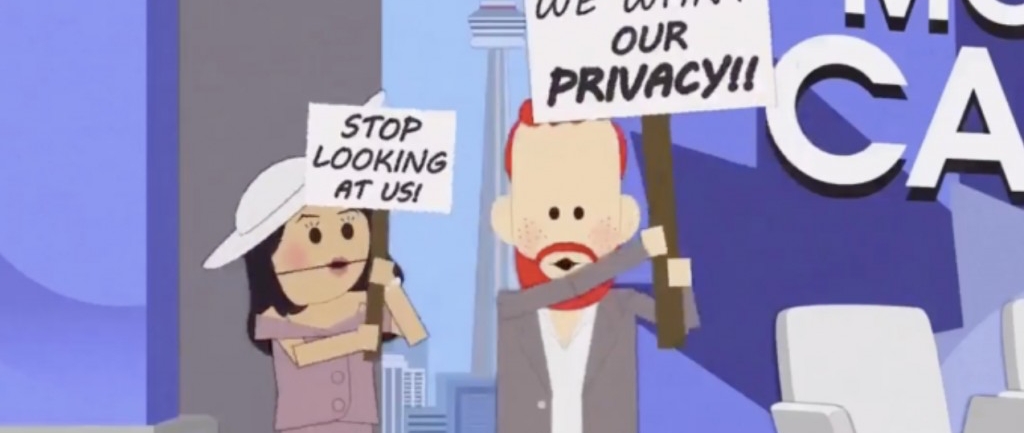 South Park duo Trey Parker and Matt Stone have been incredibly busy with their long-running quest to re-open Casa Bonita in Colorado. That shall happen in May (and they're looking to hire 500+ more employees), but that doesn't mean that South Park itself is on the back burner. Nope, the show recently made scores of headlines after a recent episode roasted the "privacy"-claiming ways of Prince Harry and Meghan Markle.
That subject is necessarily a loaded one, so it's right up South Park's alley. It should be noted, as well, that the Comedy Central show remains an equal-opportunity offender, so to speak. The series profanely scorched the Royal wedding of Prince William and Kate Middleton back in the day, and dare I say that that was a more brutal take on certain rumors.
However, we're now in 2023, and South Park made a fine point while going over the top in their typical satiric way. Harry and Meghan are arguably overexposed, and it's hard to claim they want absolute privacy while Harry is out there releasing a memoir about losing his virginity and all that. South Park poked fun at this with the "The Worldwide Privacy Tour" episode, mainly to point out contradictions. And although the Harry and Meghan critics pointed towards this as evidence of them being "over," a spokesperson wants everyone to know that they're alright, and they're not suing. Via People:
A spokesperson for Meghan Markle and Prince Harry is shooting down reports that the couple is suing over a recent South Park episode.

On whether Harry and Meghan are pursuing legal action against the show, a spokesperson for the Duke and Duchess of Sussex tells PEOPLE: "It's all frankly nonsense. Totally baseless, boring reports."
Yes, this will all blow over, much like every instance of South Park taking aim (other than skewering of Scientology, which did leave a substantial mark). Parker and Stone do perform a great service to humanity, and I'm being very serious here. They're gifted satirists and revel in pointing out pop culture hypocrisy, no matter how big or small. And if this causes Harry and Meghan to take some downtime, so be it. They have, after all, had quite a public run with a Netflix docuseries about their lives and how they fled the British monarchy. However, yes, they will recover from this and be alright.
Comedy Central's South Park is streaming on Paramount+.
(Via People)