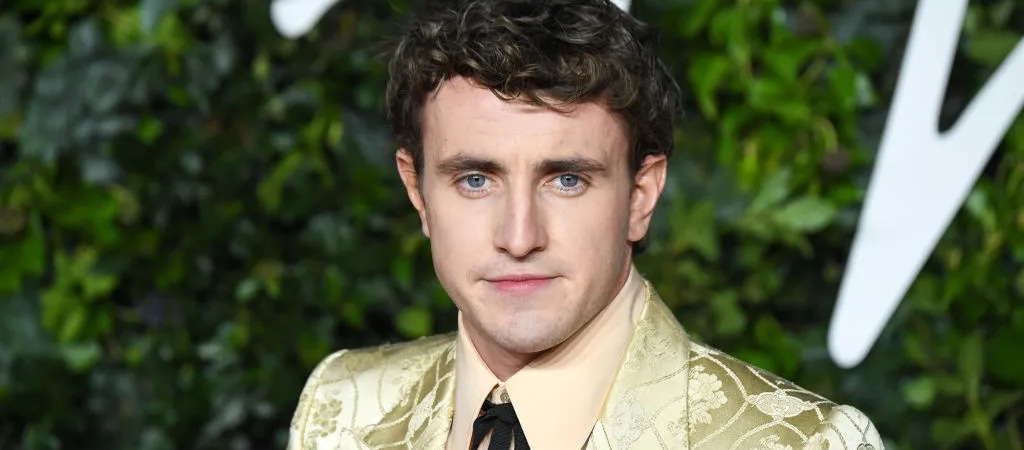 Paul Mescal's star has ascended very quickly. He first broke through three years back as one of the stars of the early-days-of-quarantine BBC import sensation Normal People. At only 27, he already has his first Oscar nomination for the art film drama Aftersun. On top of all that, last month he nabbed the lead in Gladiator 2. Rumors were that getting the gig was a difficult, painstaking process. But now Mescal has revealed that, no, it was actually kind of just simple and boring.
In a new profile by The Hollywood Reporter, Mescal talked about nabbing the role of Lucius, the son of Joaquin Phoenix's Roman emperor Commodus, who ate it when Russell Crowe's avenging Maximus shoved a blade in his throat. Lucius was played by then-tween Spencer Treat Clark, and though Clark still acts — he reprised his Unbreakable role in 2019's Glass — rumor was that Gladiator 2 director Ridley Scott and team were thinking more along the lines of Timothée Chalamet (whose manager shot down reports that he auditioned for the gig).
But the part went to Mescal. What shenanigans did he have to do to get the reportedly much-coveted role? Well, Scott contacted Mescal and they "discussed the parameters of the story. Then, after the fact, I was given a script."
Exciting! "And I'm so proud I get to make it," Mescal added. "It's an intimidating feat. It's something I'm nervous about but something I feel like I can do."
So there you have it! A good actor whose star is on the rise had an easy time getting a meaty role in one of those much-anticipated belated sequels Hollywood likes to make these days. And he's excited to do it despite being a bit nervous. Good for him! It's nice when nice things happen to people who seem nice.
(Via THR)