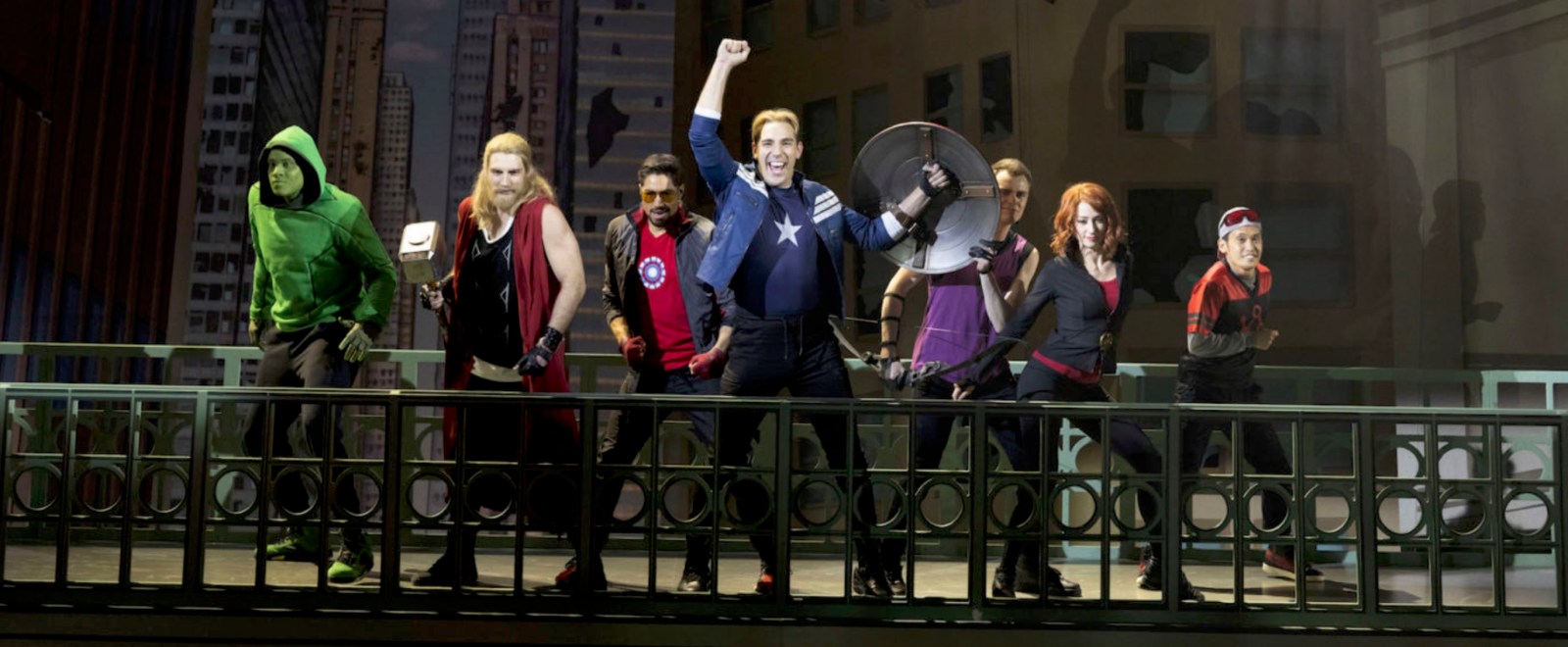 Hawkeye not only introduced Hailee Steinfeld's Kate Bishop to the Marvel Cinematic Universe, it also gave us "Rogers: The Musical." Clint Barton wasn't a fan (Ant-Man wasn't there during the Battle of New York, obviously), but maybe you'll like it more. "Rogers: The Musical" is coming to Disneyland Resort's Hyperion Stage inside California Adventure Park.
"A timeless story of a timeless hero! A short one-act musical is coming for a limited time this summer to Disney California Adventure Park! Stay tuned for more details," the Disney Parks Twitter account teased, along with a video of Peggy Carter holding a playbill for the musical.
The fictitious musical all about the life of Steve Rogers, the first Captain America, first debuted in the Disney+ original series, Hawkeye. In the show, all the Avengers are invited to New York for the premiere of the brand new, showstopping musical but only Clint Barton, a.k.a. Hawkeye, shows up. The MIA Avengers don't know what they're missing, though, as viewers are treated to a musical number based on The Battle of New York…though a few creative liberties have been taken here and there.
"Rogers: The Musical" doesn't have an opening date yet, but during your next trip to Disney, grab a slice of pizza from Boardwalk Pizza & Pasta in honor of Pizza Dog. Or maybe a Not So Little Chicken Sandwich?
A timeless story of a timeless hero! A short one-act musical is coming for a limited time this summer to Disney California Adventure Park! Stay tuned for more details pic.twitter.com/N8Ugh54LsU

— Disney Parks (@DisneyParks) February 23, 2023
(Via Marvel)