Spring is nearly here. Yes, part of the country is covered in ice, but we're all closer to spring break than we are to last Christmas. With that in mind, let's shake up a great spring-has-sprung cocktail — the Bee's Knees.
This cocktail is a throwback to the days of Prohibition. It's also a medicinal throwback with honey and lemon in the mix as a reparative elixir with botanical gin. It feels like a sunbeam in a glass. You might actually see some leaves and flowers spring forth when drinking this delicious concoction.
The best part? It's super easy to make. This is a basic sour shaker that has three core ingredients and takes about zero skills. If you can shake and measure, you can make this. That makes this a great cocktail to shake until the sun sets on Labor Day next September. Sound good? Let's get shaking!
Also Read: The Top Five Cocktail Recipes of the Last Six Months
Bee's Knees
Ingredients:
2 oz. gin
0.5 oz. fresh lemon juice
0.5 oz. honey syrup
Lemon peel
Ice
Use good gin. That's the key to this drink. I like the mild botanical vibes of Monkey 47. It's a molasses-based gin with a mild array of botanicals that really play well with citrus and honey. Beyond that, you can find honey syrup at any decent liquor store and lemons at the grocery store.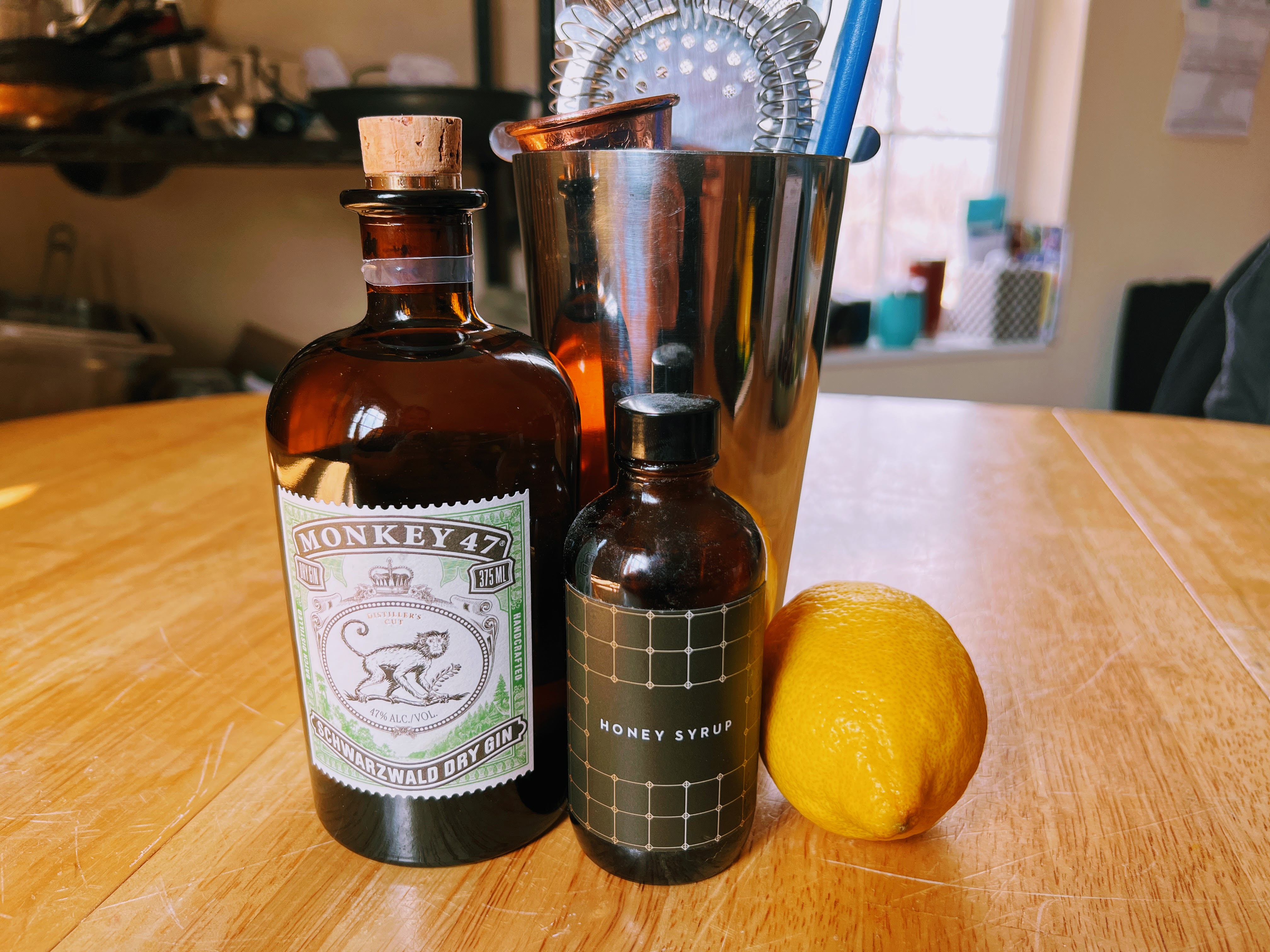 What You'll Need:
Coupe, cocktail glass, or Nick and Nora (prechilled)
Cocktail shaker
Cocktail strainer
Fine sieve strainer
Paring knife
Hand juicer
Jigger
Method:
Add the gin, honey syrup, and lemon juice to a cocktail shaker. Add a large handful of ice and then shake until very well-chilled (until the shaker is ice-cold to touch).
Fetch the glass from the freezer and strain the cocktail into the glass with the cocktail strainer and through a fine sieve strainer (to aerate).
Express the oils of the lemon peel over the cocktail and then rub the peel's oils around the rim of the glass and stem. Discard the peel and serve.
Bottom Line: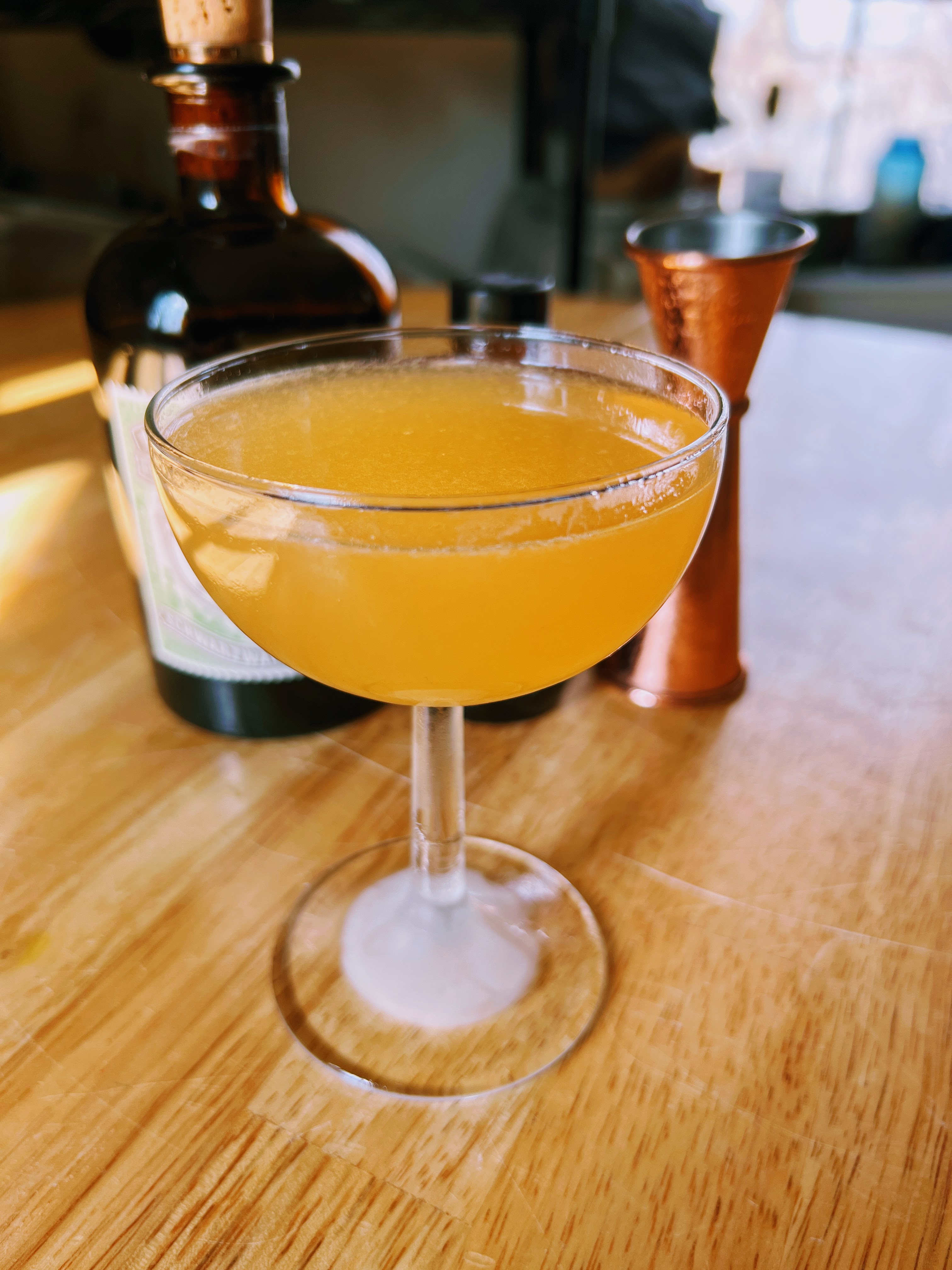 This is like ginny lemon candy in a glass. The sweetness of the honey attaches to the sweeter edge of the gin to create that aforementioned ray of sunshine. The honey adds a creamy yet bright edge as well.
The botanical-ness of the gin is dialed back with a hint of red berries, mild bitter citrus, and a faint touch of pine coming through. All of that really works with the fresh lemon and honey — which leave you feeling lighter and brighter as you sip. This is so refreshing that you'll be shaking up another before you know it.