Anybody who thought the vinyl resurgence was just a fad was mistaken: The industry has experienced a legitimate revival. As a result, music fans are interested in physical media in ways they may not have if the decades-old medium hasn't made a comeback. That doesn't mean everybody is listening to just their parents' old music, though. That's part of it, sure, thanks to rereleases that present classic albums in new ways. A vital part of the renewed vinyl wave, though, is new projects being released as records, of which there are plenty.
Whatever you might be into, each month brings a new slew of the best new vinyl releases that has something for everybody. Some stand out above the rest, naturally, so check out some of the best vinyl releases of February below.
Whitney Houston — Whitney Houston and Whitney (Reissues)
Whitney Houston's music is as impactful now as it was when it debuted back in the mid-'80s, so there's never a bad time for a vinyl reissue. Houston's first two star-making LPs, Whitney Houston and Whitney, and among the pair is a handful of classic No. 1 singles, like "I Wanna Dance With Somebody (Who Loves Me)" and "Saving All My Love For You."
Get it here.
Gorillaz — Cracker Island
Gorillaz went all out for the vinyl editions of their latest album, Cracker Island. There are a number of them available in the band's webstore, including some bold picture discs and a deluxe box set that comes with a CD, sticker sheet, poster, notebook, and more.
Get it here.
Neutral Milk Hotel — The Collected Works Of Neutral Milk Hotel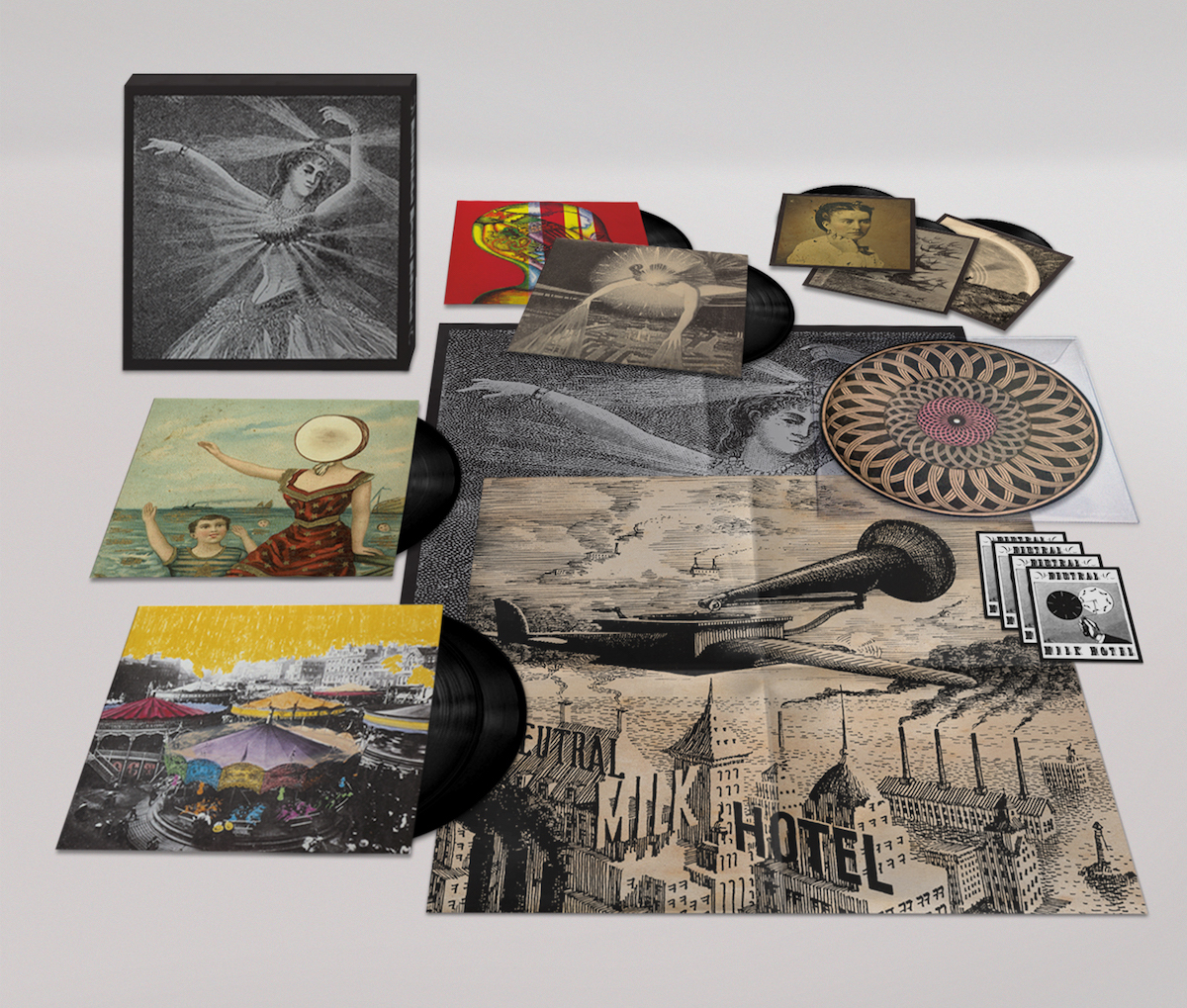 In The Aeroplane Over The Sea is the defining Neutral Milk Hotel work, but there's a ton more worthwhile material beyond that, too. Now, it's all been collected in a new box set… well sort of new: It was sold before, but only in the band's online store. The collection includes a bunch of goodies, like a number of 10-inch and 7-inch records, as well as the band's two albums (the other being On Avery Island) as gatefold LPs.
Get it here.
The Strokes — The Singles — Volume 01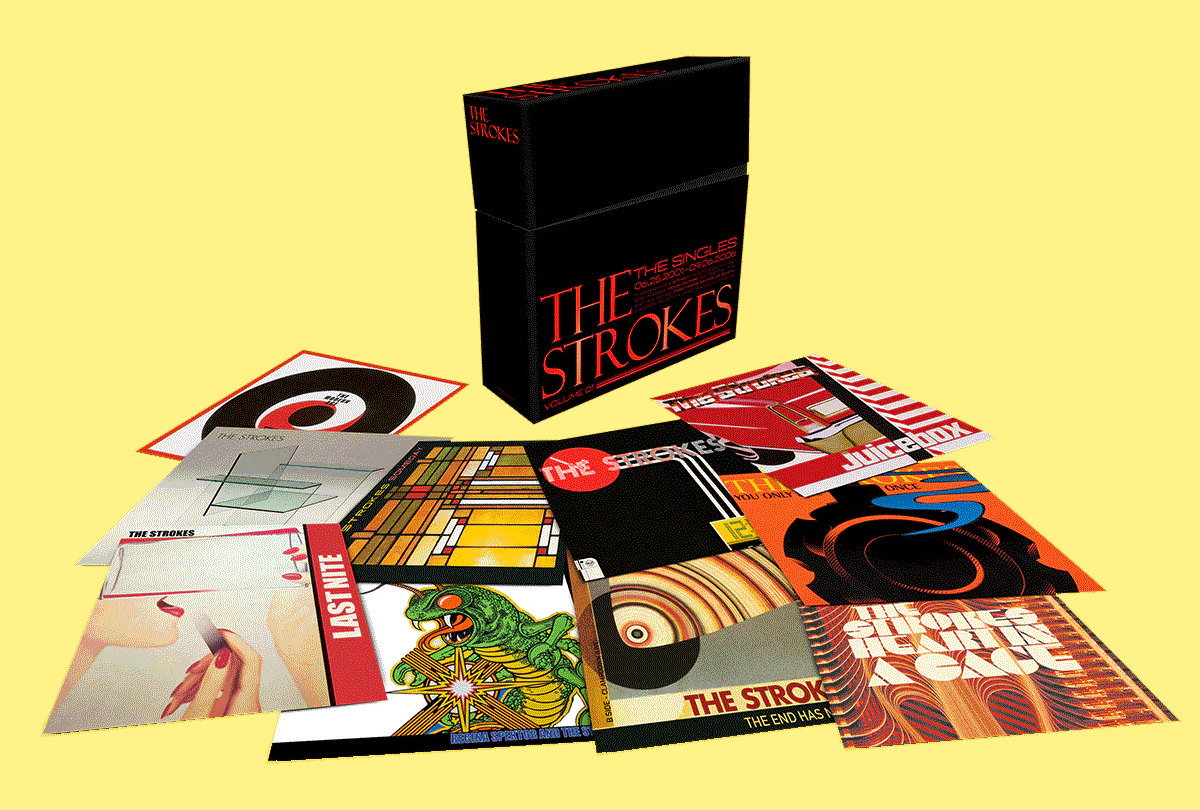 The Strokes' early era was one to remember, and their new box set is a fantastic time capsule of it. It brings ten of the band's singles from their first three albums — Is This It (2001), Room On Fire (2003), and First Impressions Of Earth (2006) — which means rare B-sides from the original releases.
Get it here.
Mötley Crüe — Crücial Crüe: The Studio Albums 1981-1989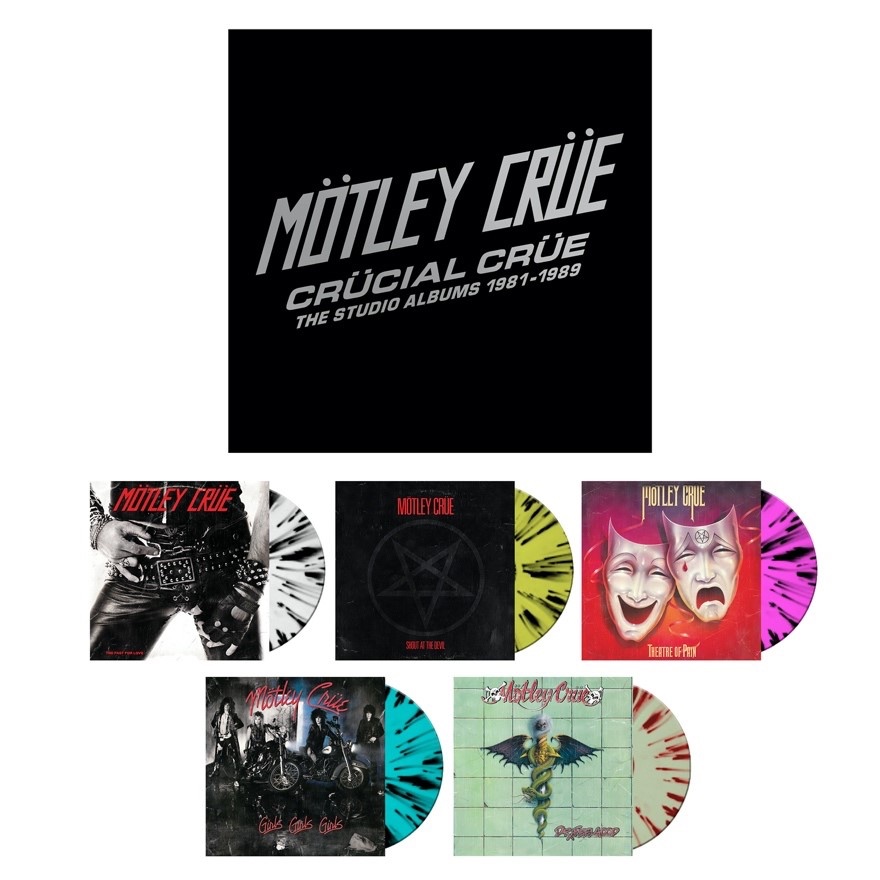 Mötley Crüe went hard in the '80s, dropping a number of platinum albums and iconic singles like "Girls, Girls, Girls" and "Dr. Feelgood." That decade has been wrapped up in a fresh box set, which compiles all of the band's peak-era albums into a five-album collection that truly encapsulates a heck of an era.
Get it here.
Paramore — This Is Why
Depending on where you shop, you'll find a different pressing of Paramore's latest album. Target, for example, carries a lovely gold version, while Urban Outfitters has a coral edition of its own and Walmart is keeping it classic with a black pressing.
Get it here.
Naughty By Nature — 19 Naughty III (30th Anniversary Edition)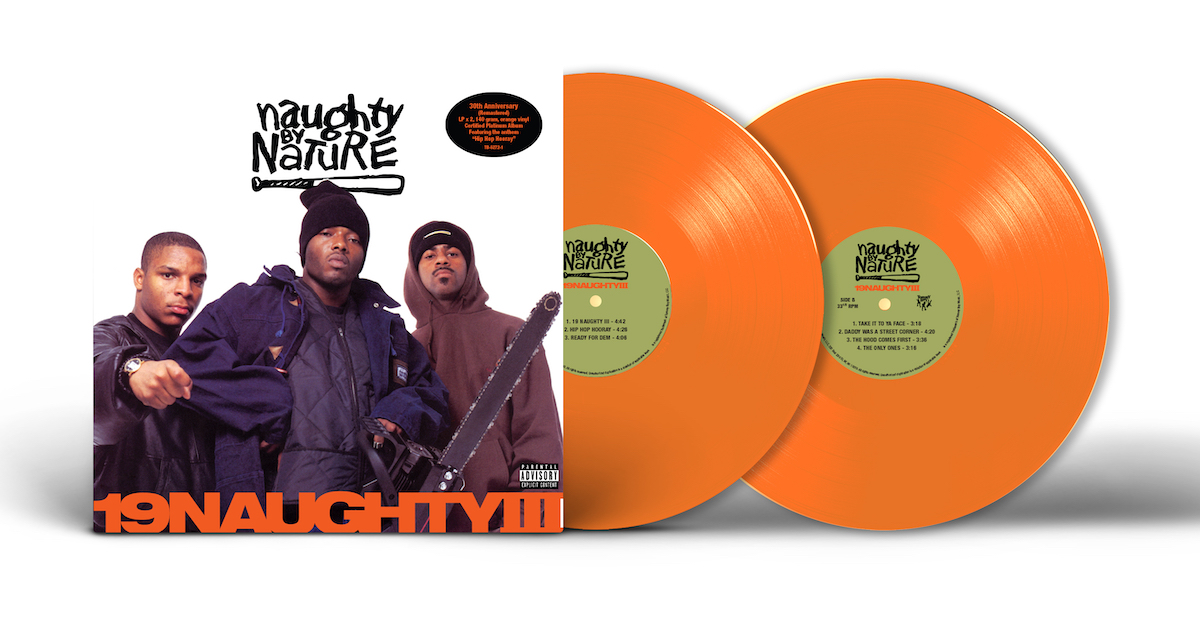 It's been 30 years since Naughty By Nature dropped 19 Naughty III (fantastic name for a 1993 album, by the way), and now the group's celebrating with a reissue. Notable are the six bonus tracks this new release comes with, including the previously unheard extended mix of "Hip Hop Hooray" and remixes from Pete Rock and The Beatnuts.
Get it here.
Kacey Musgraves — Same Trailer Different Park (VMP Reissue)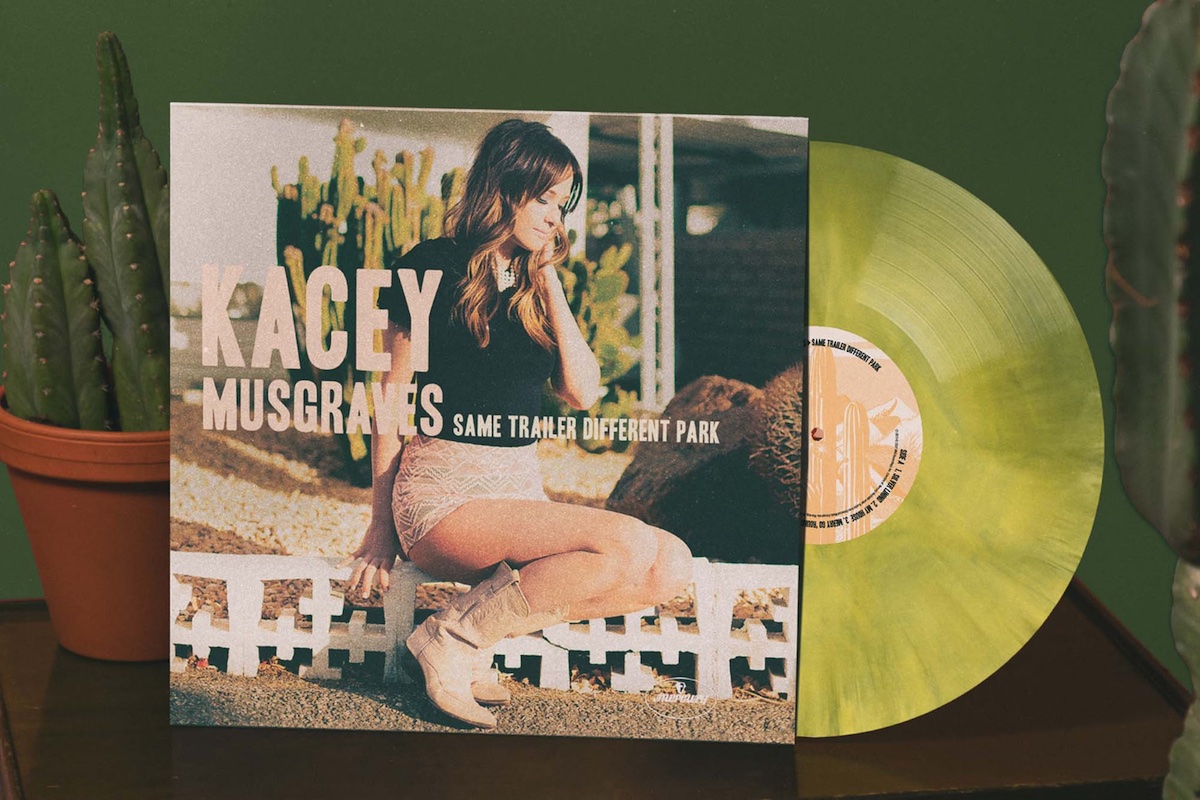 Kacey Musgraves is a crossover star now, but once upon a time, she had yet to carve out a space in the pop space and was dominating the country scene. Same Trailer Different Park was a striking debut album back in 2013, and for its tenth anniversary, Vinyl Me, Please pressed it on gorgeous "cactus green" vinyl, a fantastic visual complement to the album art's greenery.
Get it here.
Pearl Jam — Yield (25th Anniversary Reissue)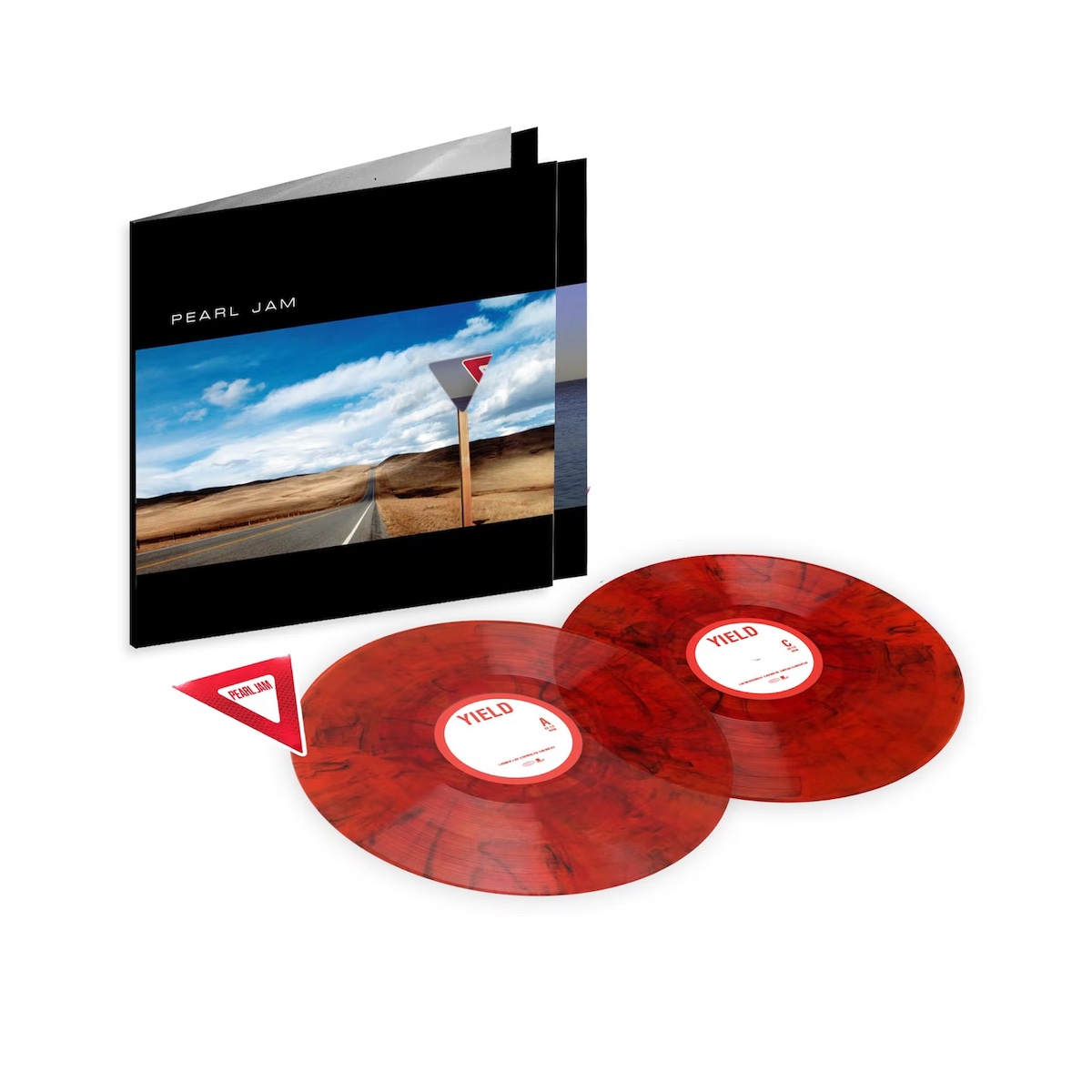 Pearl Jam still sounds as vital(ogy) as ever these days, and perhaps in a "time flies" example for some readers, the band's 1998 album Yield turns 25 years old this year. Naturally, there's a new vinyl reissue, and it's pressed, as press materials note, "on 2LPs for the very first time on 180g translucent red & black hi-melt vinyl in a double gatefold, direct-to-board and die cut jacket." It doesn't ship until this summer, but we have a feeling that it will go fast.
Get it here.
Truth Is Where It's At — A Gospel Truth Collection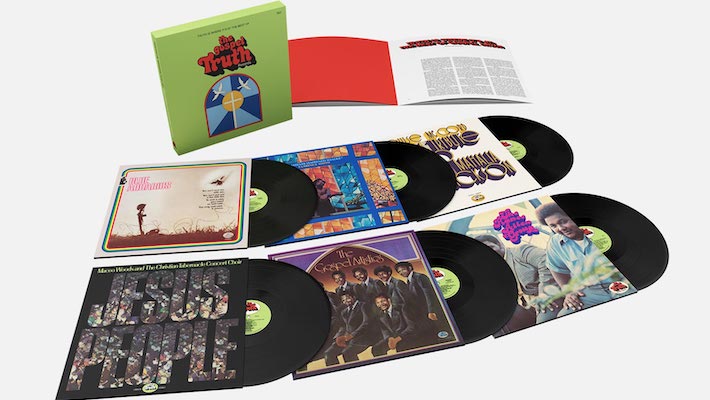 Vinyl Me, Please is shining a light on The Gospel Truth Records, a 1972 gospel imprint on Stax Records, with a new box set. The release highlights a number of releases from a number of artists: The Rance Allen Group by The Rance Allen Group, Jesus People by Maceo Woods and The Christian Tabernacle Concert Choir, A Tribute to Mahalia Jackson by Louise McCord, Whatever Happened To Love by Clarence Smith, The Gospel Artistics by The Gospel Artistics, and Blue Aquarius by Blue Aquarius.
Get it here.
Some artists covered here are Warner Music artists. Uproxx is an independent subsidiary of Warner Music Group.